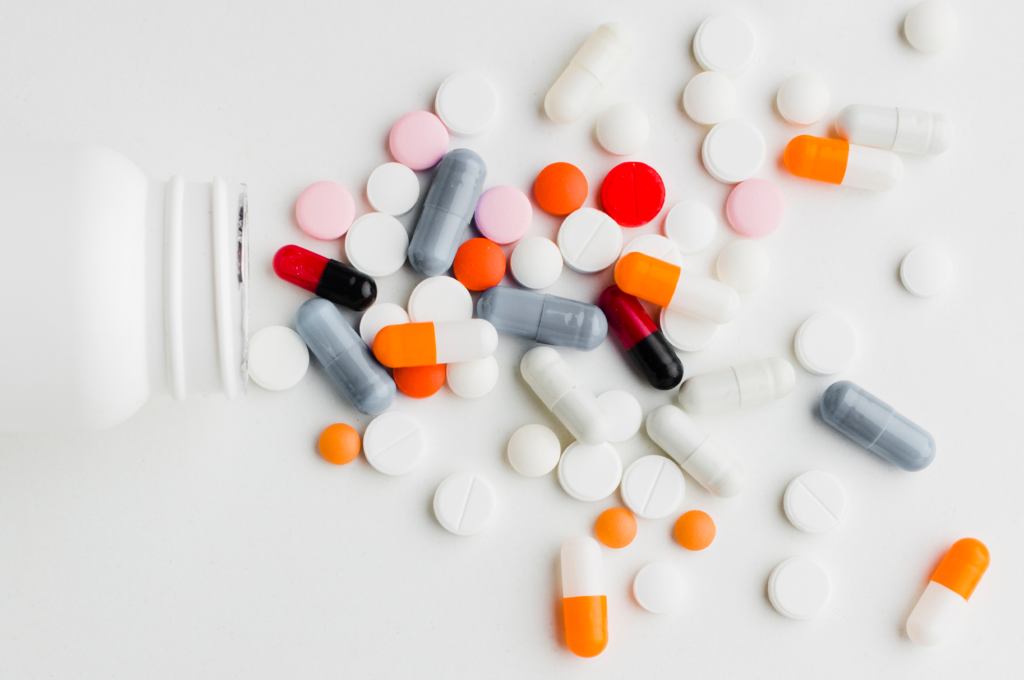 Pharma retail market transformations in China
For a number of years now, China has been gradually implementing healthcare reform policies, such as separation of prescribing and dispensing, quality consistency evaluation, volume-based purchasing (VBP) and diagnosis-related groups, which have accelerated the prescription outflow from the hospital market to the retail market. In addition, the COVID-19 outbreak has led to the suspension of outpatient clinic services, resulting in a dramatic decline in the number of inpatients, which has further promoted the shift of prescription drug sales out of hospitals. These new circumstances provide alternative retail channels that are of increasing strategic importance for pharma companies. Moreover, as innovative models and internet hospitals mature, more online retail usage scenarios are emerging, setting higher requirements for retail strategies. Tingting Pi, partner with Deloitte Monitor China, tells us more about the opportunities for pharma companies, particularly in the rural retail market.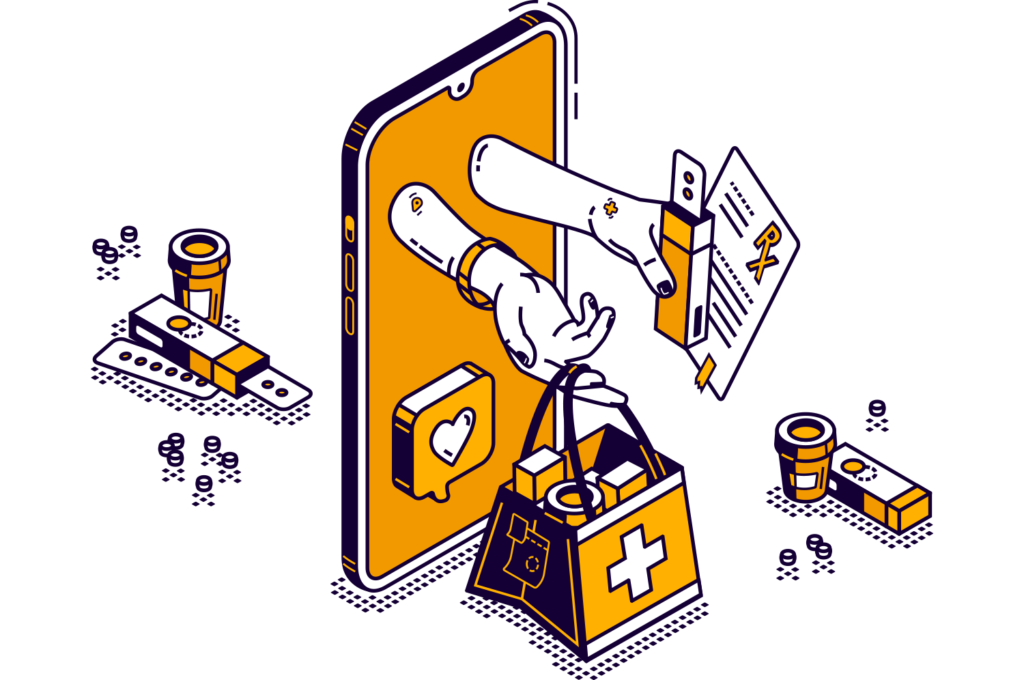 Based on estimations made before the COVID-19 outbreak, the China pharma retail market's 2019–2023 compound annual growth rate (CAGR) is expected to fall to 5.5 per cent due to the influence of the expansion of the '4+7' VBP,[1] acceleration of prescription outflow and further basic medical insurance cost control. The COVID-19 outbreak is expected to further accelerate the outflow of prescriptions from hospitals to retail channels, raising the 2019–2023 CAGR to seven per cent.

Meanwhile, the industry is observing three main structural changes taking place within the retail market:
1. Prescription drugs market is driving growth
From 2019 to 2023, the retail prescription drug market is estimated to maintain a CAGR of 8.5 per cent. The main drivers include the expansion of prescription outflow, the development of internet hospitals and the deregulation of online pharma sales. By comparison, the growth of over-the-counter (OTC) drugs is expected to be lower, with an estimated CAGR of just 5.4 per cent.
2. Demand differences between urban and county markets are becoming more apparent
In recent years, retail pharmacies' demand differences between urban and county markets have gradually emerged. The urban market is larger in size and has higher income per store, but it is increasingly saturated and needs new growth engines. Meanwhile, the county market, although still relatively smaller in size, is seeing its market concentration and income per store increase rapidly, with remarkable market potential for pharma companies to capture.
3. Online pharma retail has entered a rapid development stage
Online pharma retail sales in China only accounted for 2.2 per cent of the total in 2018, with the same ratio of three to four per cent in the OTC segment and less than one per cent in the prescription drugs segment. However, explosive growth is expected from 2020 onwards, mainly driven by the consumer trend of buying online more frequently, promotion efforts from online healthcare services providers, and, in particular, policy deregulation, which has been accelerated by the COVID-19 epidemic.
After the COVID-19 outbreak, China's National Health Commission (NHC) announced a policy in February 2020 encouraging citizens to actively pursue online consultation instead of outpatient visits — an initiative that dramatically increased total traffic for online hospitals. For example, Ping An Health, one of the leading online hospitals in China, witnessed up to four times more new user registrations per day.
And in March, the NHC and the National Health Insurance Bureau published policies to gradually deregulate medical insurance reimbursement restrictions on online consultation and drug purchases, which is expected to further lift the growth of the online pharma retail market.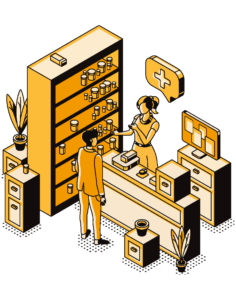 These structural changes in the retail market have led to the following four industry transformations, bringing new opportunities and challenges for pharma companies: 1) differentiating demands among urban retail pharmacies; 2) escalating needs for effective coverage in county markets; 3) emerging usage scenarios for online drug sales; and 4) diversifying collaboration models with retail distributors. This article will look at the growing demand in county markets.
Escalating needs for effective coverage in county markets
With opportunities and challenges coexisting in county markets, pharma companies need to design diverse and innovative models to enhance effective coverage.
Although smaller than its urban counterpart, China's county pharma retail market is developing rapidly. In 2018, county markets accounted for 61 per cent of the country's total population and more than 51 per cent of the country's total pharmacy numbers, but only contributed about 40 per cent of retail market share. Nevertheless, the retail market's three-year CAGR reached 47 per cent, 1.7 times that of the urban market.
Historically, county-level retail pharmacies have lagged behind their urban counterparts. Most pharmacies in county markets are part of small to medium-sized chains or standalone stores. Their management efficiency, service professionalism and profitability still have room to improve.
For pharma companies, China's county market represents a vast unpenetrated space with a higher cost of coverage and promotion than the urban market. In the past, pharma companies often adopted a 'hands-off' model to maximise the cost-efficiency of county market coverage. Through this model, pharma companies covered county markets through distributors rather than by themselves, often resulting in insufficient promotion efforts and weak business growth.
Over the past two years, some pharma companies have tried to cooperate more deeply with distributors in the county market. With a new collaboration model where distributors act as 'muscle' (build up a dedicated salesforce for specific products) and pharma companies play the role of the 'brain' (support the management of distributors' salesforce), these pharma companies are able to provide better promotional and value-added services for retail chain customers in county markets. In the future, whether pharma companies can keep putting forth innovative business models for county markets will be one of the key themes in the pharma retail market.
Conclusion
The growing demand in the county retail market and the other three transformations mentioned earlier present both opportunities and challenges for pharma companies. However, pharma companies' success in pharma retail will be assured as long as they can uphold patient- and customer-centric principles, improve the strategic priority of their retail business, gain deeper insights into chain pharmacy customers' evolving needs, provide tailored service offerings and upgrade their organisational capabilities and structures accordingly.
---
Note: This text is an abridged version of a report by Deloitte, How Pharma Companies can Address the Retail Market Transformations in China.
---
Deloitte is a leading global provider of audit and assurance, consulting, financial advisory, risk advisory, tax and related services. Our global network of member firms and related entities in more than 150 countries and territories (collectively, the "Deloitte organisation") serves four out of five Fortune Global 500 companies.

---
[1] 4+7 refers to the four directly managed municipalities of Beijing, Shanghai, Chongqing and Tianjin, and seven key cities in other provinces.