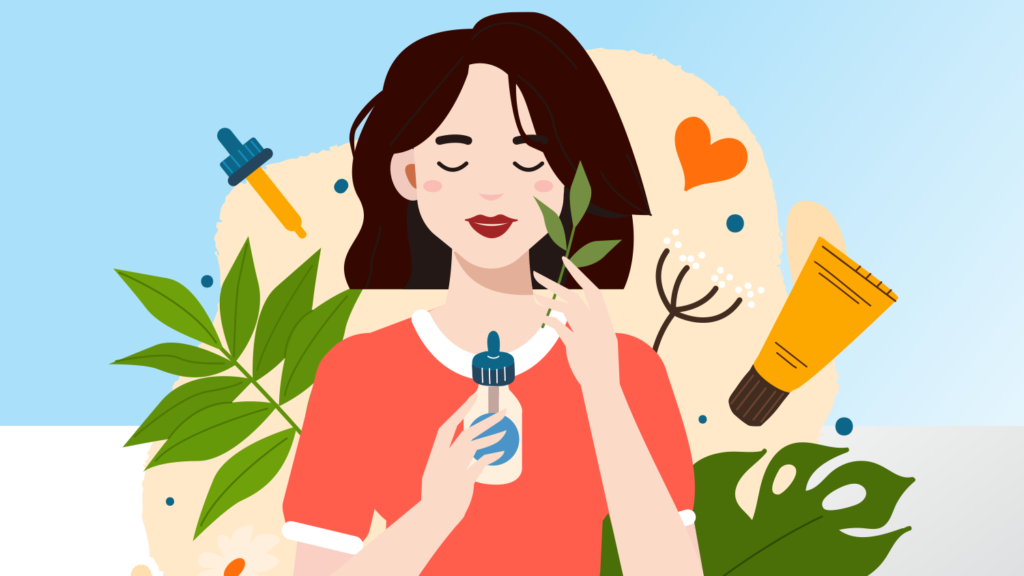 Exporting cruelty-free cosmetics to China is possible but challenging
Exempting general cosmetic products from animal testing has reassured foreign cosmetic companies that they can export cruelty-free goods directly to the Chinese market. While this has opened many doors for European companies, many have found that further indirect barriers in the forms of certification requirements or opaque processes still await them. Tiffany Zhang of Dr2 Consultants looks at the recent improvements to the cosmetics business environment in China, and the challenges that remain for European Chamber members.
---
The cosmetics sector in Mainland China has been growing at a tremendously fast pace in recent years, and, alongside the overall rapid development of the Chinese economy, consumers' preferences have matured. Younger generations now account for a large share of consumption activities. These young people have broad knowledge and visions, and are accustomed to researching their purchases, which makes them stricter about criteria when selecting products. In particular, safe and sustainable goods are becoming increasingly popular among this group.
Trends in China's cosmetic market
Until this year, China imposed very strict requirements on foreign cosmetics brands attempting to enter the market. One of the main requirements that deterred many foreign cosmetics companies from expanding into China was that all imported cosmetics products needed to undergo animal testing. This situation has changed with the promulgation of the Administrative Provisions of Cosmetics Registration and its series of implementing regulations. Since May 1st 2021, it is possible for foreign brands to undergo registration and recordation in China for general imported cosmetics products without having to provide animal-test reports.
Regulation updates
The guiding legislation for the sector is the updated Cosmetic Supervision and Administration Regulation (CSAR), which went into effect on 1st January 2021. This is a general instructional regulation that includes new provisions about several relevant requirements including:
instructions for safety assessment before registration;
stricter rules for efficacy claims – these now need to be backed by sufficient scientific evidence; and
requirements for foreign cosmetics producers to obtain Good Manufacturing Practice (GMP) certificates for each product they want to export to China.
The updated regulation system created a smoother and simplified recordation process in general, most importantly exempting qualifying foreign products from animal testing. At the same time, more changes were made regarding administration and registration, including:
new details on requirements for annual reporting;
foreign factories are now subject to Chinese review and inspection;
cosmetic ingredients are subject to traceability management; and
special cosmetics labels need to be publicly displayed.
On 6th August, the National Medical Products Administration published the Measures for the Supervision and Administration of Production and Operation of Cosmetics (Administration Measures), which will go into effect on 1st January 2022.[1] The Administration Measures include clear provisions on cosmetics production licensing, production management, operation management, supervision, legal liability and other aspects.
The focus is clearly on creating an improved framework of transparency to facilitate and stimulate foreign investments in the sector.
Business impact
The new regulation system opens up doors for foreign cosmetic companies that want to enter the China market. Although the registration and recordation process for companies, both domestic and foreign, is becoming more transparent and straightforward, there is still room for improvement in terms of processing speed.
For example, from 1st to 19th May 2021, no new products were recorded on the official State Food and Drug Administration's query platform. The first ordinary cosmetics record information was added on 20th May. On 7th June, the number of ordinary cosmetics recorded increased to 72, and on 10th June increased again to 375.[2]
This means that within 41 days of launching the new platform, only 375 generic cosmetics products were successfully filed. As a comparison, according to an analysis of the Number and Sales Data of Registered Cosmetics in China from November to December 2020, the number of cosmetics products registered reached 34,600 per month on average in 2020.[3]
Besides the recordation, more requirements are placed throughout the supply chain. Cosmetic enterprises will need to dedicate specialists to manage new responsibilities in different procedures, including formula checks, recordation or registration, and packaging. At the same time, all cosmetics distributors and retailers on e-commerce platforms, either through self-built webshops or other network services, will need to disclose cosmetics labels and other relevant information consistent with the CSAR. In addition, cosmetic distributors/retailers are also required to register on e-commerce platforms with their real names, contact information and other relevant information. A due diligence check is required every six months to see if any required and relevant information needs to be updated.
Conclusion
With the newly published regulations, China opens the door wider while building a proper administrative system that covers all cosmetic products, albeit one that can still bring barriers for European brands—particularly those not familiar with China—to navigate around. More efforts must be made to ensure compliance with the CSAR when entering the China market.
---
Tiffany Zhang is a junior advisor at Dr2 Consultants Shanghai, who has been assisting cosmetics brands entering the Chinese market for many years.
Dr2 Consultants Shanghai facilitates trade between China and Europe markets through results-driven advisory services. Their local team in Shanghai offers guidance and support to European clients that want to conquer the Chinese market, as well as to Chinese companies looking to expand their activities in Europe. Since its foundation 22 years, Dr2 Consultants has been trusted by many governments, associations, companies and non-governmental organisations.

---
[1] Measures for the Supervision and Administration of Production and Operation of Cosmetics, NMPA, 6th August 2021, viewed 15th September 2021, <https://www.nmpa.gov.cn/xxgk/fgwj/bmgzh/20210806170256199.html>
[2] Only 375 new products were approved in 41 days, how much impact will the new cosmetics filing rules have on the industry?, Sina, 15th June 2021, viewed 15th September 2021, <https://finance.sina.com.cn/chanjing/cyxw/2021-06-15/doc-ikqcfnca1100242.shtml>
[3] Number and Sales Data of Registered Cosmetics in China official platform, viewed 22nd September 2021, <http://ftba.nmpa.gov.cn:8181/ftban/fw.jsp>