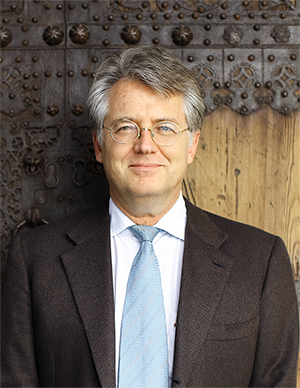 As I approach the 37th anniversary of my first trip to China, I am once again honoured to be entrusted to take the reins of the European Chamber presidency.
My long history in this market, coupled with six years' experience as Chamber president, will now be put to the test. Even in the two years since I last held this position, the challenges and opportunities facing European businesses operating here have changed dramatically. The fact that BASF could mastermind a 100 per cent foreign-owned United States dollars (USD) 10 billion project in Guangdong shows that anything is possible if approached the right way. It is therefore all the more important that we not only watch the road ahead to steer our companies past tumultuous times and towards profitable business, but that we also look in the rear mirror and extrapolate on hurdles already overcome. To do that, I plan to focus on eight key areas: 
1.       It's time to sharpen our messaging and boost the Chamber's profile thorough our publications. Content matters, and our work is widely read by policymakers the world over. We mustn't shy away from the pressing issues of today, or ignore those on the horizon. That requires a strong Position Paper and thematic reports.
2.       We need a rejuvenated media profile to relay our messages to the EU and Chinese leaderships and shape the public discourse. China's leaders and elites follow top international media closely, and we can get our message to them through greater engagement with journalists and powerful op-eds.
3.       Coordination with other chambers is also key to our success. We need to align our publication schedules to avoid speaking over one another and synchronise our lobbying activities to push hard on the biggest issues.
4.       Preserving a fair and undistorted home market is also of paramount importance. As the state-owned sector in China extends its reach abroad, It is paramount that Europe establish mechanisms to address the distortions brought by state-directed investment. That should happen through bilateral means, such as a robust Comprehensive Agreement on Investment (CAI), as well as unilateral moves in the EU, like the investment screening mechanism.
5.       It is essential that we make concerted efforts to establish strong bonds with the new European Parliament and incoming European Commission from day one.
6.       Expanding our influence to provincial and local governments is critical for serving our members across China. We need to strengthen the communication toolboxes of our seven chapters to provide them with stronger engagement opportunities to shape local policy.
7.       The Chamber is only as good as the people working in it. To that end, we must sharpen our HR policies and improve working conditions for the secretariat to stop the brain drain that is holding back the Chamber's potential.
8.       The Chinese and global economic slowdowns are also top concerns for the Chamber itself. It is time to consider how to prepare for tougher times ahead so that we can continue to serve our members in spite of macroeconomic difficulties.
I look forward to serving our members and believe that these eight priorities can guide us over the coming two years. Fortunately, we have a strong team moving forward into 2019 and beyond. Our executive committee has the energy and experience to lead, and our working groups have reliable leaders and deep expertise to bring to the table. Together we can reshape the discourse and get things moving in the right direction. Let's move the needle.