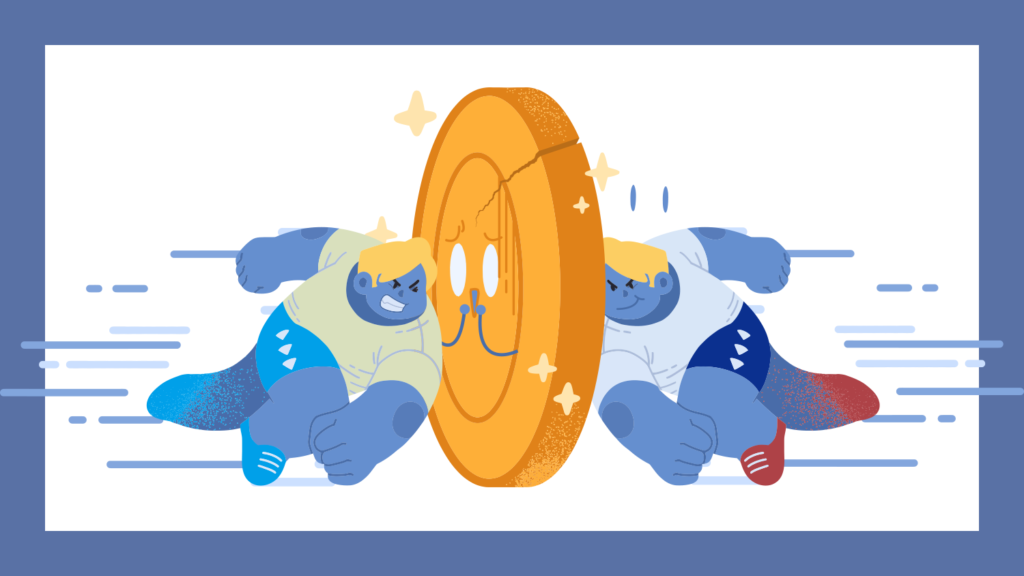 What multinationals' subsidiaries in China need to know
In response to Russia's invasion of Ukraine, the European Union (EU), the United States (US), the United Kingdom and their allies and partners have imposed extensive financial, sectoral, import and export, and trade sanctions against Russia (Russia Sanctions). As China opposes and is not participating in these sanctions, concerns arose among European businesses in China about the potential consequences, due to the international nature of their business and operations. Lester Ross and Kenneth Zhou of WilmerHale LPP look at the legislation and regulations that apply to sanctions in both the EU and China, and the potential implications for EU businesses.
---
The Russia Sanctions are unprecedented in many respects, both in terms of their application to one of the world's largest economies, as well as the complexity, depth and breadth of the underlying measures.
The Russia Sanctions apply not only to EU-incorporated companies but also arguably to their controlled subsidiaries around the globe, including their controlled subsidiaries in China. This is pursuant to anti-circumvention provisions set out in EU sanction regulations, which prohibit an entity incorporated in an EU Member State from using a company that it controls as a tool to circumvent a prohibition.[1]
On the other hand, Chinese subsidiaries of EU companies also need to comply with Chinese domestic law, including China's Anti-foreign Sanctions Law (ASL)[2] and the Rules on Blocking Unjustified Extraterritorial Application of Foreign Legislation and Other Measures (Blocking Rules).[3] As China has not joined—and in fact has openly criticised—the Russia Sanctions, there is an inherent risk of conflict of law between EU sanctions and Chinese domestic law. It is therefore important for EU companies to understand China's ASL and Blocking Rules and their enforcement, and take these into consideration in risk assessments.
Anti-foreign Sanctions Law (ASL)
The ASL authorises the Chinese Government to take countermeasures against foreign countries (including foreign individuals/organisations) that sanction or impose discriminatory restrictive measures against China (or Chinese individuals/organisations).
Article 3(2) of the ASL specifically provides: "If any foreign country violates international law and the basic principles of international relations, contains or suppresses China based on various pretexts or its own laws, takes discriminatory restrictive measures against Chinese citizens or organisations, or interferes with China's internal affairs, China is entitled to take corresponding countermeasures."
Accordingly, China has sanctioned a dozen or more former Trump Administration officials responsible for US sanctions toward China and restricted them, their family members and companies with which they are associated from doing business with China. In addition, China has also sanctioned several EU officials and other foreign government officials and entities for sanctions against China on sensitive political matters involving Hong Kong, Xinjiang or Taiwan.
However, enforcement of the ASL so far has focussed on foreign government officials, legislators and other relevant parties who actively solicit or participate in formulating or imposing sanctions against China, rather than foreign business entities, which have no option but to comply with such sanctions imposed in accordance with applicable law of their home countries.
There are no known precedents in which significant foreign business entities (or their executives) have been sanctioned in China for simply complying with foreign sanctions. The ASL is therefore less likely to apply in such cases. If it does, China's countermeasures are likely to primarily target foreign government officials and other parties who actively seek to impose sanctions against China, rather than foreign commercial entities.
For example, in May 2019, the Ministry of Commerce (MOFCOM) introduced an Unreliable Entity List regime, and in September 2020 promulgated supplementary formal rules.[4] The regime is intended to identify and penalise foreign persons that boycott or cut off supplies to Chinese companies for "non-commercial" reasons, thereby seriously damaging Chinese companies and industries. The list was announced after the US Government added Huawei and several other leading Chinese technology companies to the Entity List published by the US Bureau of Industry and Security.
However, MOFCOM has yet to publish its Unreliable Entity List, which indicates that the Chinese Government has been cautious with respect to initiating enforcement actions against significant foreign commercial entities.
Blocking Rules
China's Blocking Rules separately authorise the Chinese Government to block the extraterritorial effect of laws and measures unilaterally imposed by foreign countries or regions—as opposed to measures approved by the United Nations, where China has veto power, and international treaties to which China is a party—banning or restricting Chinese business operators (including Chinese citizens, legal persons and other organisations) from transacting with business operators in third countries or regions. China does, however, have a history of imposing broad informal trade restrictions against other countries—for example, Norway and Lithuania—which function like sanctions.
Art. 1 provides that the Blocking Rules are formulated to block the unjustified extraterritorial effect of foreign legislation and measures affecting China; to preserve national sovereignty, security and development; and to protect the legal interests of Chinese individuals, legal persons and other organisations. As such, the primary purpose of the Blocking Rules is to protect China's national interests and/or the legal interests of Chinese persons and legal entities, not the interests of persons or entities in third countries.
Art. 5 creates a reporting obligation on Chinese persons and entities when they are prohibited or restricted by foreign legislation and other measures from engaging in normal economic, trade and related activities with a third country (or region) or its citizens, legal persons or other organisations. This reporting requirement applies to all Chinese persons and entities, arguably including Chinese subsidiaries of EU and other foreign-incorporated companies.
The Blocking Rules constitute an important consideration for EU companies when assessing potential legal risks in relation to compliance by their China subsidiaries with the Russia Sanctions. However, the Blocking Rules consist only of general principles and appear to lack detailed procedures for enforcement. Moreover, it does not appear that the Chinese Government has actively enforced the Blocking Rules.
The Russia/Ukraine conflict presents a major diplomatic challenge to China due to its good diplomatic relationships with both countries. While the Chinese Government has repeatedly criticised the Russia Sanctions and made clear that it will not join them, it appears not to have issued any rules or orders prohibiting Chinese companies from complying with them.[5]
In fact, a large number of China's leading state-owned and privately-owned companies and China-led international organisations, in financial services, energy, technology and other sectors with worldwide business operations, have quietly suspended business relating to Russia and its ally Belarus following the outbreak of conflict in Ukraine, based on such euphemistic rationales as uncertainty in the global business, economic and trade environment.
The actions of these Chinese companies appear to indicate that while the Chinese Government does not openly recognise the extraterritorial effect of the Russia Sanctions, domestically-invested Chinese companies with significant international operations are in practice allowed to take actions to suspend business with Russia. By contrast, smaller and less internationally-orientated domestically-invested companies, including oil refiners, are quietly allowed to expand their business with Russia.[6]
Conclusion
In sum, it is important for EU companies to consider the potential impact of Chinese domestic law in applying Russia Sanctions to their China-based subsidiaries. On the one hand, EU companies have clear obligations to comply with the Russia Sanctions and engage in relevant due diligence exercises to ensure that there is no circumvention of the prohibition through their controlled subsidiaries outside the EU Member States. On the other hand, whether the Russia Sanctions can be applied to China subsidiaries of EU companies is a question of both EU and Chinese law and needs to be carefully assessed.
At the time of writing, the likelihood of enforcement of the ASL by China appears to be relatively low because of China's concern regarding the risk of secondary sanctions being imposed against any of its companies doing business with Russia. Even if the Chinese Government were no longer to allow companies to suspend business with Russia, such decision would be more likely to apply to domestically- rather than foreign-invested companies like controlled subsidiaries of EU corporations. In this regard, it is important to note that while EU sanctions law is harmonised at the EU level, actual enforcement is the responsibility of EU Member States.
---
Lester Ross is a partner at WilmerHale LLP, and chief representative of its Beijing Office in China.  Mr Ross concentrates his practice on M&A and regulatory matters, has represented both foreign and local companies and has particular experience advising foreign companies on competition law and regulatory compliance in China.
Kenneth Zhou is partner at WilmerHale LLP.  His practice focusses on foreign direct investment, cross-border M&A, regulatory matters and commercial matters. He has advised both foreign and leading Chinese companies in varies industries including high-tech, media and entertainment, manufacturing, telecommunications, pharmaceuticals, banking and financial services, and consumer product and services industries. 

---
[1] Please see paragraphs 55 of the EU Guidelines on Implementation and Evaluation of Restrictive Measures in the framework of the EU Common Foreign and Security Policy (May 4, 2018, the "EU Sanctions Guidelines").
[2] Anti-Foreign Sanctions Law, National People Congress, 10th June 2021, <http://www.npc.gov.cn/npc/c30834/202106/d4a714d5813c4ad2ac54a5f0f78a5270.shtml>
[3] The Rules on Blocking Unjustified Extraterritorial Application of Foreign Legislation and Other Measures, Ministry of Commerce, 9th January 2021, <http://www.mofcom.gov.cn/article/b/c/202101/20210103029710.shtml>
[4] Regulations on Unreliable Entity List, MOFCOM, 19th September 2021, <http://www.mofcom.gov.cn/article/b/fwzl/202009/20200903002593.shtml>
[5] E.g., https://www.wsj.com/articles/chinese-tech-giants-quietly-stop-doing-business-with-russia-11651845795?mod=hp_lead_pos4.
[6] E.g., https://www.reuters.com/business/energy/exclusive-china-state-refiners-shun-new-russian-oil-trades-teapots-fly-under-2022-04-06/.