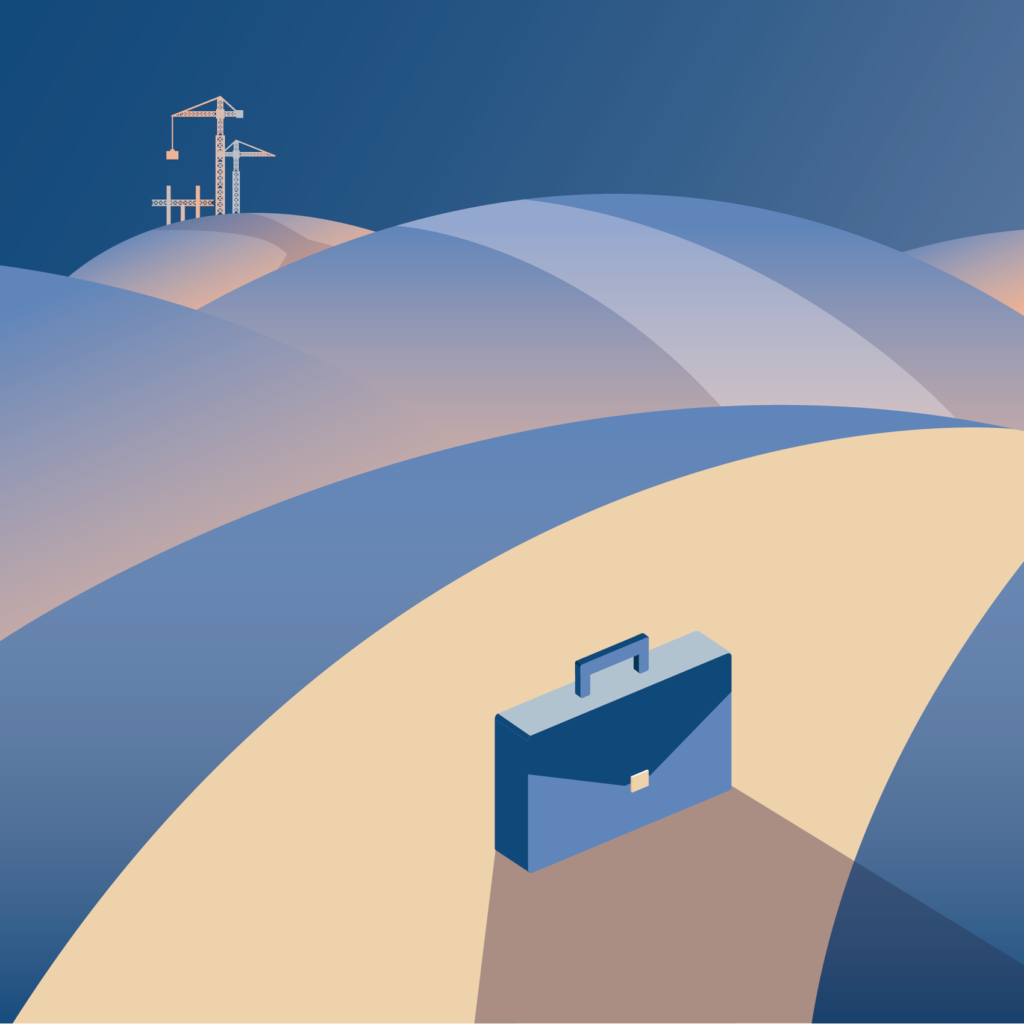 European Involvement in China's Belt and Road Initiative
Since its launch in 2013, China has systematically promoted the Belt and Road Initiative (BRI), raising its profile in every corner of the world. Some observers have compared it to the Marshall Plan while others interpret it as a strategy for creating vassal states through debt-trap diplomacy. Much of the commentary on the BRI has been on its political, economic and strategic implications, with far less attention being paid to the business perspective. To address this, the European Union Chamber of Commerce in China (European Chamber) surveyed its member companies and carried out extensive follow-up interviews to produce a report that could fill this significant gap.
---
Since the BRI's inception, European businesses have continuously sought ways to contribute in order to introduce greater competition, and thereby drive better project quality and sustainability, both environmental and financial. However, they have come up against a variety of barriers to participation, including, at the most basic level, being unable to access information on project tenders.
The data from the European Chamber's BRI survey bears this out. It shows that one of the most notable aspects of BRI-related projects is that they are rarely transparent. Only two survey respondents report having learned about project opportunities through publicly available procurement information. Nearly all say that they were brought into projects by either Chinese business partners or the government. This lack of transparency and a fair procurement mechanism contributes to the surprisingly low level of participation from multilateral development banks like the World Bank and the Asian Infrastructure Investment Bank (AIIB), both of which have very strict criteria for investment. Instead, European companies see nearly all of the financing coming from China's policy banks, commercial banks and even Chinese companies themselves.
Just 15 per cent of surveyed companies have bid on a BRI-related project. Of those that have, only a dozen or so say they won roles in a moderate number of projects. A select few have participated in more than 50 projects; however, nearly all who have participated indicate that they played niche roles by providing specific technology or facilitating projects through their extensive experience in emerging markets. This 'filling-the-gaps' role is very similar to European companies' participation in China's market in general, particularly with respect to public procurement.
Procurement contracts for BRI projects are predominately won by Chinese state-owned enterprises (SOEs). It is well known that, within China, SOEs enjoy extensive state support and a heavily protected market. The BRI helps to shine a light on the tight coordination between SOEs under their managing entity, the State-owned Assets Supervision and Administration Commission (SASAC), as well as the diplomatic support they enjoy when going overseas. Around 40 per cent of respondents report seeing a kind of 'vertical integration' of Chinese companies in BRI-related projects, which enables them to provide everything from project management, financing, materials and construction services, all the way to post-completion services. This comprehensive approach makes it much easier for these companies to quickly secure projects in third country markets.
So, in many ways, the BRI is business as usual for European companies that have operations in China, which have grown accustomed to competing against formidable opposition for opportunities that are limited and selective.
However, the BRI also brings additional challenges. The Chinese Government has for a long time carefully controlled access to its market, in large part to increase the chances of its companies becoming global leaders in certain critical industries. Historically, this posed a problem mainly for foreign companies eager to access the Chinese market. These problems now are being spread much further afield as many of China's formidable national champions—which emerged in China's restricted sectors—are going abroad after having achieved extraordinary economies of scale. This situation is compounded by the fact that the BRI is providing them additional support.
Challenges to participation in BRI projects are perhaps even greater for European companies that provide digital services. China has largely withheld necessary licences from foreign companies in its own market that are eager to offer digital goods and services like blockchain, cloud and 5G, putting Chinese information and communication technology companies at a massive advantage. Now, the Digital Silk Road, a vital component of the BRI, is encouraging extensive digital infrastructure projects in many countries involved in the initiative. These are mainly being executed using technology standards set by China. Furthermore, the telecoms infrastructure being built is often done end-to-end by a single Chinese provider. This gives them a huge head start in these countries, making it difficult for European firms to compete anywhere along the hardware and software value chain.
Even in areas where European companies are in a position to offer alternatives, they are competing with Chinese providers that can easily operate in Europe. Customers then have the choice between a Chinese digital product that can operate globally, or a European one that can operate everywhere except in China, home to a fifth of the world's consumers.
These issues call into question the manner in which the BRI is currently functioning. While European companies note that, since the plan was first launched, there have been improvements in the feasibility, sustainability and quality of BRI-related projects, the severe lack of openness to foreign participation is at odds both with China's claims that the BRI is a global development strategy and Beijing's broader commitments to upholding the multilateral economic order. The resulting lack of competition causes market distortions to ripple across the world.
It is therefore imperative that the European Union begins to seriously consider not only how it can protect its common market from the distortions emanating from China and the BRI, but also how to address competition in third country markets.