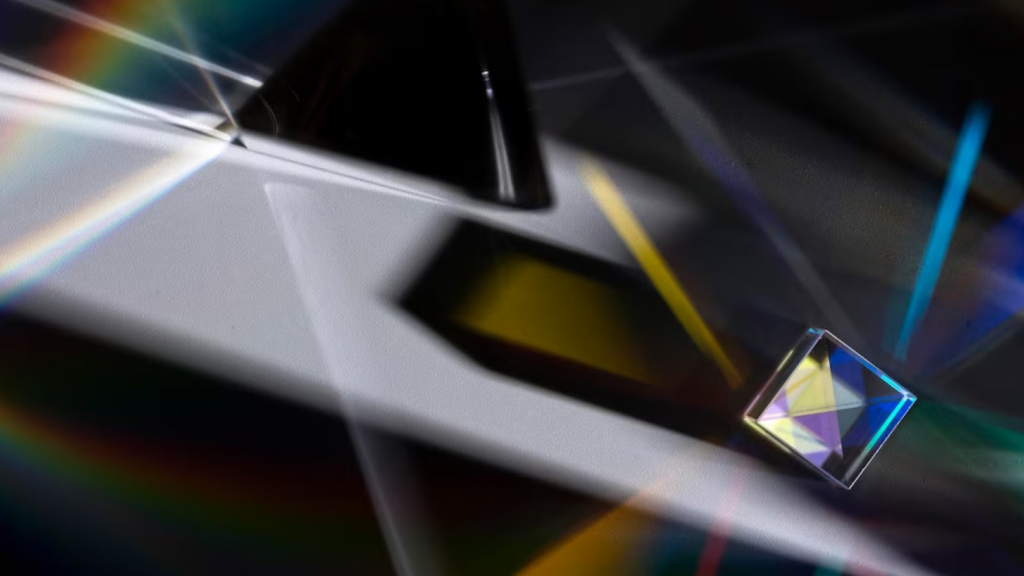 Their importance for industrial and commercial displays in outdoor environments
Have you ever looked down at your phone screen on a sunny day and noticed it is perfectly visible when the sun shines directly on it? Or had your eye drawn to the crisp and clear images on an outdoor advertisement display screen while passing by on a hot sultry summer afternoon? And have you ever wondered why the slightest reflection or ray of sunlight will cause a blind spot or clearly visible area on your own home television, making it barely visible under far less strenuous circumstances? Among the factors that play a role in how a screen is able to operate in bright environments, none are more relevant and important than backlight brightness and optical bonding. Bernard van Strien of faytech addresses these two areas of technical importance.
---
There are several elements to take into account when choosing to implement an outdoor display, such as case design, coating finishes, International Protection Markings (IP)-rating, sun-radiation resistance, corrosion resistance and cooling functionality, but nothing affects visual quality and impact more than 1) backlight and 2) the manner in which the screen's cover glass has been bonded, or attached, to its internal touch panel.
Backlight brightness of the display
The brightness of a display is measured in candela per square metre (cd/m2) – also known in the industry as 'nits'. The average household television has around 450 nits of brightness[1] and uses a backlighting method called 'edge backlight'. This is bright enough for indoor use where lighting is dim, mostly limited to lamps around the house and other artificial light sources. If you try, however, to place a television like this outside in an outdoor environment with natural sunlight, say to watch the big match while you barbecue or enjoy your terrace, you'll notice you can hardly see anything on the screen.
'Edge backlighting' is the standard backlightmethod employed on displays for normal consumer use,[2] and becomes more prevalent the thinner and smaller a display is. This option normally consists of one or two LED bars mounted vertically at the side of the display. These LED bars then shine onto a light guide plate which focusses the light output towards the front. This method allows for a slim design, and is also more environmentally friendly as it requires less power to operate.
The most commonly used method for larger format outdoor displays of 32 inches and above, is known as a 'full-array backlight'. Here, the LEDs are mounted horizontally to the back of the display and aimed directly towards the front. To spread the light as widely as possible, additional optical lenses are mounted on each LED, enabling extremely high brightness in a display. This method consumes a lot more power and requires a thicker back-case, but it significantly increases brightness and contrast.

Left: Edge backlight method. Right: Full-array backlight method
Most phone screens and outdoor advertisement displays implement a backlight brightness of about 1,000 nits. This is normally sufficient for outdoor use, but—as anyone with an iPhone or other high-end device will know—direct sunlight, which can reach over 10,000 nits, will render the screen unreadable. However, it is not uncommon to see perfectly bright outdoor displays on such occasions, as displays nowadays can reach up to 2,000 to 5,000 nits with the right backlight technology, such as the full-array method.
Optical bonding of the display
The next major factor affecting the visibility of displays in bright environments is bonding method used to attach the LCD panel to the clear cover glass we see the picture through when we stand in front of a screen or display. There are two main types of bonding: 'air bonding' and what commonly referred to as 'optical bonding'. The first uses a clear film, much like double-sided tape, whereby the LCD / touch panel and cover glass are attached to either side.
With the other method, optical bonding, a silicone-based glue is spread between the LCD panel and cover glass. During the manufacturing process of (touch) displays, an air gap will occur between the LCD cell and cover glass / touch panel. This can give an impression of 'depth' in the final product, which is not favourable for most viewing applications. To counter this, the air gap is filled with silicone or acrylic glue, which is called 'optical bonding'.
When the air gap is filled in, an observer can see a significant increase in clarity and overall quality of a display due to a reduction in reflection of about 65 per cent. An approximate 10 per cent increase in brightness will also be perceived, due to light travelling through the glue at the same angle as the glass. Without optical bonding, light refraction will occur.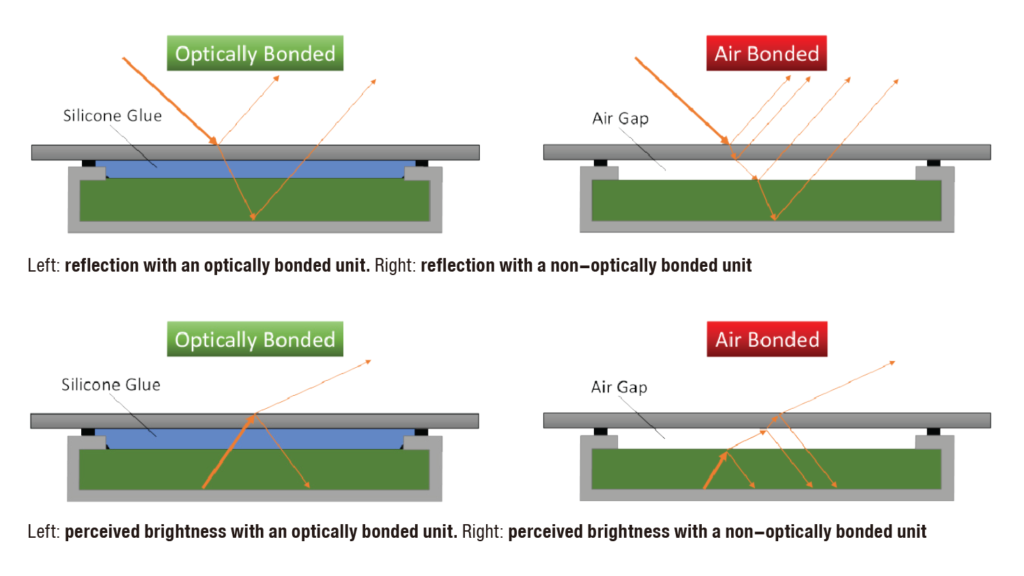 Such effects are significant in any usage scenario, but most especially when displays are used in outdoor environments, as natural ambient and direct sunlight aggravate reflection and overall brightness exponentially.
Another advantage of optical bonding for outdoor displays is that it ensures no humidity or dust can get trapped between the cover glass and LCD cell, and thus allows for better resistance to environmental forces through improved sturdiness and performance.
So, next time you see a clear display on a hot sunny afternoon, remember that the screens you use in your own home or office are not likely capable of producing the same effect.
---
Bernard van Strien is the manager of marketing and communication at faytech. Since 2009, faytech has specialised in the design, development, manufacturing and marketing of touchscreen monitors and touchscreen PCs, while also providing optical bonding and antimicrobial coating services. With its roots in Germany, faytech today sells and supports touch monitors and touch PCs on a worldwide basis. In early 2022, faytech became part of the Pyramid AG group.

---
[1] Crystal Crowder, What Is a Nit of Screen Brightness and How Many Do You Need?, Make Tech Easier, 16th June 2021, viewed 21st March 2023, <https://www.maketecheasier.com/what-is-nit-of-screen-brightness/>
[2] TV backlights explained: Edge-lit vs. full array vs. Mini-LED, Tekno Signal, 10th October 2021, viewed 21st March, <https://teknosignal.com/tv-backlights-explained-edge-lit-vs-full-array-vs-mini-led/>