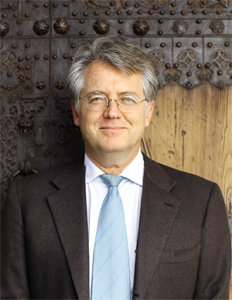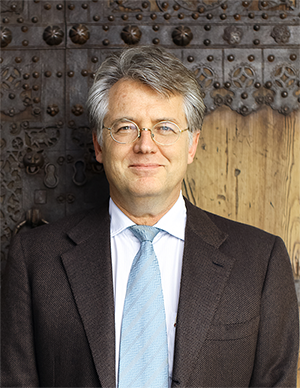 Over the past four decades, China's economy has grown at breakneck speed. However, this growth—largely propelled by its manufacturing and export model—has come at a significant ecological cost. Since 2004, China has been the largest emitter of carbon dioxide ( CO2) emissions by absolute volume, responsible for 28.5 per cent of global CO2 emissions in 2018 and emitting more greenhouse gases than the entire developed world combined in 2019.[1]&[2]
Achieving carbon neutrality is now firmly cemented in China's political agenda, following President Xi Jinping's pledge to peak carbon emissions before 2030 and achieve carbon neutrality by 2060 (30/60 Goals).[3] In this edition of EURObiz, we evaluate the implications of this for our membership.
The scale of the challenge means China must leverage all tools at its disposal. Its economy remains largely reliant on manufacturing and exports, and it is attempting to achieve carbon neutrality in a relatively short timeframe. China's 30-year window between peak emissions and net-zero contrasts sharply with the 71 years that the EU will have, after having peaked emissions in 1979 and aiming for carbon neutrality by 2050.[4] China is also attempting to reach its 30/60 Goals at a time when its per capita electricity consumption is still increasing, and faces the additional challenge of having to carefully balance potentially competing policy objectives, including maintaining energy security and economic growth.
Fortunately, China does not need to reinvent the wheel. European companies are extremely willing and able to assist with the 30/60 Goals. As outlined in the European Chamber's recent study, Carbon Neutrality: The Role of European Businesses in China's Race to 2060, our members have deployed effective decarbonisation technologies in their home markets, and want to work with China to help it quickly frontload.[5] The experience they have garnered is extremely suitable to the China context as well, having worked across European Union Member States that have varying energy, political and socio-economic needs, and varied geographical conditions, as is the case with China's provinces.
Therefore, achieving its 30/60 Goals will require China to provide European companies with increased market access and a level playing field on which to operate. It will also entail China remaining open to collaboration at a time when the government's COVID-19 containment measures risk China becoming isolated from the rest of the world, and threats of decoupling are ever present.

---
[1] How is China Managing its Greenhouse Gas Emissions?, China Power, updated 25th August 2020, viewed 8th May 2022, <https://chinapower.csis.org/china-greenhouse-gas-emissions/>
[2] Report: China emissions exceed all developed nations combined, BBC, 7th May 2021, viewed 8th April 2022, <https://www.bbc.com/news/world-asia-57018837>
[3] Farand, Chloé & Darby, Megan, Xi Jinping: China will aim for carbon neutrality by 2060, Climate Home News, 22nd September 2020, viewed 15th May 2022, <https://climatechangenews.com/2020/09/22/xi-jinping-china-will-achieve-carbon-neutrality-2060/>
[4] Tiseo, Ian, Carbon dioxide (CO2) emissions in the European Union from 1965 to 2020 (in million metric tons of CO2), Statista, July 2021, viewed 14th May 2022, <https://www.statista.com/statistics/450017/co2-emissions-europe-eurasia/>
[5] Carbon Neutrality: The Role of European Business in China's Race to 2060, European Union Chamber of Commerce in China, 25th May 2022, viewed 25th May 2022, <https://www.europeanchamber.com.cn/en/publications-carbon-neutrality-report>