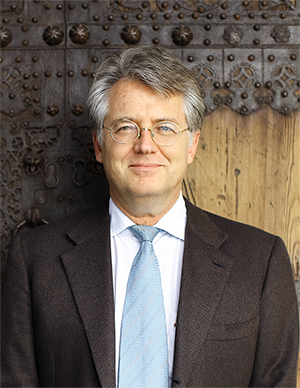 The European Chamber has communicated effectively to governments in both China and Europe in the past four months, and will continue to do so.
The start of 2020 has not been kind to European companies in China. We began the year with the steadily creeping outbreak of COVID-19 emerging around the same time that the US-China 'phase one deal' raised serious concerns on how European companies could be hit. The ensuing challenges have been considerable, with entire supply chains disrupted by changes first in China, then abroad as the disease has spread. Throughout this period, the European Chamber has sharpened its communication tools to ensure that concerns are voiced, recommendations made clearly, and that a clear flow of practical information is maintained between our members and governments in both China and Europe.
Since the early days of the COVID-19 outbreak, European companies have sought to contribute to containment efforts while also trying to maintain operations in a way that keeps their staff safe. By early February, the European Chamber had already begun engagement with local officials at each of our chapters, as well as through the central authorities, to facilitate communication. We also arranged a meeting with Zhang Ming, Chinese Ambassador to the European Union (EU), to help connect our European business networks with Chinese healthcare providers in need of donated medical supplies to fight the coronavirus.
As the outbreak seemed to come under control in China, the European Chamber called for input from our members. In a joint survey with the German Chamber, we accurately pinned down the costs of the outbreak. We also identified where there was a clear need for better coordination between the levels of government to ensure that COVID-19 mitigation efforts were effective, while also allowing the economy to get moving again. The results of the survey were shared with the Chinese authorities, who then organised follow-up meetings with the Chamber; first through a smaller conversation with Chamber leaders, then in a large virtual meeting with our membership to communicate clearly how the government was changing its response.
Our communication efforts have hardly been limited to reactive positions. At the same time that COVID-19 and the phase one deal were dominating the conversation, we launched our thematic report on European involvement in the Belt and Road Initiative, The Road Less Travelled. Our ground-breaking report was pushed to media, embassies, the Chinese authorities and more, securing follow-up meetings and opportunities for proactive engagement.
Effective communication was also applied in the Chamber's annual EU Tour in early February. Despite bringing only a self-quarantined delegation, we found ourselves blocked from meetings with the European Commission due to COVID-19 safety measures. We could not meet with them, so we made them read about us instead. Through a media blitz, we propelled our messaging into the headlines in Brussels and across Europe. We leveraged other opportunities with think tanks, Members of European Parliament and industry associations, among others, to ensure that our member's voices were heard.
The European Chamber will continue to influence public opinion, and produce top quality content reflecting our members' views. We shall calibrate our messaging to reach the right stakeholders with the 'cry for action', and properly leverage the opportunities that follow.