When the topic of research and development (R&D) is raised, people often think solely of labs and researchers clad in white. However, innovation in China has always been about more than this; it comes from various other areas where China has been able to shine.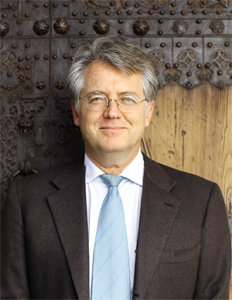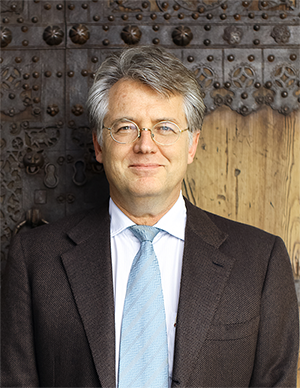 Companies operating in China have been driven to create new products by local customers, whose approach to goods and services are significantly different from their European counterparts. Chinese customers tend not to choose products primarily based on brand loyalty. Instead, they constantly demand new designs, and better features. For example, in the car industry, buyers of premium cars in China are on average 20 years younger than in the European Union and prioritise smart-technology over mechanical selling points. The double challenge of meeting Chinese customers' demands and staying ahead of fierce competitors makes companies see the Chinese market as a fitness club, where they can train their strength and stamina Chinese market as a fitness club, where they can build their strength and stamina for global prominence.
Chinese private entrepreneurs have also played an important role in shaping the country's innovation ecosystem. Their ability to think big and to respond fast, coupled with their willingness to take risks, means ideas can be trialled at a faster pace. They provide space for creativity to flourish by accepting failure from time to time and quickly moving on to new ideas in search of one that will prove profitable.
Diversity has been another contributing factor. The seeds for China's economic success were planted in Shenzhen, a small city composed of Chinese people from all over the country, [1] situated just across the border from the international financial centre Hong Kong and containing very few state-owned enterprises. The blend of people from different backgrounds coming together, with foreign companies acting as catalysts, saw innovation flourish in South China.
While these strengths made China an attractive destination for R&D, some are now being challenged by an increasingly politicised business environment, a set of recent policies and measures unfavourable to innovation, and a host of headwinds currently facing the country.
The traumatic experience of extended lockdowns and quarantine measures implemented across China in 2022 led to insecurity among Chinese consumers, who grew increasingly cautious of spending as their financial stability was challenged.
With growing protectionism and state-directed preference for domestic suppliers in certain sectors, such as digital and telecommunications services, barring foreign companies from the Chinese market, the competition that is needed to stimulate innovation is subdued. Furthermore, the 2021 crackdown on China's information technology sector and the push for common prosperity had a demoralising effect on leaders of privately owned enterprises (POEs), who previously were key players in the R&D race.
With the abandonment of stifling pandemic controls and policy focus shifting again towards shoring up the economy, China now has the opportunity to regain its strength in areas favourable to innovation. While China is losing some of the benefits of its population dividend and ratio of young people as both start to dwindle, it can mitigate the impact of these trends by promoting diversity, as the country still significantly lacks women in leadership positions as well as foreign talent. Furthermore, by returning to a path of pragmatic reforms, and taking action that signals its commitment to opening up and maintaining economic stability, China could go a long way towards rebuilding the confidence of businesses and consumers alike.

---
[1] In 2017, the ratio of migrant population to total population in Shenzhen stood at 67.7 per cent, far above the same ratio recorded in China's other first-tier cities. Lin Xiaozhao, Yicai, Shanghai Has Largest Migrant Population in China, but Shenzhen Has the Highest Ratio, YiCai Global, 28th November 2017, viewed 10th March 2023, <https://www.yicaiglobal.com/news/shanghai-has-largest-migrant-population-in-china-but-shenzhen-has-the-highest-ratio>