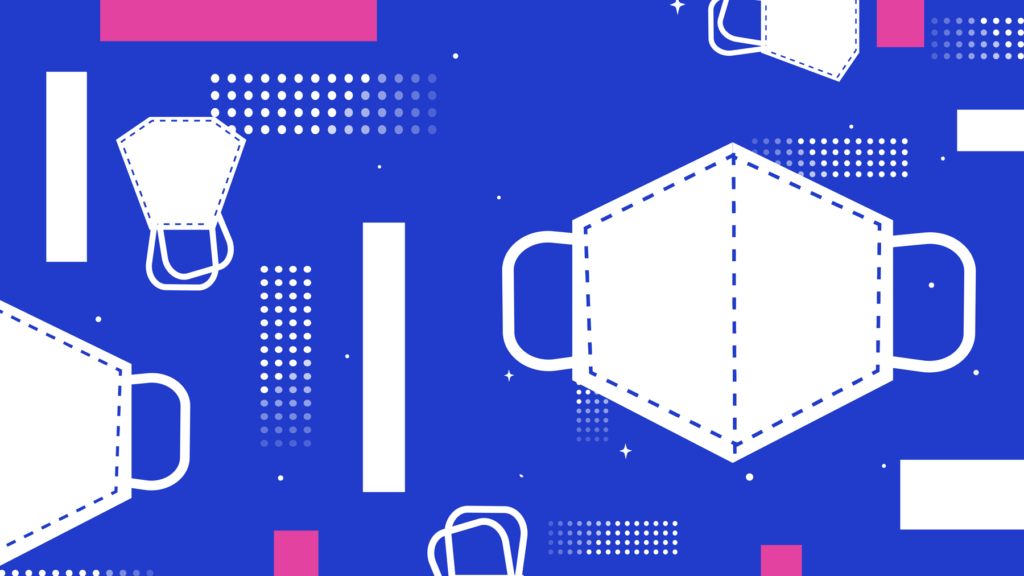 Filtering out counterfeit copies
The current global concern around the COVID-19 outbreak has is to a large extent rightly focussed on how to contain its spread. Many believe the wearing of surgical face masks is best, but, as recommended by the World Health Organization (WHO), the optimal protection methods are frequent washing of hands, covering the nose and mouth when sneezing/coughing and wearing masks only in specific circumstances (e.g. in close proximity to an infected person).
Despite this, the public have clamoured to arm themselves with face masks. The global press has reported widely on this unprecedented run on face masks in China (and worldwide), which has resulted in a significant lack of availability. Given the demand, it is not surprising that there are widespread reports of counterfeit masks being sold online and offline. This article by Alison Wong and Anthony Wilkinson of Bird & Bird discusses the key intellectual property and regulatory issues related to surgical masks and penalties for the production of counterfeit products.
What are the surgical mask specifications?
Surgical masks are specialist pieces of medical equipment designed predominately for use in the hospital environment to protect patients and healthcare staff from spreading and contracting disease. A basic surgical mask has three layers: the innermost absorbs moisture (from the wearer's breath, cough, sneezes and so on), the middle layer is a filter (for particles and infectious agents) and the outer layer repels liquid (e.g. water, blood etc.). There are varying levels of quality for surgical masks and the extent of protection depends on the specifications of manufacture. Manufacturing standards have been created to ensure quality and protection, for example, the European Union's (EU's) standard: BS EN 14683:2019 – Medical face masks: Requirements and test methods, or the US's ASTM2100 (American Society for Testing and Materials) Standard Specification for Performance of Materials Used in Medical Face Masks.
To demonstrate what these standards mean for mask performance, an EN14683 Type II mask must meet the following specifications:
Bacteria filtration efficiency (BFE): >98 per cent (size of typical bacteria at 3–5 microns)
Particulate filtration efficiency (PFE): >99 per cent 0.1 micron particle size
Differential pressure (Delta P): <3.0 mm (breathability – pressure difference, low value is better)
Fluid resistance: 80 millimetres of mercury (mmHg) (measures the ability to resist fluids at a specified pressure; level 1 = 80mmHg, level 2 = 120 mmHg, level 3 = 160 mmHg)
Chinese standards for surgical masks (GB 19083-2010 Technical Requirements for Protective Face Mask for Medical Use, YY 0469-2011 Surgical Masks) provide the mandatory specifications for these products in China.
What are the regulatory requirements for surgical masks?
As in many parts of the world, surgical masks are regulated as a medical device in Mainland China. The Medical Device Classifications Catalogue (effective 1st August 2018) lists both surgical masks (141304) and protective face masks for medical use (141401) as Class II medical devices. This leads to legislative requirements on specifications, licence to manufacture, quality control and recording of business operations. In addition, there are specific measures that must be taken to sell medical devices online.
Enforcement action to tackle counterfeit surgical masks
Given the potential risk associated with inadequate surgical masks, governments and manufacturers are concerned that fake or counterfeit products may infiltrate the market. The Chinese Government has been quick to respond to local media reports of counterfeit masks being found for sale on major online platforms and retail outlets. One example was the seizure of 50,000 fake masks in Yiwu, a manufacturing hub in eastern China's Zhejiang Province.
Against this background, we examine enforcement options legitimate mask manufacturers may have against counterfeits, and the penalties that exist for companies making counterfeit masks.
Medical Device Regulations
The Regulations on Supervision and Administration of Medical Devices prohibit the sale of unregistered medical devices and institute penalties for failing to register a medical device, manufacturing in an unlicensed facility and selling unregistered devices (fines of Chinese yuan (CNY) 50,000–100,000 if the total value of illegal products is under CNY 10,000 or 10–20 times the value of sales if more than CNY 10,000; and possibly banned from applications for five years). These regulations also have penalties for the false advertising of medical products (for example, making false claims of product effectiveness).
A counterfeit product is, under the law, deemed to be an unregistered product.
Product Quality Law
The Product Quality Law makes selling a counterfeit surgical mask a potential legal violation. Producing or selling a product that does not comply with national or industrial standards for ensuring human health and personal safety can result in confiscation, a fine (up to three times the value of all illegal products) or potential criminal liability.
This law also contains penalty provisions if there is fabrication or fraudulent use of certification marks or other quality marks (confiscation of product and any illegal gain, a fine up to the total value of the illegal products and potential revocation of the business licence).
Ecommerce Law
The Ecommerce Law that came into effect in January 2019 makes it illegal to sell products that do not comply with specified safety requirements, or infringe on another's intellectual property (IP) rights (patents, copyright, trademarks).
Criminal Law
The Criminal Law contains penalties for producing/selling counterfeit products. Specifically, it covers counterfeiting registered trademarks and forging or making others' registered trademarks and logos. A significant element is the penalties for producing and selling fake or substandard commodities, and for selling medical devices that do not comply with national or industrial standards.
These latter two penalties carry more severe punishments if they occur during periods of prevention and control of sudden infectious diseases, such as imprisonment and fines up to twice the sales amount or confiscation of property.
Trademark Law
The Trademark Law makes it an offence to use and/or sell goods that violate another's exclusive trademark. There are both civil and administrative actions that can be instigated against an infringer. Under the civil provisions, the court can order the infringer to cease manufacture/distribution and pay damages. The court can also order punitive damages of up to five times the infringement amount.
Under the administrative provisions, if the market regulation administration deems the infringement a crime, it will lead to a criminal investigation. Other penalties include confiscation and destruction of the counterfeit items and tools used to manufacture and a fine of either up to five times the illegal turnover if greater than CNY 50,000, or up to CNY 250,000 if less than CNY 50,000.
Anti-Unfair Competition Law
The Anti-unfair Competition Law makes misleading buyers and false representations a violation. It states that a business operator shall not use the marks, names, packaging or other branding items of another so as to confuse their products with those of well-known brands/products. The penalty will depend on where the case is filed. The statutory damage is up to CNY 5 million if filed with the court (though the final damages may be higher), or up to five times the illegal turnover if greater than CNY 50,000, or up to CNY 250,000 if less than CNY 50,000. The business licence may also be revoked. Under the false representation provision, a business operator shall not attempt to mislead consumers about a product. The market regulation administration may issue an order to cease, and a fine of up to one million yuan. Serious cases can result in a fine of one to two million yuan and revocation of the business licence.
What does this mean for manufacturers?
Surgical masks are more than just simple material that cover the nose and mouth; they are precise products that are required to meet certain specifications in order to provide sufficient protection. Counterfeit surgical masks have the potential to expose wearers to significant harm. As only certain products meet the requirements, manufacturers of these products do not wish to see their logos or names associated with substandard and counterfeit products.
The important point for manufacturers to note is that there are mechanisms in place in China that can protect their trademark and product name should they become aware of counterfeit products. As this article shows, there are severe penalties for using another's trademark or selling counterfeit products.
---
Alison Wong is a Partner in Bird & Bird's Intellectual Property Group in Hong Kong and Head of Life Sciences & Healthcare Sector Group in Asia Pacific. Anthony Wilkinson is a lawyer in the Intellectual Property Group in Hong Kong and also a registered medical practitioner and pharmacist. Bird & Bird is an international law firm specialising in delivering expertise across a full range of legal services with more than 1,350 lawyers and legal practitioners across a worldwide network of 30 offices in Europe, Middle East and North America.