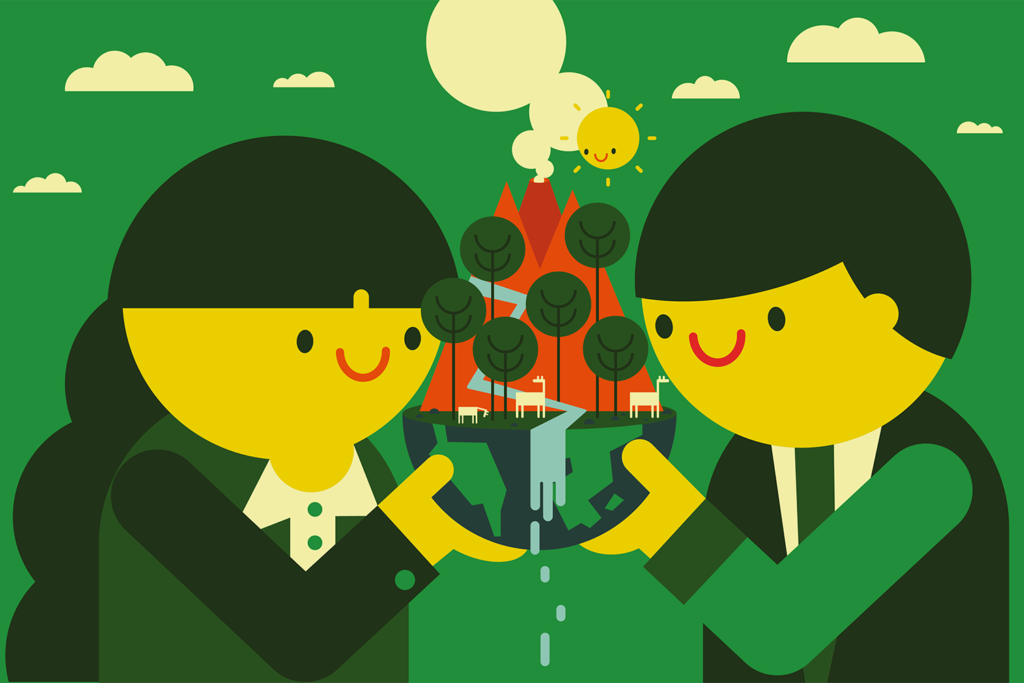 Corporate social responsibility-driven innovation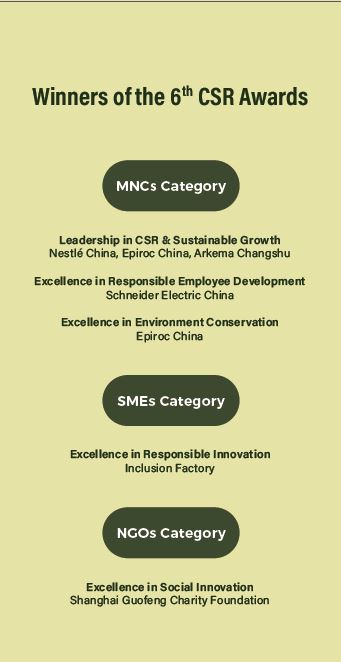 On 22nd November 2019, the European Chamber hosted its 6th Corporate Social Responsibility (CSR) Awards & Conference in Nanjing. This event provided the opportunity to share and promote best practices on the pressing question of how to reconcile business, environment and society. In this article, Yves Reymond, head of the Economic Section of the Swiss Embassy in China, and Chia-Lin Coispeau, partner with Maverlinn Impact Innovation, provide food for thought on CSR and sustainability and the major role European companies can play in these areas in China.

The Baiji dolphin used to be hailed as the goddess of the Yangtze River. However, industrialisation progressively destroyed its habitat. Its population decreased from over 5,000 in the 1950s to just 13 in 1997. The last known dolphin, Qiqi, died in 2002. In 2007, an expedition led by Swiss naturalist August Pfluger failed to find any living specimen. In an interview after the expedition, having noted that the Baiji was the first cetacean species to become extinct as a direct consequence of human activity, Pfluger said he hoped that this would constitute a loud warning signal for humanity.[1]
It is estimated that our oceans now contain at least one tonne of plastics for every three tonnes of fish. Today, we have already lost 90 per cent of big fish due to climate change and pollution.
The magnitude of self-created challenges humanity faces is unheard of, and calls for bold innovation-driven solutions. Public, private and third sectors must reinvent their raison d'être and their modes of collaboration. Business has a major role to play and must become a true force for good, as stated by Ilian Mihov, Dean of INSEAD business school.
There is simply no alternative.
Companies are well aware of this urgency. In fact, most have been engaging in philanthropy and looking to be environmentally and socially responsible for decades. However, CSR is not just 'nice to have': it should be a core part of corporate strategies and go well beyond charity and public relations. To put things simply: it is not about spending money; it is about making money.
This change of perspective has been described by Harvard professors Michael Porter and Mark Kramer as 'shared value'. The central premise is that the creation of economic value and social value can be combined in a virtuous circle. It is possible to generate new business opportunities while also focusing on the needs of our societies and our environment. This idea may be simple, but its implementation can be challenging, since it often requires a complete rethinking of business practices. To deal with this complexity, engagement with key stakeholders along the value chain has proved effective.
Empirical evidence reveals three key success factors that open doors to CSR-driven innovation: client and customer engagement, cluster development and leadership commitment.
Client and customer engagement is essential in order to reconceive products and markets that provide appropriate services and deal with unmet needs. Seeing clients and customers as partners also entails the objective of raising their awareness and influencing their behaviour. An example of this from the 6th CSR Awards involves SAP Labs China Digital Supply Chain, which collaborated with one of its clients—a manufacturer of customised shoes—to develop a sustainable supply chain in Chengdu. Artificial intelligence was used to predict global fashion trends, enabling the manufacturer to produce customised shoes at an affordable price. Moreover, the system allowed for inventory reduction and accurate raw material preparation, which reduced consumption and waste, while increasing gross profit and customer repurchase rates.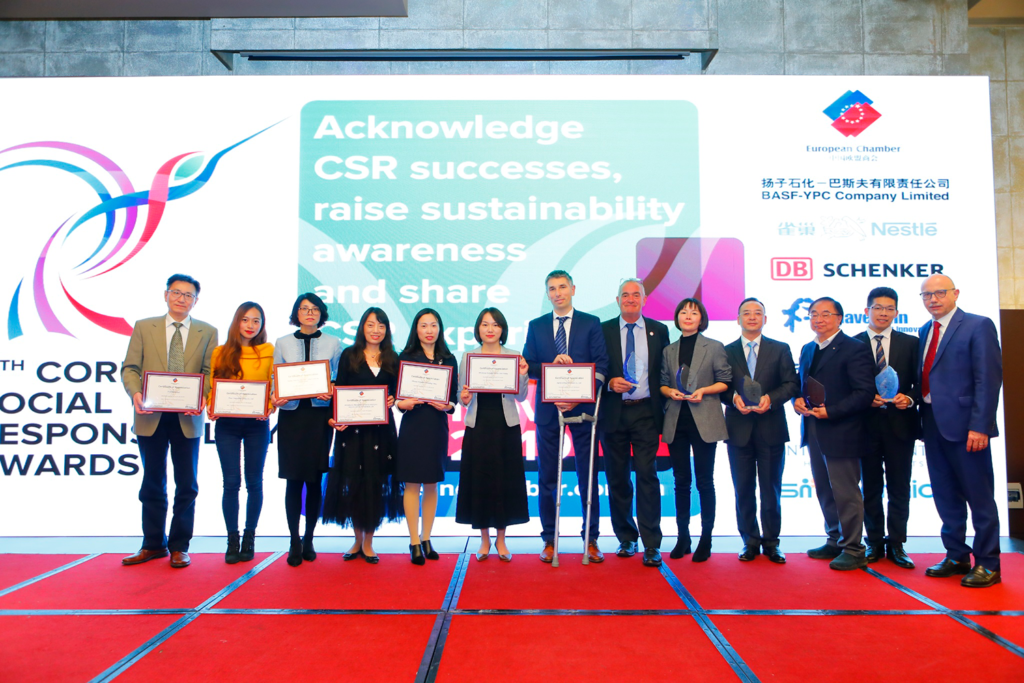 Enabling cluster developments is also a powerful way to achieve shared value: partners, suppliers and employees are at the frontline of operations and can—if given the chance—identify powerful innovations. For instance, Ferrovial, a Spanish multinational that operates urban and services infrastructure, developed an employee proposition to build a walkway that harnesses kinetic energy generated by footsteps and converts it into electricity. The final product is now installed in European airports.[2] In another success story, P&G created an open innovation platform that allowed cooperation with Brazilian packaging supplier Braskem to turn sugarcane into shampoo bottles as a new form of sustainable packaging.
The level of commitment from leadership appears to be a decisive factor in getting an organisation to rethink its business. By pledging to make 100 per cent of its packaging recyclable or reusable by 2025, Nestlé's chief executive Mark Schneider initiated a substantial shift in the company's culture.[3] Indeed, such an objective can only be achieved if the company opens itself up to external partners that will allow it to innovate and move towards the principles of a circular economy.
By moving away from a traditional perspective, Puma's leadership pushed towards an Environmental Profit and Loss (EP&L) Statement designed to capture the brand's economic impact on ecological systems. As a result, the company now factors water scarcity into its procurement decisions, and requires its top suppliers to guarantee that sub-suppliers meet core environmental standards. L'Oréal China's management team and their factory in Suzhou carried out a three-step plan from 2014 to 2018 to substitute non-renewable energy sources through solar, wind and biomass energy. In 2019, a third-party environmental assessment acknowledged that the factory's operations met international norms on carbon neutrality.[4]
The question of establishing frameworks and standards at both international and local levels is particularly pressing, since it can clarify objectives, norms and their measurements. In 2015, the United Nations' Sustainable Development Goals provided widely-accepted common objectives across the planet. The Paris Agreement on Climate Change followed shortly after. In 2019, during the G7 summit under the French presidency, the Fashion Pact—an initiative led by international luxury brand group Kering—was launched with the aim of promoting industry-wide cooperation to uncover game-changing solutions for climate, biodiversity and ocean protection.
As China looks into eco-compensation mechanisms, it is important to define frameworks that enable innovation rather than shifting the focus onto regulatory compliance, and European companies have a strong role to play in facilitating this. In this respect, a G20 group established under the Chinese presidency in 2016 showed that finance can be a powerful instrument to leverage sustainability. In 2018, the International Network of Financial Centres for Sustainability was created in Geneva. Leveraging the experience of Switzerland and its other members in sustainable finance, the centre provides guidance and best practices on environmental, social and governance (ESG) benchmarks.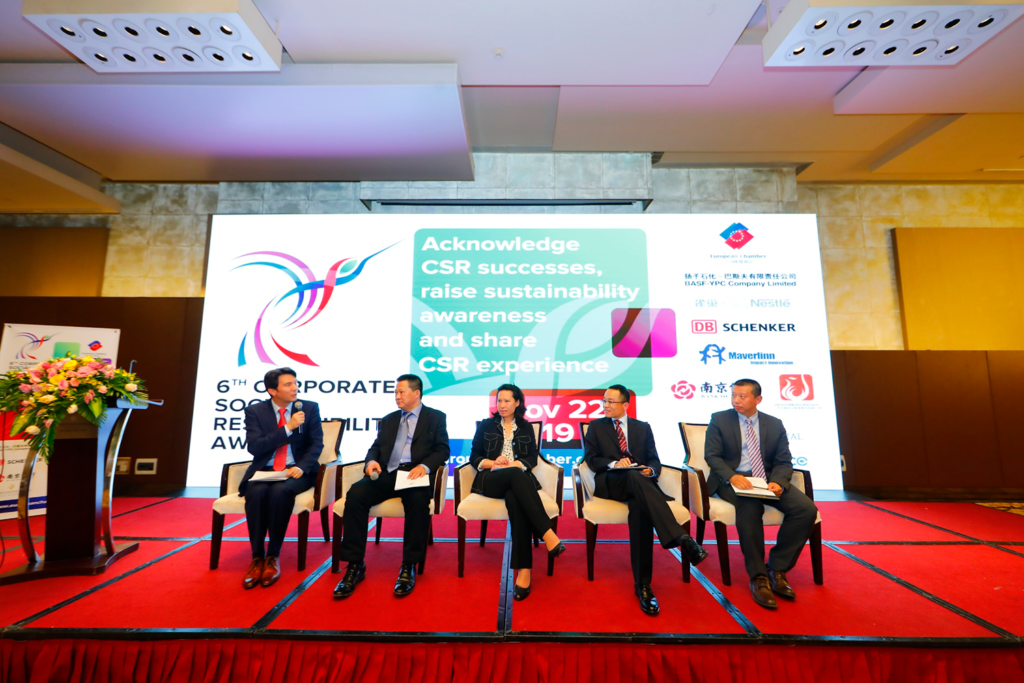 In 2017, China banned the importation of numerous types of waste, resulting in disruption of global waste commercial flows. This change also led to the emergence of new forms of cooperation. In 2018, China and the European Union signed a joint Memorandum of Understanding (MOU) on the Circular Economy, a pivotal model for solving global pressing issues. For example, as the digital transformation of our businesses and societies accelerates globally through artificial intelligence and robotics, computers and handheld devices are gaining increasing importance in our daily lives. This comes with a high price, such as toxic e-waste pollution in various parts of Guangdong. Netspring, a social enterprise founded in Hong Kong in 2012, has provided a digital inclusion solution by recycling obsolete computers for use in green IT classrooms for underprivileged communities, hence advocating both the 'circular economy' and 'technology for good'.
In 2020, the Embassy of Switzerland will engage with a wide range of partners—companies, associations and governmental actors—to continue creating shared value and promoting Sino-European business in a smart and sustainable way. It will encourage the creation of working groups aimied at drafting and implementing actions that will create business while addressing environmental challenges.
Finally, we would like to take this opportunity to thank the European Chamber, the judges, the winners and all applicants, and the speakers at the 6th CSR awards for providing such an enriching exchange and discussion platform.
---
The Chamber gratefully acknowledges the support of the sponsors of our CSR event: BASF-YCP, Nestlé, DB Schenker, FETTE Compacting and Maverlinn.
---
[1] China Dolphin Believed Extinct: 'Goddess of the Yangtze' may have fallen victim to shipping, fishing and pollution, Al Jazeera, 8th August 2007, viewed 10th January 2020, <https://www.aljazeera.com/news/asia-pacific/2007/08/2008525185836217966.html>
[2] García-Bilbao, Iñaki, Heathrow Inaugurates 'Flo': a corridor illuminated by travellers' footsteps, Ferrovial Blog, 27th August 2014, viewed 7th January 2020, <https://blog.ferrovial.com/en/2014/08/heathrow-inaugurates-flow-corridor-illuminated-travellers-footsteps/>
[3] Nestlé accelerates action to tackle plastic waste, Nestlė, 15th January 2019, viewed 10th January 2020, <https://www.nestle.com/media/pressreleases/allpressreleases/nestle-action-tackle-plastic-waste>
[4] L'Oreal's 'zero-carbon' factory declared a 'Demonstration Project for Sino-French Industrial Cooperation', Suzhou Industrial Park, 20th July 2019, <http://www.sipac.gov.cn/english/news/201907/t20190720_1040948.htm>