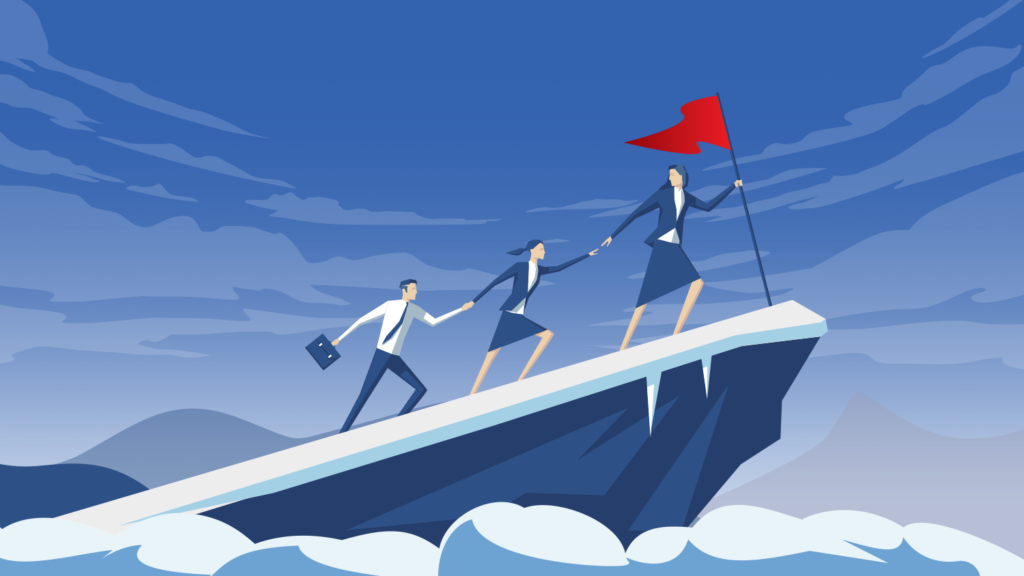 Cycle 3 Wrap-up and Cycle 4 Kick-off
Beijing, 10th February 2023
On 10th February 2023, the European Chamber concluded Cycle 3 of the Cross Industry Mentor Initiative (CIMI) and kicked off CIMI Cycle 4, following an earlier Cycle 3 wrap-up webinar on 6th December 2022.
President Jörg Wuttke attended and presented the European Chamber's latest publication on diversity, entitled Women in Business Report 2022. The report looks at the targets members of the Chamber's Advisory Council have set to improve diversity in their own workplace. He said the adage stands true, "what gets measured, gets done", and shared how even in his own company, when women are present, the conversations change.
Three mentees from CIMI Cycle 3 shared their key learnings:
"The programme gave me a much broader view on my work, and allowed me to think more outside the box."
"Not only did I benefit from the mentoring personally, but now I am able to apply these skills to people on my team as well."
"I approach my work differently by trying to view things more from the perspective of my supervisor."
The mentors from CIMI Cycle 3 also spoke highly of their experience, leaving people with the impression that they gained just as much from the programme as the mentees. The mentees then turned the table on their mentors and asked them the following questions:
Question 1: What did you learn from the COVID-19 crisis?
Answer: I learnt about the value of empathy. My workplace grew from a company into a family. The team came together in an incredible way and endured many struggles but emerged stronger and closer. The closed-loop circle really put our staff under incredible pressure. All of their time was spent together: working, eating, sleeping and playing.
Question 2: How should we address the future challenges that we face post-COVID, particularly the difficult relations between the European Union and China, and companies and their head offices.
Answer: "Communication, communication, communication." The mentor said he had travelled to his European headquarters twice in two weeks. In-person, face-to-face meetings, town-hall meetings and frequent catch-ups are essential to rebuild trust. It really made a difference to see people in-person again. People are talking more about collaboration instead of decoupling.
Question 3: How do you set milestones to achieve career success?
Answer A: Milestones should be a function of several variables: personal ambition; self-awareness; value-added and relationship building. You need to know what you really want and what you are willing to sacrifice, understand your abilities and limitations, set a path for showing and building your abilities that are needed by the organisation, be prepared for the potential opportunities and think about what the organisation's mission is. You also need to develop relationships and expand your networks in the process.
Answer B: Part of one's development should also be to maintain relationships with past bosses as well existing peers outside of the workplace. This group could be used as a sounding board to ask questions directly and openly, "Hey, have this idea. Am I crazy???", and then hopefully be able to rely on this trustworthy environment for honest and encouragement.
Answer C: Young women need to be bold, to ask and to speak up. At the same time, however, the soft skills are incredibly important and even more so as you make your way up the ladder. Understanding the context and timing is just as important as demonstrating boldness.
Question 4: How do you handle conflict in the workplace?
Answer: You shouldn't underestimate the importance of showing good respect to your colleague and developing effective communication skills, but beyond that, you should ask yourself sometimes if you have the right team. Conflict is sometimes a product of not having the right team or team mix. Team members may disagree, but they also need to work with any eventual decision once it is made. If they can't, then maybe they shouldn't be on the team.
By end of the ceremony in Beijing, two new mentors expressed interest in being part of this Initiative and sharing their mentoring experience with the young generations in their companies.
CIMI Cycle 3 Wrap-up Webinar, 6th December 2022
At the CIMI Cycle 3 wrap-up webinar, 'Leadership Dialogue: Forging Career Paths', held on 6th December 2022, the keynote speech was delivered by Tiziana D'Angelo, consul general of the Italian Consulate in Shanghai. She expressed recognition of the importance of the CIMI programme, which she said was not only to share experiences, advice and good practices, but also to empower and support advocacy for gender equality. Ms D'Angelo said that in society, in institutions and in company boards, the world needs more women in decision-making positions. She also said women can be the driving force to push and lobby for real change; in particular, successful businesswomen—no matter at what stage and what time in their career—can be instrumental in instigating reform.
European Chamber Vice President and Shanghai Chapter Chair Bettina Schoen launched the Women in Business Report 2022. This was followed by breakaway groups of mentors and mentees discussing the key takeaways and how they benefitted from CIMI, for example, resilient leadership; building the right support; visibility/branding, among others.
Mentors for CIMI Cycle 4: