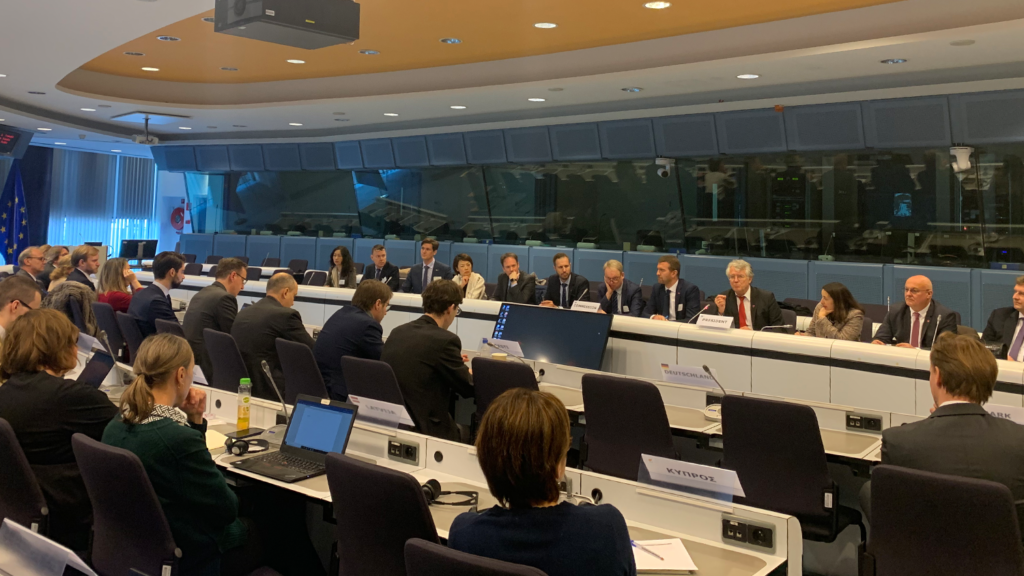 Advocacy highlights from the first in-person tour in three years
In the week of 9th January, a delegation of 20 European Chamber representatives led by President Jörg Wuttke travelled to Brussels for the Chamber's first in-person European Union (EU) Tour in three years. During this trip, the delegation held 48 meetings with EU government, industry association and think tank stakeholders, 25 of which were high-level. Carl Hayward, director of communications at the European Chamber and Beijing general manager, and Ester Cañada Amela, senior business manager for European Affairs, bring us the details.
---
What was our key messaging to EU stakeholders?
1. The question of how the EU should recalibrate its relationship with China is a hotly debated topic, and calls for disengagement are increasing
There are growing concerns that the EU has become too economically dependent on China, and an increasing number of voices are pushing for the bloc to diversify its trading relationships. This has been reinforced by Beijing's retreat from market-based reforms, with ideology trumping the economy, as epitomised by its zero-COVID strategy. European companies operating in China continue to face long-standing issues, such as the lack of a level playing field, market access restrictions and intellectual property (IP) infringements. Meanwhile, emerging challenges include a dislocation of supply chains due to COVID-19 and increasing geopolitical tensions; and allegations of human rights violations and forced labour practices. Companies are minimising their exposure through a variety of strategies, such as diversification of supply chains, localisation of production and re-examining how, or even if, they can continue to operate in the China market. This is not only to mitigate risk and meet global corporate pledges but also to ensure they comply with new and emerging EU legislation.
2. However, it is imperative we stay engaged – China is the world's second largest economy, and it keeps European companies profitable, innovative and globally competitive
China's market is far from fulfilling its potential for European companies, but the size of its economy means it simply cannot be ignored. While there is a need to rebalance certain areas in which the EU is dependent upon China—such as rare earths and pharmaceutical products—it is important to avoid a blanket response. China's economic leverage should not be blown out of proportion. Although it is currently the EU's second largest trading partner, Chinese imports are mostly non-essential, easily substitutable goods such as toys, everyday electronic goods and household appliances. European companies are also underinvested in China – the total investment stock is approximately euro (EUR) 170 billion, roughly the same amount that the EU invests into the United States every year. At the same time, global challenges like climate change and the digital transformation cannot be effectively tackled without China's involvement. Simply put, if the EU disengaged from China, it would be shooting itself in the foot, both economically and politically.
3. The question is then, how can we engage with Chinese stakeholders in a way that pre-empts leaks, vulnerabilities and dependencies, and doesn't compromise our values?
To be successful, companies require good intelligence, but this is being lost in China. One of the main casualties of decoupling, brought about by geopolitical tensions and COVID-19, has been the flow of accurate, reliable information between China operations and European headquarters (HQs). On-the-ground expertise is drying up with business executives leaving China in droves. The European Chamber estimates that the number of European nationals in China has halved in the last few years. This has led to an increasing divide, with HQs concerned that China operations are struggling to maintain a European identity and values. Meanwhile, government-to-government dialogues have also stalled.
4. The EU should adopt a more strategic approach to both competition and engagement
The European Chamber calls on its members and European policymakers to continue investing in intelligence and engaging in productive exchanges with China. For business, this means sending European executives to China and vice-versa to increase the bilateral flow of information and build both trust and expertise. In the case of European governments, this means investing in China-focussed personnel. It also means re-assessing existing EU-China dialogues, not only to ensure that high- and working-level interactions are regularly maintained, but also that they deliver concrete outcomes.
Who did we meet?
Throughout the EU Tour, delegates had the chance to discuss the key issues experienced by European companies in their respective industries with:
Representatives from the EU Commission, including:
Executive Vice-President for an Economy that Works for the People Valdis Dombrovskis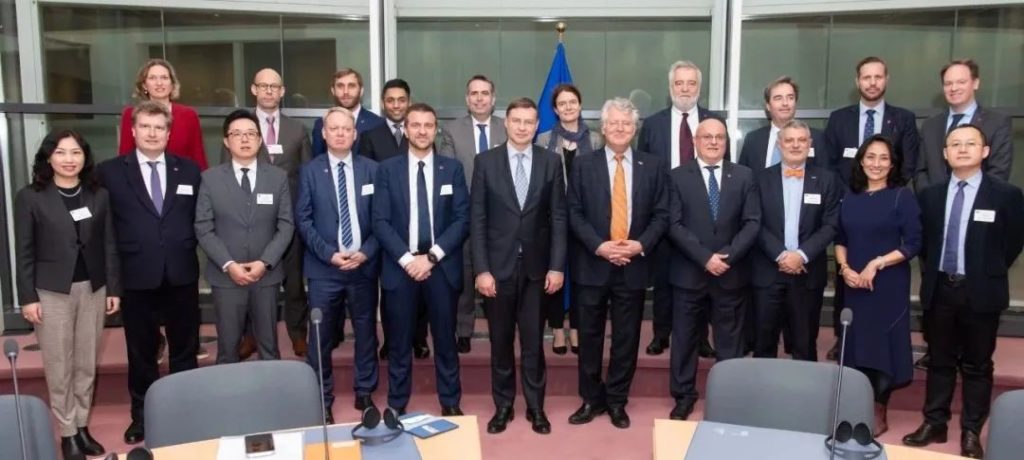 Director General for DG TRADE Sabine Weyand
Director General for DG GROW Kerstin Jorna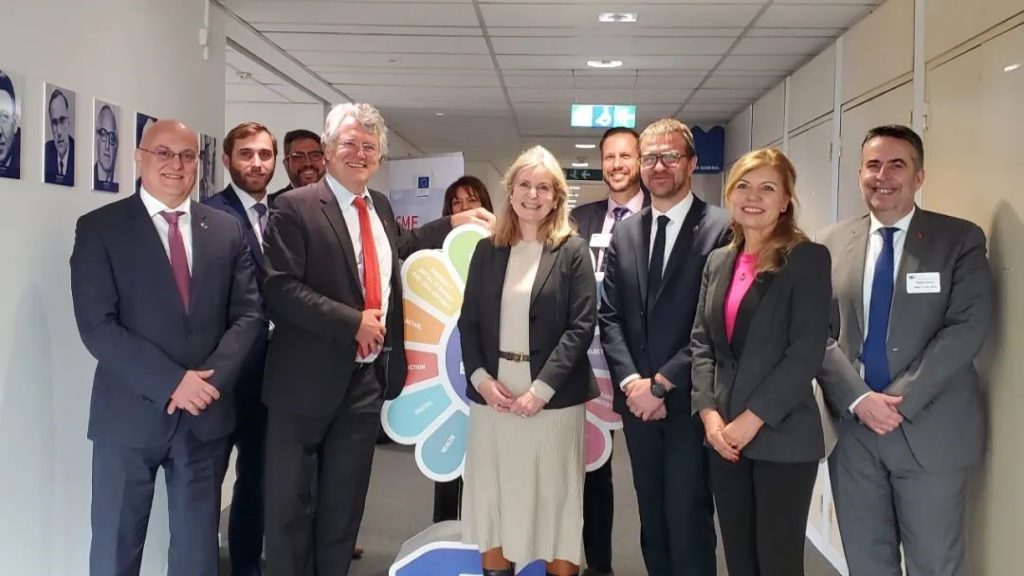 Director General for DG MOVE Henrik Hololei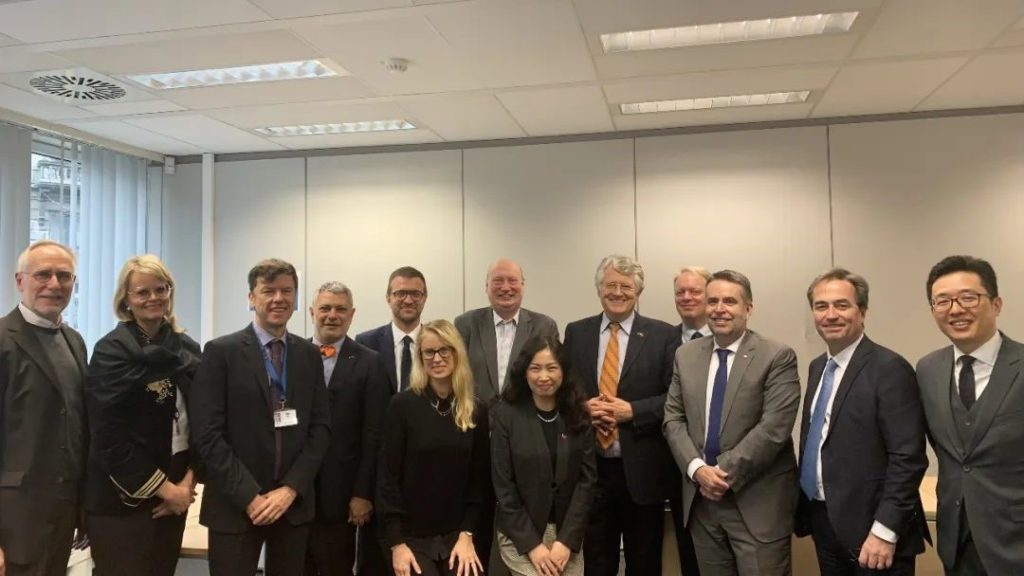 Director General for DG ENER Ditte Juul Joergensen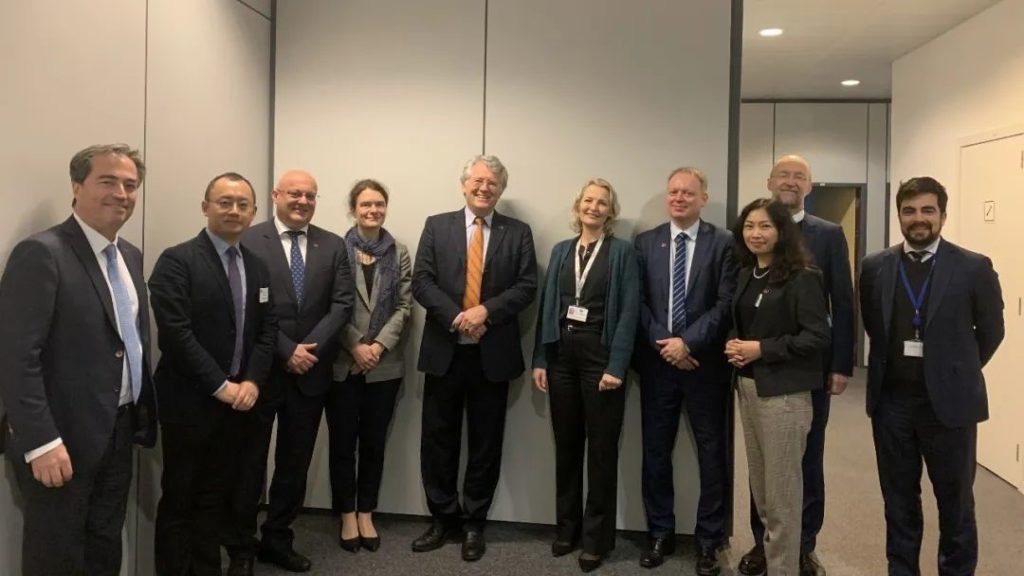 Director General for DG SANTE Sandra Gallina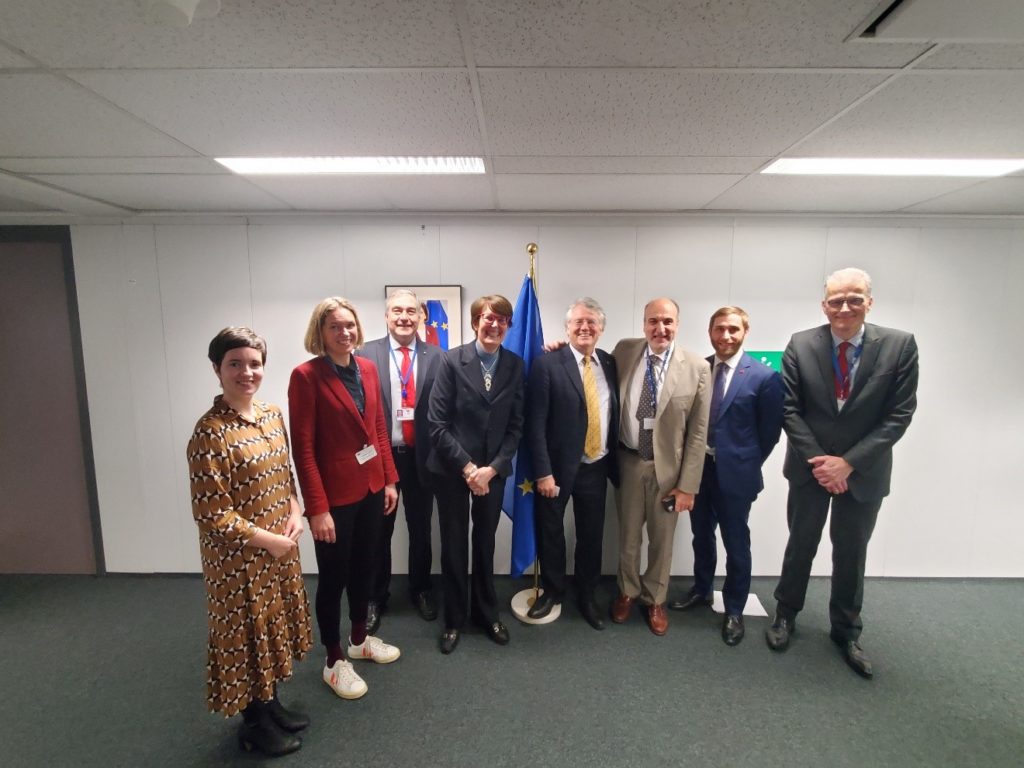 Director-General for DG AGRI Wolfgang Burtscher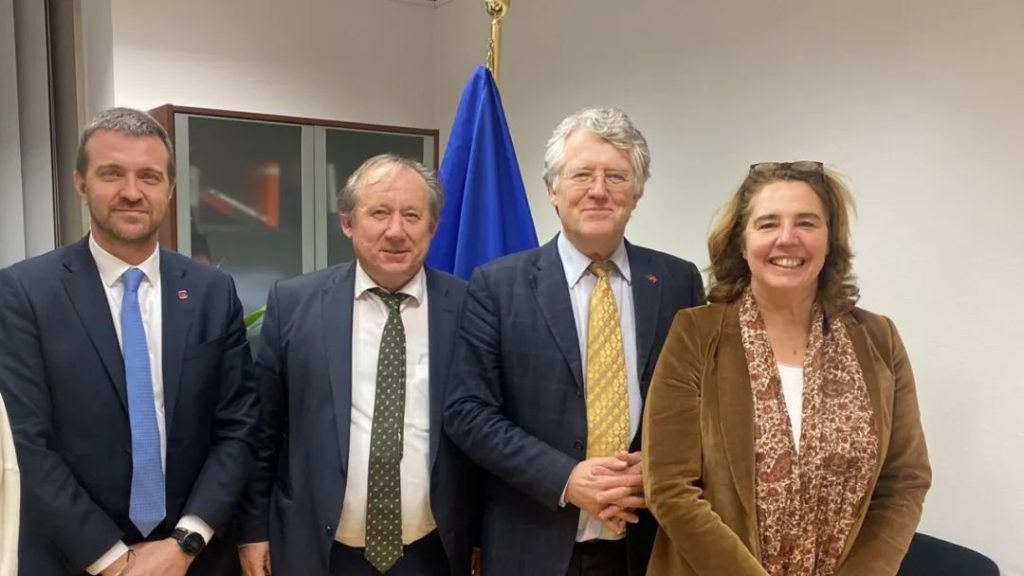 Camilo Villarino, head of Cabinet of High Representative/Vice-President for a Stronger Europe in the World Josep Borrell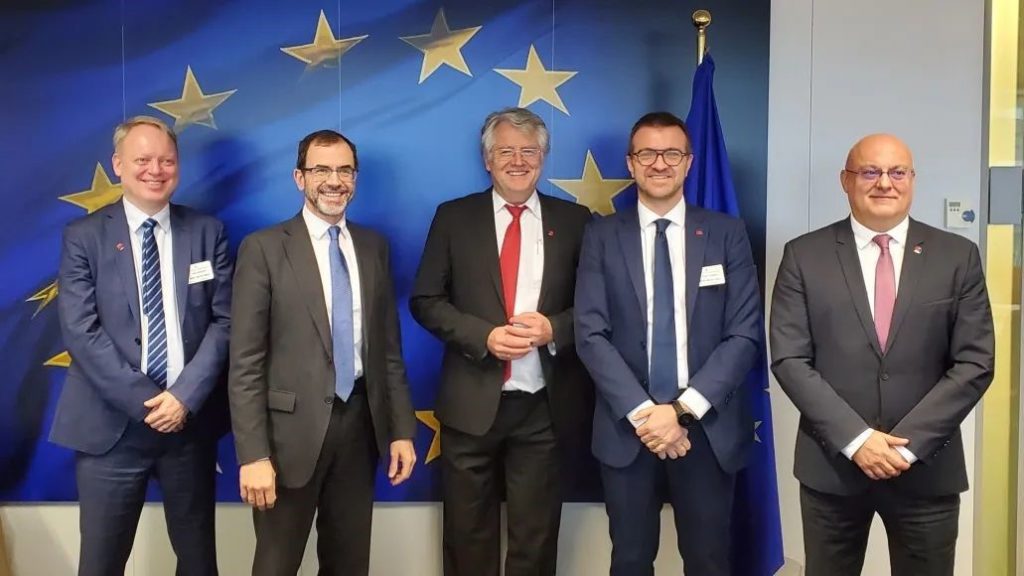 Stina Soewarta, head of Cabinet of Executive Vice-President for a Europe Fit for the Digital Age Margrethe Vestager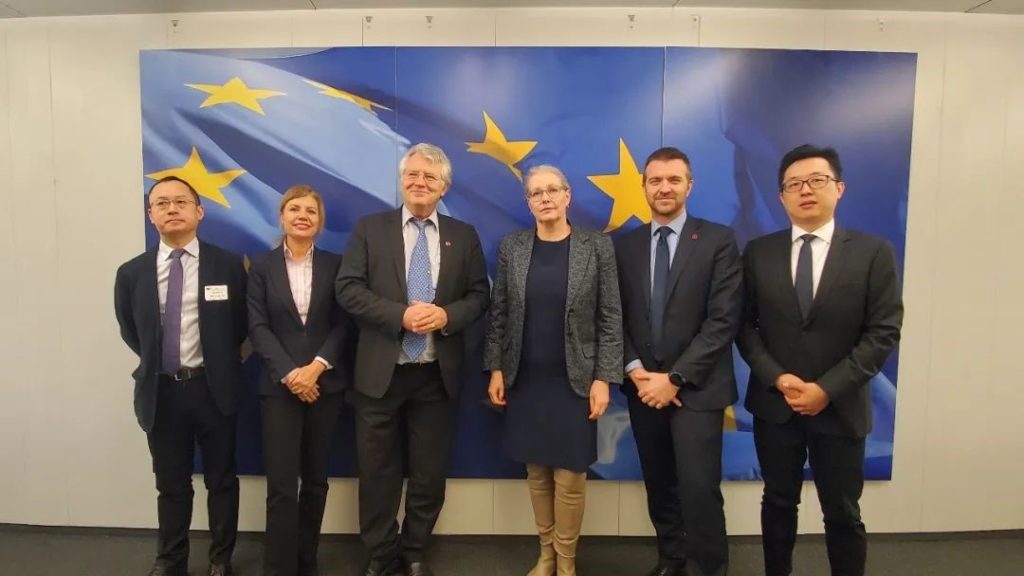 Simonas Satunas, head of Cabinet of Virginijus Sinkevičius, Commissioner for Environment, Oceans and Fisheries
Marco Buti, head of Cabinet of Paolo Gentiloni, Commissioner for Economy
Representatives from the European External Action Service, including Secretary General Stefano Sannino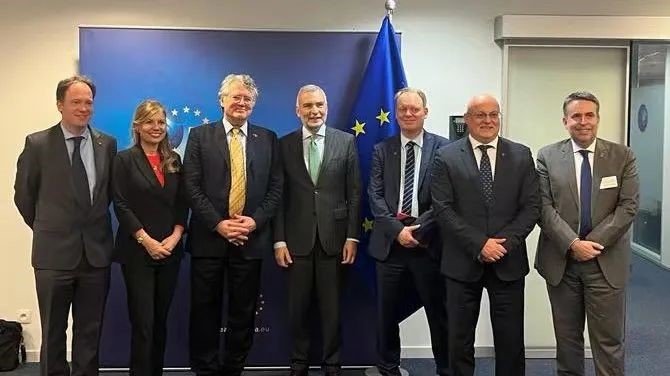 Representatives from the European Council, including Frederic Bernard, head of Cabinet of President Charles Michel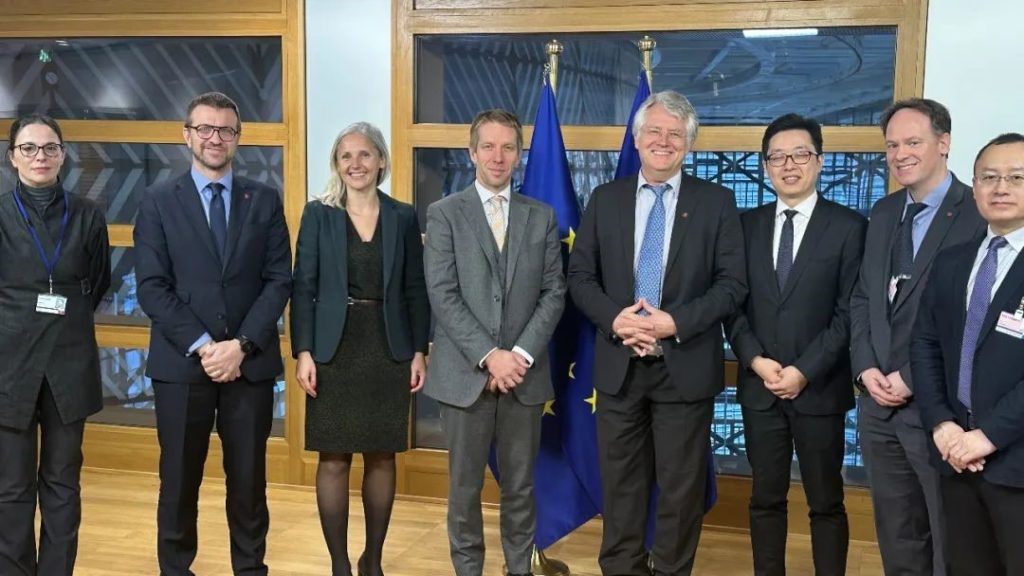 Representatives from the European Parliament, including:
Chair of the Group of the European People's Party Manfred Weber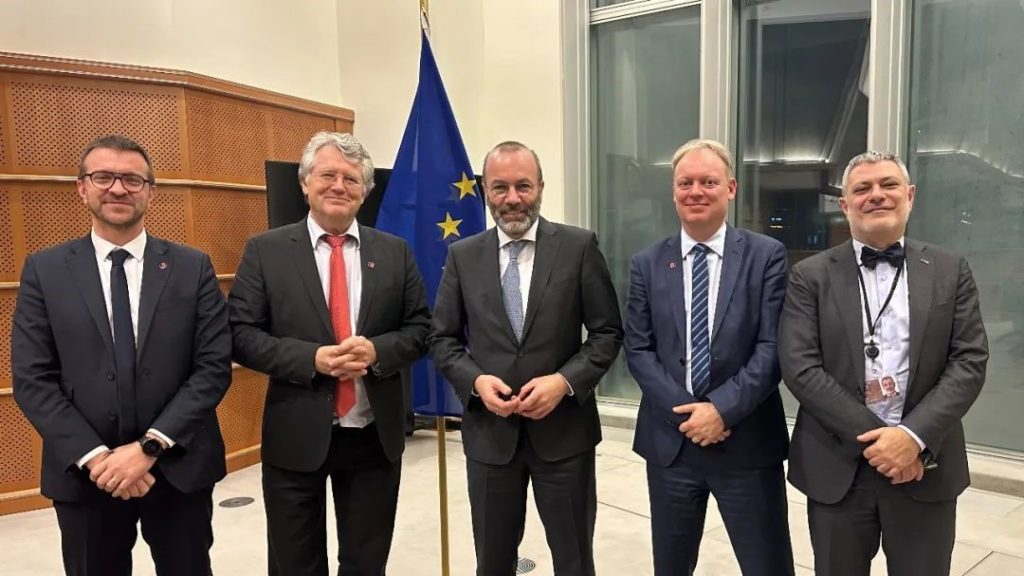 Chair of the Committee on International Trade (INTA) Bernd Lange
Chair of the Delegation for Relations with the People's Republic of China Reinhard Buetikofer and other Members of the European Parliament
Vice Chair of the INTA Committee Marie-Pierre Vedrenne
Member of the European Parliament Catharina Rinzema
H.E. Fu Cong, Chinese Ambassador to the EU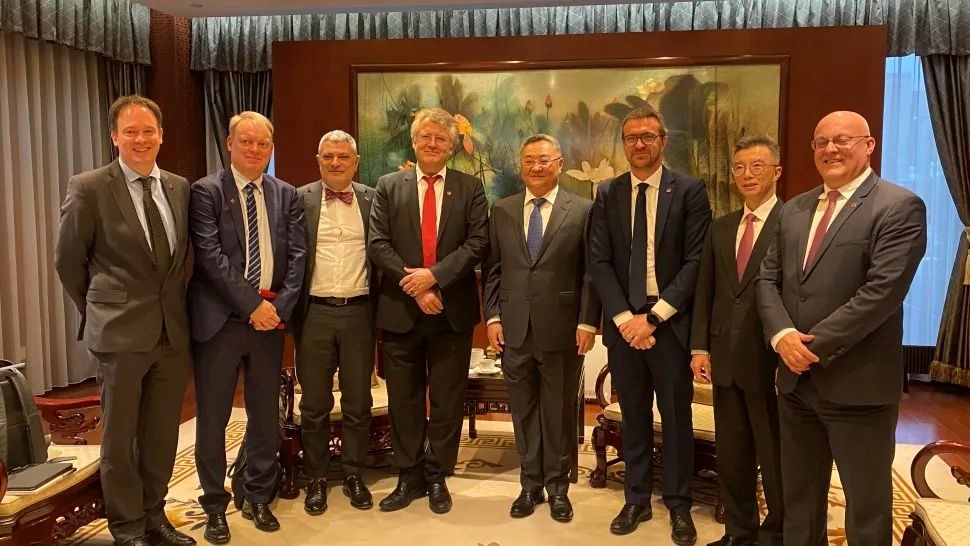 Representatives from think tanks, including the Mercator Institute for China Studies (MERICS); Bruegel; the European Policy Centre (EPC); the European Institute for East Asian Studies (EIAS); the European Centre for International Political Economy (ECIPE); the Egmont Institute; and Friends of Europe.
Representatives from industry associations, including BusinessEurope; the EU-China Business Association; the European Round Table for Industry; the Chinese Chamber of Commerce in the EU; the European Banking Federation; Spirits Europe; the International Special Dietary Foods Industries; DIGITALEUROPE; Wind Europe; the European Construction Industry Federation; and the European Association for Storage of Energy.
In addition to Brussels, a number European Chamber representatives also met with government, association and think tank stakeholders in Germany, France and Denmark in the weeks after the EU Tour.
What were the key take-aways from the Chamber's trip?
The European Chamber remains a key interlocutor for EU stakeholders with a heavy focus on China in their portfolio. Stakeholders with China interest were eager to reconnect with the Chamber, particularly after three years of the COVID-19 pandemic.
While China remains an important topic, other domestic and foreign policy priorities loomed large, including Ukraine war and US relation on the foreign policy front – particularly as progress with China is often simply too slow or not taking place.
Trust among EU policymakers towards the Chinese Government has been further eroded in the past three years due to COVID, the lack of visits, the war in Ukraine and Chinese coercive actions towards member states.
There is a general agreement among EU stakeholders in terms of positioning on bottom line issues (Ukraine, human rights, the need to address dependencies and to diversify). At the same time, nuances exist not only between EU institutions like the Commission, the Parliament and Member States but also within individual institutions. Nonetheless, a number of EU stakeholders expressed that—given the importance of China not only as a market but also as a global player without which challenges like climate change cannot be tackled—engagement in specific areas is still on the table.
Taiwan was very much in the minds of EU policymakers—particularly after the invasion of Ukraine—and there while there are calls from Ministers of the European Parliament and from Member States to strengthen engagement, the European Chamber expressed the importance of not crossing red lines such as the One China Policy.
China and the US are more intertwined than ever before in the minds of EU stakeholders. There is a feeling in Brussels that the EU is caught between giants and still trying to find a balance. There is quite some interest from EU stakeholders on how US controls affect China's ability to catch up technologically, and the impact of the IRA on EU competitiveness.
From the Chamber's interactions with associations, it is apparent that there is still strong industry interest in engaging with China.