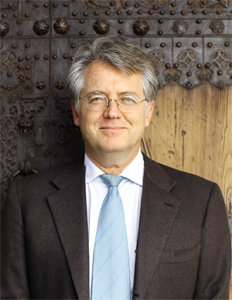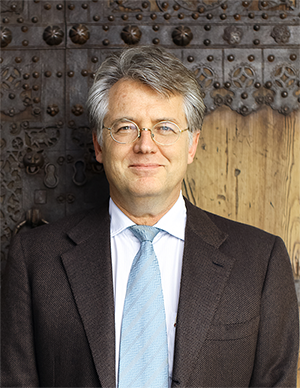 As I mark my 40th year since first arriving in China, I am once again honoured to be entrusted by you to take the reins of the presidency of the European Union Chamber of Commerce in China. Throughout my many years as both a business leader and my terms as Chamber president, I have witnessed our member companies tackling challenges while grasping the bountiful prospects that China affords to the savvy and willing.
As Jamie Dimon, CEO of JPMorgan Chase, put it, "the United States' (US) gross domestic product (GDP) per capita in 2019 was US dollar (USD) 65,000 while China's was USD 10,000. Even if the US does a rather poor job at managing the economy (growing at two per cent annually), US GDP per capita in 20 years will reach USD 85,000. Meanwhile, if China continuously does a good job managing their economy, GDP per capita in 2040 would still be under USD 35,000, though this will represent 30 per cent of global growth over that period."[1] Considering these numbers, we cannot afford to pick sides between these two key markets. Decoupling from China is not an option for our members, and competing for market share here will be critical to compete with its national champions in third markets and in Europe itself – if we are not at the table, we will be on the menu.
Challenges present themselves in what the Chamber has labelled a 'one economy-two systems' model – rendering one part of China's economy open to foreign investment and with a level playing field while the other half remains closed and dominated by hand-picked national champions. In addition, public opinion on China in Europe is at an all-time low since the PEW Research Center began polling on this topic more than a decade ago, which gives our democratically elected leaders in the European Union (EU) little political space to engage with Beijing.[2] The perception of European countries in China also turned negative over that period as well, and our companies are now at risk of getting caught in the grind.
We urge European companies to evaluate how this challenging landscape will affect them and find a way to efficiently navigate it. Rather than living in denial or only reacting to political outbursts, our members should proactively develop concrete roadmaps detailing how they can stick to the fundamentals of operating in China while staying true to their corporate values. This is, after all, our licence to do business.
To this end, I plan to focus on six key areas during my next term as president:
Continue to strengthen public as well as informal communications with authorities, the Party and Chinese think tanks.
Continue to launch thematic publications that will steer discussions, for example, on the environment (COP26), cyber-related issues and standards.
Maintain our recovered media profile to shape the public debate and bring a sense of realism to Chinese and foreign stakeholders in times of nationalism and miscalculation.
Deepen coordination on advocacy with the American Chamber, EU member state chambers and other like-minded partners.
Continue to build up a strong relationship with the European Commission and the European Parliament.
Provide strong engagement opportunities for each of our seven chapters by strengthening their communication toolbox and bolstering local chapter media profiles.
I believe that these six priorities can guide us over the coming two years. Fortunately, we have a strong team to put the rubber on the road; our executive committee has the energy and experience to lead, and our working groups have proven business leaders and deep expertise to voice our members' concerns and recommendations and to deliver results. Together, we are the unique voice of European business in China.

---
[1] Full text of Jamie Dimon's Chairman and CEO Letter to Shareholders, JP Morgan Chase & Co Annual Report 2020, 7th April 2021, viewed 24th May 2021, <https://reports.jpmorganchase.com/investor-relations/2020/ar-ceo-letters.htm#>
[2] Unfavourable Views of China Reach Historic Highs in Many Countries, PEW Research Center, 6th October 2020, viewed 24th May 2021, https://www.pewresearch.org/global/2020/10/06/unfavorable-views-of-china-reach-historic-highs-in-many-countries/