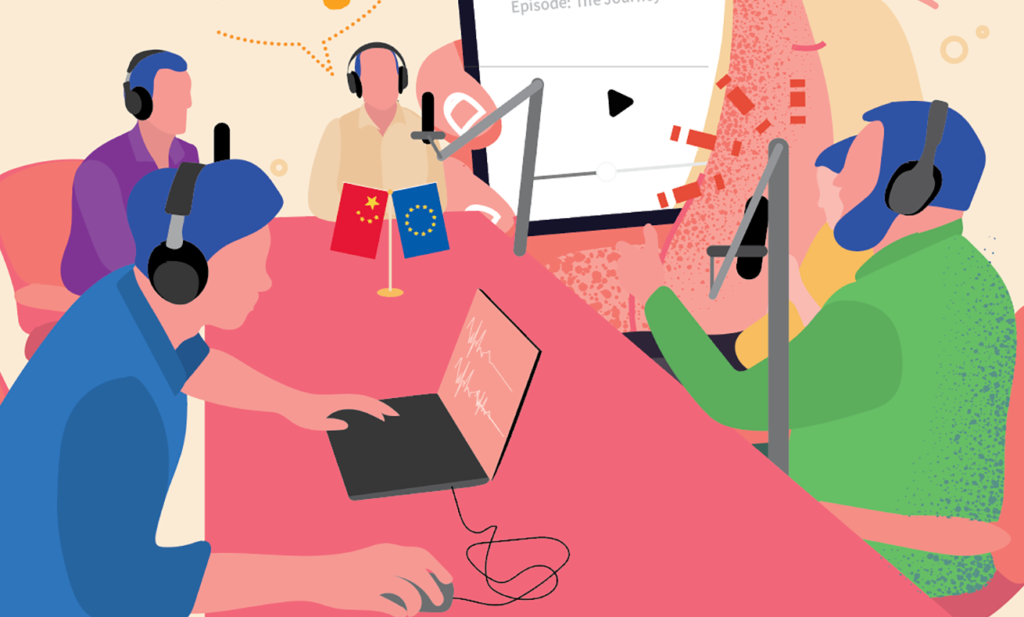 European Chamber Podcast
In order to provide valuable content to members while they are on-the-go, the European Chamber added podcasts to our current multimedia portfolio in September 2020. The official podcast China Dispatches aims to share personal insights from European business leaders and experts, open discussions about China on current events, policy updates and the experiences of those doing business across the country. The podcast is available on Ximalaya and Apple Podcast, or you can visit and bookmark our own special podcast website: podcast.europeanchamber.com.cn.
The inaugural episode 'The Journey Home' was released on 8th September, which featured Chamber insiders—Vice President Massimo Bagnasco, and staff members Carl Hayward, Jacob Gunter and Tom Groot Haar—discussing the ever-shifting policy landscape and the challenges they faced when trying to return to China during the COVID-19 pandemic. On the agenda: recent policy updates, enduring uncertainty while stuck abroad, navigating the return-visa labyrinth, and tips for surviving and thriving during quarantine.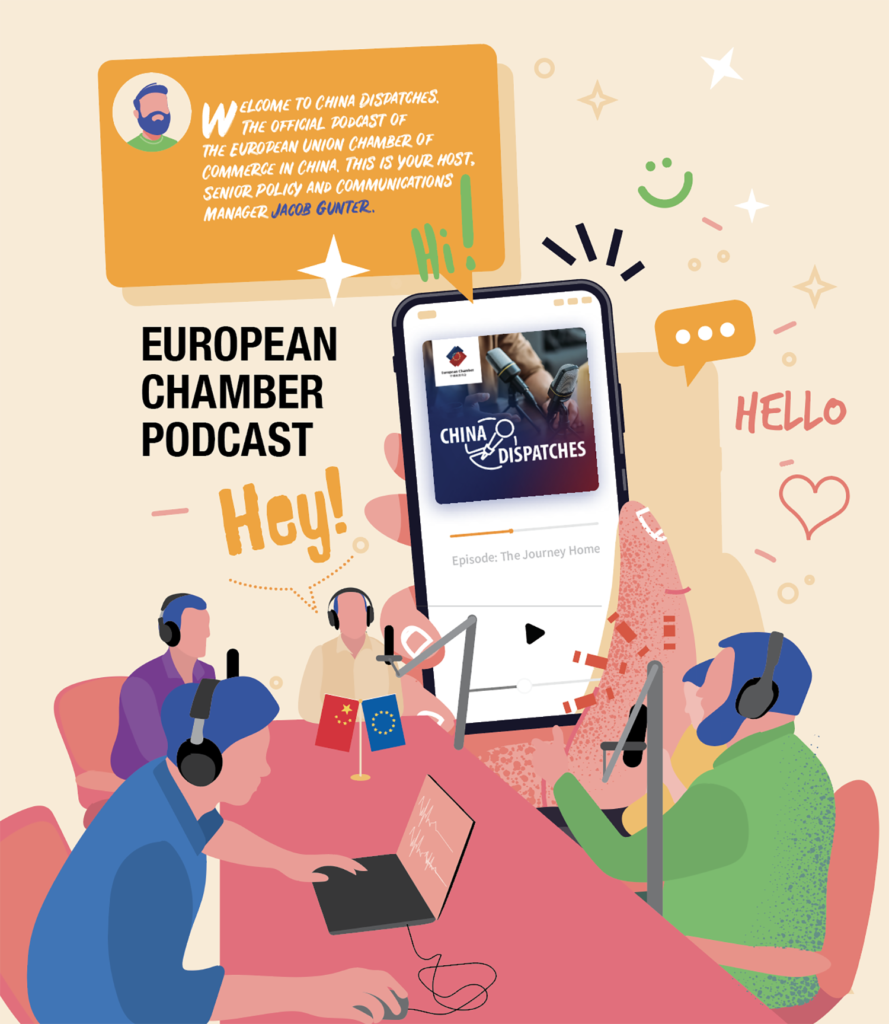 The second episode 'Breaking the Glass Ceiling' was released on 23rd September. A mentor-mentee pairing from the European Chamber's Cross-industry Mentorship Initiative (CIMI)— Jörg Wuttke, vice president and chief representative of BASF China and president of European Chamber, and Gloria Zhou, head of Strategy and Business Portfolio at BP China—shared their mentoring experience and how CIMI is different from in-house mentor programmes. Guest speaker Sarah Wagner, project manager at GIZ, moderated the discussion. The European Chamber launched the CIMI at the end of 2019, with a focus on improving female representation at senior management and board level in China.
The third episode 'Straight Talk' focusses on our European Business in China Position Paper and EU-China Comprehensive Agreement on Investment will be available from 6th October.
In the fourth episode, 'The Policy "Bible"' we sit down with Chamber President Wuttke to look at the recently released European Business in China Position Paper 2020/2021 – the Chamber's annual flagship report.
Future episodes will focus on a variety of topics such as Cybersecurity in China, the Shanghai Position Paper, a review of annus horribilis 2020, and the European Chamber's decoupling report. Episodes will be released every two to four weeks.
---
If your company would like to cooperate with us to tell your story, or sponsor us by broadcasting advertisements in an episode, please feel free to contact Ms Queenie Cheng at qcheng@europeanchamber.com.cn.