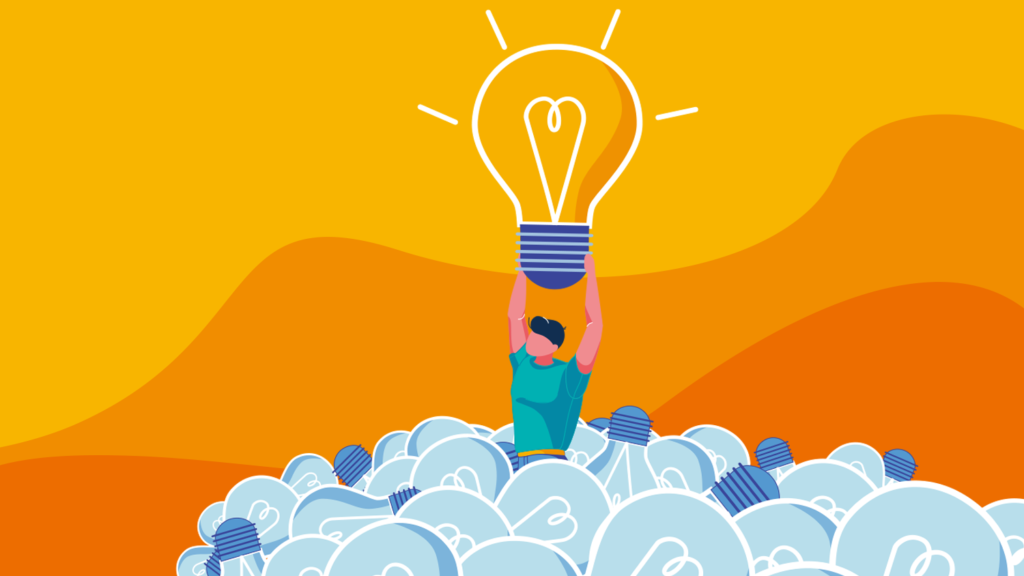 How can it help promote carbon neutrality?
China released 11.5 billion metric tonnes of carbon emissions in 2019 alone, 40 per cent of which was from power generation and another 29 per cent from industry. Reducing carbon emissions is vital to ensure the country's sustainable economic and social development.[1] Therefore, when Chinese President Xi Jinping announced at the United Nations General Assembly in 2020 that "China will strive to peak its carbon dioxide emissions by 2030 and achieve carbon neutrality by 2060", it showed that China was aware of the importance of the issue. However, carbon neutrality and sustainable development can only be achieved through innovation in science and technology, green and low-carbon development, and a revolution in energy. In this article Xiaojun Xu and Peter Li of Jiaquan IP Law examine how intellectual property (IP) protection, as an industrial weapon, could help promote the green industrial revolution.
---
Patent mapping for green industry
Although power generation and industry are the major sources of China's emissions, almost all sectors consume energies and emit carbon dioxide (CO2). Table 1 lists the 2019 CO2 emissions of 10 of China's major industries, showing how various types contribute to the total amount.[2]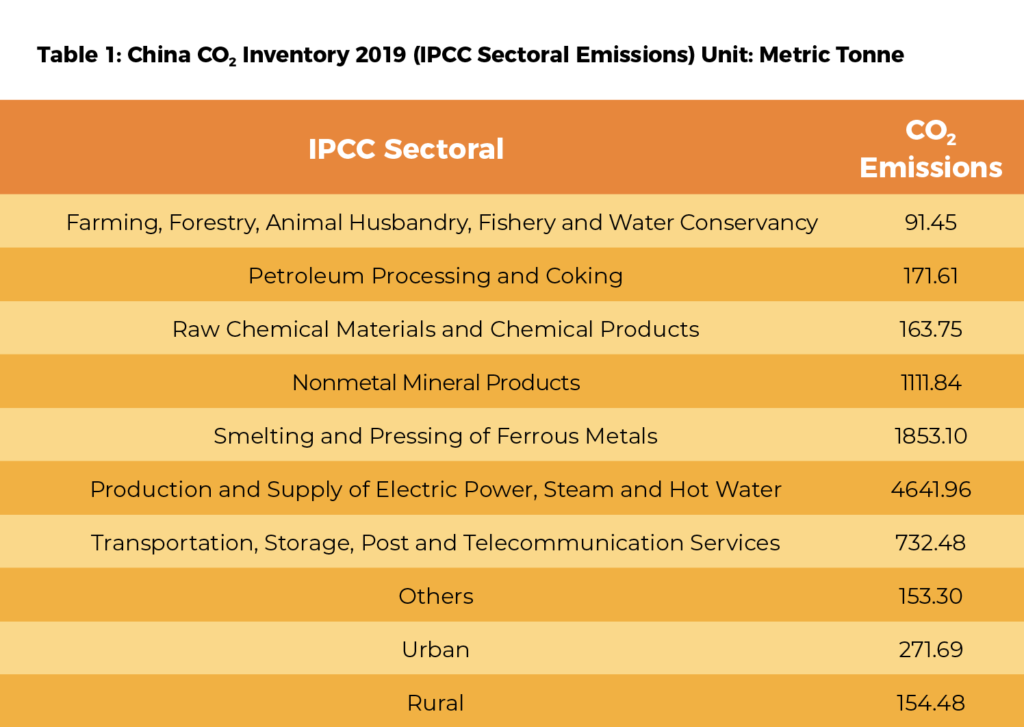 Therefore, in order to conserve energy and reduce emissions, technological innovation needs to take place across all industries. If this happens successfully, it will result in a vast amount of projects and initiatives tackling the issues from all angles, which will make it difficult to track and capitalise on the solutions most suitable for individual circumstances.
Patent mapping can collect, analyse and visualise considerable amounts of data on individual industries. It can provide patent analytics information, match the innovation demand of an industry with its innovation capabilities, provide scientific and technological information for research and development, and set the direction for future energy conservation and emission reduction strategies. Patent mapping can also play an important role in the development of green industry by guiding and supporting independent, controllable and scientific advancements.
Fostering high-value patents and promoting green technology innovation
Efforts should be made to develop and foster high-value patents for key innovations in low-carbon technologies in different sectors. The market value of these patent assets can be raised by subsequent operations, including licensing, transferring, trading and pledging for financing. These practices will ensure the commercial value of high-value patents, and thereby accelerate the development and growth of green industries.
To promote low-carbon green industrial technological innovation, it is important to cultivate high-value patents that can lead avenues of development. High-value patents are the key driving forces of industrial development and enterprises' core competitiveness. Invention patents in strategic emerging industries have been clearly defined as high-value patents in China.[3] Of the top seven strategic emerging industries, energy conservation and environmental protection, new energy, new materials, and new energy vehicles are closely related to carbon neutrality.[4] Therefore, cultivating high-value patents and promoting technological innovation in low-carbon green industries will be of great significance in realising carbon neutrality.
Improving the system for technology transfer and patent commercialisation
Achieving carbon neutrality requires innovation across multiple industrial sectors, as well as the participation of an extremely large number of enterprises. Patent commercialisation can be improved by enhancing university-industry collaboration, establishing IP trading platforms and organising events that will facilitate the creation of partnerships. These strategies could be adopted by clusters in different industries, with cluster development accelerating green technologies exchanges and boosting growth potential.
Providing green finance services and introducing funds for green development
Financial institutions are generally enthusiastic about developing 'green finance'.[5] According to the People's Bank of China, in pre-pandemic times at the end of 2018, the green credit balance of China's banking institutions was Chinese yuan (CNY) 8.23 trillion (United States dollars (USD) 1.24 trillion), a year-on-year increase of 16 per cent; with an annual increase of CNY 1.13 trillion (USD 0.17 trillion), accounting for 14.2 per cent increase in loans to enterprises and other units during the same period. Financing and refinancing by green enterprises reached a total of CNY 22.42 billion (USD 3.38 billion), but the percentage of green finance related to IP and carbon neutrality was still very low.[6]
Despite this enthusiasm among the financial stakeholders, it was not until August 2021 that the first carbon-neutral IP-pledged innovation and entrepreneurship bond was successfully issued in China, with the funds raised on 20 green patents.[7] According to reports, 70 per cent of the funds were used for a steel carbon neutrality project that utilises waste heat for high-quality steel production, which cut the operating company's CO2 emissions by 81,200 tonnes and standard coal use by 34,200 tonnes a year.
Pledging green IP rights for financing and using the funds raised to decarbonise will especially benefit manufacturing enterprises that have more advanced technologies and technological innovations. Such enterprises will be able to explore green and low-carbon development and promote the reduction of carbon emissions.
China's deadline to peak carbon emission is fast-approaching. Over the next eight years, IP practitioners should dedicate themselves to promoting the alignment of IP protection with the goal of carbon neutrality, exploring the best approaches to low-carbon development, and protecting the plant's beautiful clear waters and green mountains.
---
Founded in 1988, Jiaquan has gradually developed from a patent legal service provider into a full-service IP law firm specialising in broader fields of IP filing, prosecution and transaction. Our many years of practice has given us in-depth understanding of the enforceability of patent rights, while our rich experience in patent enforcement guides us through patent claim drafting. Over the span of 30 years, the firm has expanded to a total of 11 offices in Changsha and Guangdong, staffed with a team of over 800 professionals covering all technical backgrounds. We have worked with business partners in over 100 countries and regions. We tailor specialised IP strategies to suit our clients' unique needs and have a solid track record of thousands of successful cases.

---
[1] Sumec: Opportunities arising from 'carbon neutrality'-driven industrial development is expected to promote further development of the photovoltaic industry, jrj.com, 11th March 2021, viewed 19th May 2022, <https://baijiahao.baidu.com/s?id=1693906156219901167&wfr=spider&for=pc>
[2] For the full list, please see: China CO2 Inventory 1997-2019 (IPCC Sectoral Emissions), CEAD, <https://www.ceads.net/user/index.php?id=284&lang=en>
[3] Address by Ge Shu, Director General of the State Intellectual Property Office at the 2nd Quarterly Press Conference in 2021, State Council Information Office, <http://www.scio.gov.cn/xwfbh/gbwxwfbh/xwfbh/zscqj/Document/1703127/1703127.htm>
[4] The top-seven strategic emerging industries are: energy conservation and environmental protection, a new generation of information technology, biology, high-end equipment manufacturing, new energy, new materials, and new energy vehicles. See: <http://www.gov.cn/zhengce/content/2010-10/18/content_1274.htm>
[5] Green finance refers to economic activities supporting environmental improvement, response to climate change, resources conservation and efficient utilisation. It includes financial services such as investment and financing for projects, project operation and risk management for sectors including environmental protection, energy conservation, clean energy, green traffic and green building. See: Guidelines for establishing the green financials system, China Daily, 4th September 2016, viewed 19th May 2022, <https://www.chinadaily.com.cn/business/2016hangzhoug20/2016-09/04/content_26692931.htm>
[6] Report of Green Finance Development in China (2018), People's Bank of China, <http://www.gov.cn/xinwen/2019-11/20/5453843/files/b61d608674b04494b3ae1aef76dd7b13.pdf>
[7] 20 patents in exchange for CNY 72 million of funds: Jin Tong Ling successfully issued the first carbon neutral intellectual property-pledged innovation and entrepreneurship bond in China, ntjoy.com, 19th August 2021, viewed 19th May 2022, <https://www.ntjoy.com/html/tuijian/2021/0819/296506.shtml>