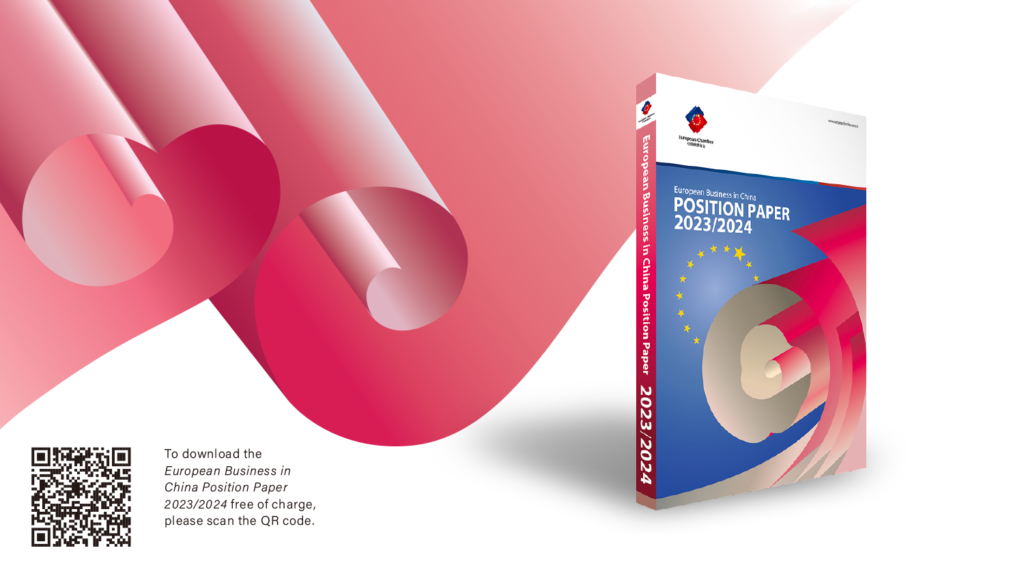 Regaining momentum – how to restore business confidence
After abruptly abandoning its 'zero-COVID' approach to the pandemic in late 2022, China reopened its borders on 8th January 2023. This decision was a welcome surprise, as pandemic control measures were one of the main reasons European companies had had an extraordinarily difficult year in 2022, and the removal of the restrictions gave rise to a belief that a swift economic rebound would follow.
While economic indicators at the beginning of 2023 showed momentum was gathering, as the year progressed, China's recovery began to wane, with many areas of the economy not performing as expected.
Meanwhile, once attracting foreign investment became a clear policy priority at the beginning of 2023, Chinese interlocutors at all levels of government ramped up engagement with foreign business representatives in a bid to introduce their respective regions as viable investment destinations. This renewed engagement was welcomed by the European business community in China, and raised expectations that foreign companies would rush back to the Chinese table now that the country had re-opened its doors with a bang. However, despite the warm reception and the apparent attentiveness towards the challenges of businesses, the appetite for investment was not there once business leaders realised they were being served the same old menu.
In order to whet the appetites of foreign investors and boost its economic recovery, China should listen to businesses' concerns and address a host of structural issues that are hindering its economic rebound.
In segments of China's economy that have continued to open and become better regulated, European companies have increased their investments. This goes to show that when Chinese policymakers follow up on pledges to improve conditions for foreign businesses, it gives a visible boost to investor confidence. At the same time, it is important to instigate meaningful government-industry communication before new policies are introduced to ensure they are practical and effective, as inconsistencies and ambiguity over certain requirements can pose market barriers.
An important part of the shift towards sustainable economic growth is finding ways to increase productivity. This could be difficult for China, given its growing emphasis on increasing self-reliance and, in some cases, developing self-sufficiency. A key part of boosting confidence in the private sector, especially among foreign-invested enterprises, will be navigating a path that allows for the development of common-sense policies aimed at proportionately increasing self-reliance in areas that are truly related to national security, while avoiding a blanket approach aimed at achieving self-sufficiency. Some European companies have reported having already been pushed to increasingly localise their China operations and separate them from the rest of the world. However, this is an expensive and highly inefficient solution that still carries risk, and will hinder China's economic recovery and continued development.
Meanwhile, the politicisation of business, and ambiguous laws and regulations, make it increasingly difficult for companies operating in China to carry out due diligence and meet compliance requirements, which further increases their risks. The most recent examples of such ambiguity can be found in China's amended Anti-espionage Law and new Foreign Relations Law. While the two laws contain references to the broader concept of 'national security', neither provide guidelines on what constitutes a national secret, raising the likelihood of both inconsistent implementation and compliance issues for businesses.
Another concern for businesses is the narrowing space for discussion on economic trends and policies, which prevents relevant experts and industry players from providing input that can improve China's business environment. This trend coincides with increasing restrictions on access to economic and business data, especially for foreign enterprises, so that they in turn find it more and more difficult to make well-informed investment decisions. This only works to increase the attractiveness of other markets that can offer more clarity.
Messaging from the Communist Party's 20th Party Congress, held in October 2022, suggests that in the face of growing external risks, the country will further increase its focus on national security. This seems to contradict China's expressed intent of promoting foreign investment, and makes European companies increasingly wonder what kind of relationship China wants to have with foreign enterprises.
Over the course of the 2023 summer period, Chinese policymakers gave several signals that they would take steps to advance the development of private businesses and promote private as well as foreign investment.[1] A definitive answer to foreign businesses' question about the relationship China envisages to have with them would be the urgent implementation of policies intended to improve the business environment.
Some momentum for China' s economic recovery could be regained by providing policy support for the demand rather than the supply side. This is particularly important given that supply-side policies have been a contributor to the significant trade imbalances China has accumulated with both the European Union (EU) and the United States (US). There is a danger that, if not addressed, these policies may lead to reactions by overseas governments – the growing trade imbalance and the lack of reciprocal market access are often cited by European politicians as key grievances and reasons for dissatisfaction with the current EU-China relationship.
In addition, as the impact of climate change becomes ever more apparent, an area in which China could especially benefit from the expertise and contribution of European companies is its transition to green energy, as many have made globally binding pledges to achieve decarbonisation well ahead of China's timeline for its national targets. However, they face barriers in accessing green electricity and other aspects that could prevent them from both meeting their corporate pledges and contributing fully to China's decarbonisation goals.
The European Chamber's Position Paper 2023/2024 contains 1,058 constructive recommendations for the Chinese Government that can serve as a blueprint for attracting and retaining foreign investment in China, while also addressing many of the structural issues that are hindering the country's pivot to sustainable, high-quality economic development.

---
[1] An especially important document for foreign businesses was the Opinions of the State Council on Further Optimising the Foreign Investment Environment and Increasing Efforts to Attract Foreign Investment (Opinions) issued by the State Council in August 2023. The 24 points listed in the Opinions resonate with the foreign business community, as—if implemented in a timely, coordinated and consistent manner—they would go a long way to improving business confidence.