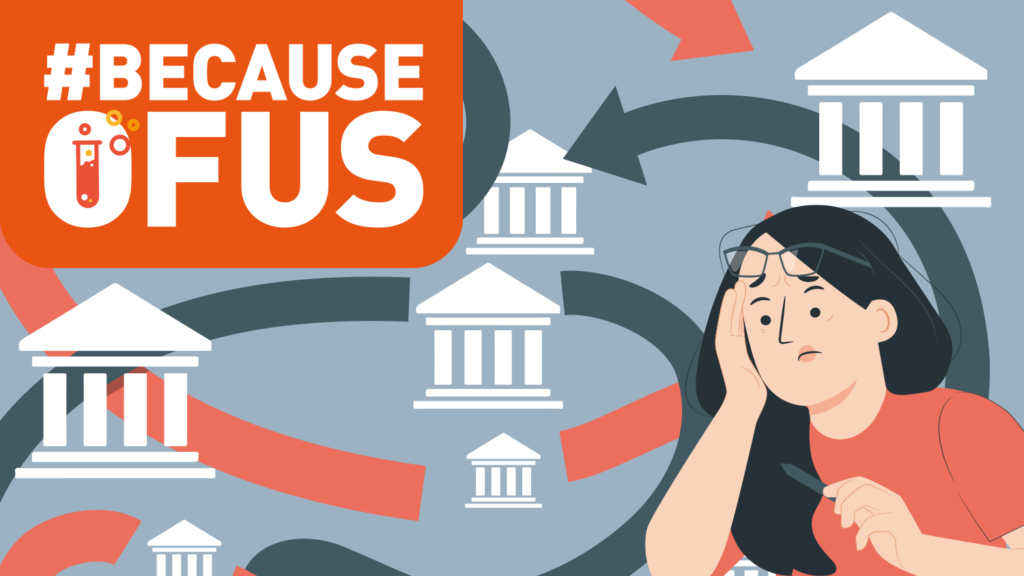 As the independent voice of European business in China since 2000, the European Chamber actively participates in China's legislative process and our advocacy activities are widely recognised by the Chinese authorities.
We launched our #becauseofus campaign in 2019 to show our gratitude for the joint advocacy efforts of all stakeholders: governments, think tanks, member companies and our own working group and desk managers. In EURObiz in 2023, we will present some examples of our successful advocacy work. In this edition, we look at how the European Chamber encouraged China to protect pharmaceutical IP in drug procurement.
---
Background
The protection and enforcement of intellectual property (IP) rights at all stages of the pharmaceutical life cycle—from research and development, commercialisation and market access to procurement—is critical for protecting and incentivising pharmaceutical innovation, and bringing new medicines to patients and society.
In the 2022 #BecauseofUs series, we explained China's introduction of patent term extension and patent linkage mechanisms in June 2021, and how they can protect pharmaceutical IP during the regulatory process.
However, during China's drug procurement process, patent infringement of originator drugs (those that are newly developed and subsequently patented) still exists. And when infringement occurs, the patentee lacks a fast channel to defend their rights and quickly end violations.
In recent years, members of the European Chamber's Pharmaceutical Working Group have noted that a number of generic drugs have been approved in China while the patent of the compound of the originator drug was still under protection. Some of the approved generic drugs went on to be listed in the provincial drug-bidding platform, had sales activities carried out, and were submitted for national reimbursement drug list (NRDL) inclusion, all of which are clear patent-infringing actions.
The process of stopping patent infringement involves multiple government agencies, including the National Healthcare Security Administration (NHSA), which oversees drug procurement and market access, and the China National Intellectual Property Administration (CNIPA), which oversees IP matters. As there is a lack of coordination between departments, companies facing infringement have to go through a lengthy and difficult process when trying to defend their rights.
The absence of a fast and coordinated channel to end infringement could lead to serious damage of the legitimate rights of multinational innovator drug companies, and subsequently lower their investment confidence in China.
Advocacy actions
The European Chamber Pharmaceutical Working Group has been advocating on this issue since 2020—following the introduction of the volume-based procurement system in 2018/2019—calling for coordinated measures of IP protection during China's drug procurement process.
In December 2020, the working group sent an advocacy letter to the NHSA outlining its concerns over IP protection. In February 2021, a response letter from the NHSA on their work mechanism was received. On 26th August 2021, Pharmaceutical Working Group representatives met with the NHSA to discuss this matter. The NHSA then communicated about the issue with the CNIPA, and provided feedback to the working group. In mid-2022, the working group submitted briefing notes and recommendations to the CNIPA on enhancing cross-departmental IP protection mechanism.
Throughout the course of advocacy on this issue, the European Chamber Pharmaceutical Working Group regularly communicated with the Chinese authorities, and highly appreciates the timely responses and feedback received.
This issue was also addressed in the European Business in China Position Paper 2021/2022 and 2022/2023 editions.
Advocacy Success
On 30th December 2022, the NHSA and the CNIPA jointly issued the Opinions on Strengthening the Protection of Intellectual Property in the Field of Centralised Drug Procurement, introducing a coordinated IP protection framework for the drug procurement process, including drug listing on provincial tendering platforms and volume-based procurement. This measure allows drug procurement agencies to remove, exclude or cancel the bidding eligibility of infringing products.
This is an important step towards a pro-innovation business environment for all players in the pharmaceutical industry.
Originator drug companies are greatly encouraged by the new measure, and now anticipate good cross-ministry and cross-department collaboration to ensure its smooth implementation by both central and local authorities.
Looking forward
For the next steps, the working group calls on China to:
Implement, at both central and local levels, the new measure for strengthening IP protection during China's drug procurement process.
Continually optimise the measure during its implementation.
Recognise, moving forward, applications for NRDL inclusion by a patent-infringing generic as an infringement activity, and adopt a similar coordinated IP protection mechanism for NRDL inclusion.