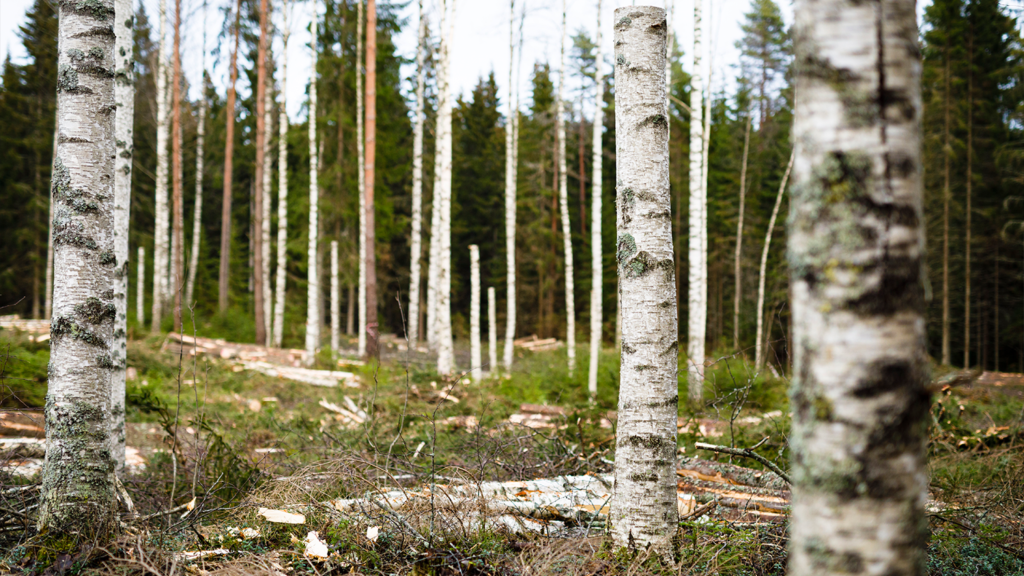 Its role in safeguarding biodiversity
The European Union's (EU's) Biodiversity Strategy and its Proposal for a Regulation on Nature Restoration will set rules relating to the use of forests, in support of the EU Green Deal as well as to enhance the bloc's raw material self-sufficiency. New forest management practices and innovations, such as the concept of regenerative forestry, will have to take these measures into account. Regenerative forestry is vital to promote biodiversity in northern European forests. More broadly, it can also assist in climate change adaptation and safeguarding wood production. But, as Metsä Group explains, while regenerative forestry is aligned with the objectives of the Nature Restoration Regulation, the latter is not without its challenges
---
The need for a holistic and cost-efficient approach
The goals of the proposed Nature Restoration Regulation align with the concept of regenerative forestry by aiming to ensure that forest ecosystems are well managed. Regenerative forestry combines sustainable wood production, biodiversity protection, combatting deforestation and preserving water quality, on top of the other multiple uses of forests. However, restoration measures must take into account all aspects of a forest's use—ecological, economic and social—while setting restoration targets that are evaluated against the realities of broader concerns, such as the availability of sufficient renewable raw materials to replace fossil-based resources.
As stated by an EU official during a related event in November, "It is actually about taking into account the fact that forests are a source of different services: forests are not just cubic metres of trees."[1] Another EU official added that "It is extremely important that we not put climate and biodiversity in opposition to economic and social development. These are absolutely interlinked."
Strengthen the security of supply
As the EU focusses on its strategic autonomy, security of supplies and promotion of the use of renewable raw materials, it is important that its restoration policies are not restrictive. By converting renewable wood into a wide range of products that can replace fossil-based goods, the forestry industry can reduce its carbon emissions. Moreover, well-managed and biodiverse forests serve as a significant carbon sink, as well as providing more resilience to climate change.
Collaboration between industry, civil society and government bodies will be necessary to harmonise the different perspectives of stakeholders on safeguarding the sustainable use of forests and to find a holistic approach to ecosystem service. Such harmonisation is also vital in preventing the introduction of conflicting legislation relating to sustainable forest management systems.
Combatting biodiversity loss
Retention trees and high-biodiversity stumps introduce decaying wood of various types and ages into forests. While retention trees are required in forest certification schemes, retaining high-biodiversity stumps is a voluntary option for forest owners. Since these stumps do not have a significant economic impact, many forest owners choose to leave them in the forest.
In addition, renewing forests as soon as possible after harvesting can help to ensure that the trees begin to grow quickly and bind carbon in the process. Protective thickets can be left for animals on the edges of forests and alongside groups of retention trees. Furthermore, research indicates that continuous cover forestry is beneficial from a climate and waterways perspective.
It is extremely important for specialists to identify the currently existing forests with the greatest potential in terms of biodiversity, such as herb-rich forests—an important habitat for endangered species—and mature forests.
Climate change will also challenge biodiversity in the future
The planting of more mixed forests and broad-leaved trees will be essential to deal with climate change. The types of major problems caused by climate change can be seen in the extensive forest damage experienced in southern Sweden and Central Europe. The large forest fires that spread across southern Europe during the summer is another element of climate change.
Forest management is long-term by nature. As an EU official put it, this may require a shift of mindset: "We are always talking about burden-sharing, as if investing in forest preservation were a cost without return. We are not doing this only for the birds and the bees, it is the foundation of our economies. We are fully dependent on healthy ecosystems and need to look at this as an investment and not a cost."
---
Metsä Group has its roots in the Finnish forests, as it is owned by nearly 100,000 forest owners, whose assets account for more than 50 per cent of private forest land area in Finland. Metsä Group is leading the way in advancing the bioeconomy, offering renewable and recyclable products originated from sustainably managed northern forests. The company's focus business areas include wood supply and forest services, wood products, pulp, fresh fibre paperboards, as well as tissue and greaseproof papers.
Finnish forests are important to biodiversity, as they are home to various biotopes offering a habitat for more than 20,000 species. Securing the biodiversity of forests is one of Metsä Group's strategic goals for 2030, and is part of its aim to build a path towards a sustainable, climate-neutral future.

---
[1] On 8th November 2022, Metsä Group organised an event on "The role of regenerative forestry in safeguarding biodiversity." The event was hosted by Members of the European Parliament Sirpa Pietikäinen (EPP, Finland), and Ville Niinistö (Greens, Finland) participated in a panel discussion.