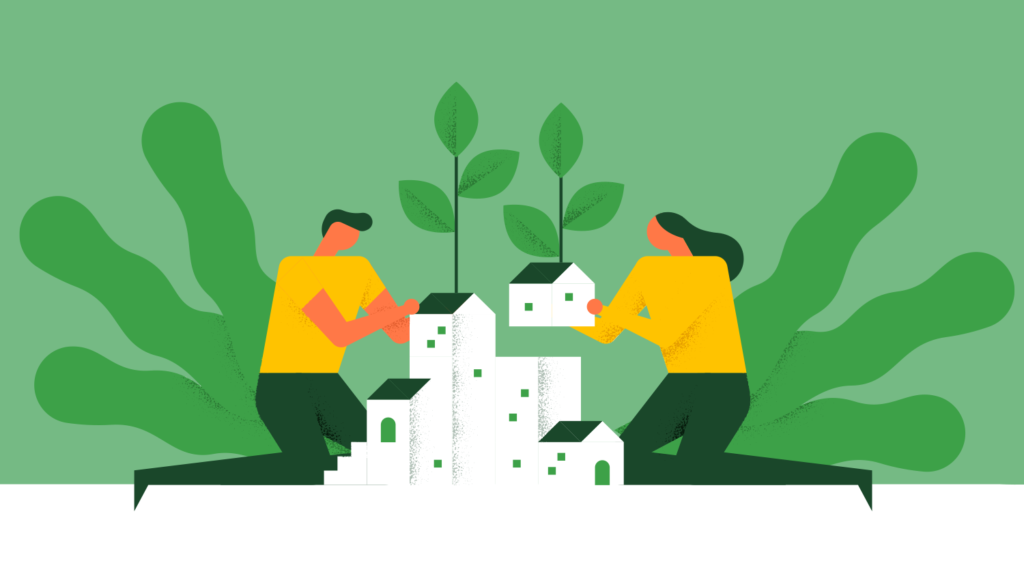 China's 14th Five-year Plan's potential near term, environmental and social effects
In October 2020, the Fifth Plenary Session of the 19th Communist Party of China (CPC) announced plans to publish the 14th Five-year Plan (FYP) (2021–2025) and a long-term goal for 2035. The 14th FYP sets the tone for achieving carbon neutrality while ensuring economic development. It also represents an important step in China's energy transition and efforts to positively deal with climate change. Emilie Wu from Seneca ESG highlights some of the 14th FYP's key points on sustainable development.
——————————–
China has been issuing FYPs since 1953, detailing a series of social and economic development initiatives ranging from growth targets to implementation of reforms. For the 14th FYP, Chinese authorities like the National Development and Reform Commission (NDRC) drafted specific measures based on the general idea conveyed by the CPC at the Fifth Plenary Session, which were then submitted to the top policymaker, the State Council. The plan was officially released once it passed a review during the Two Sessions in early 2021.
Under the 13th FYP, the Chinese Government only capped its total energy consumption at five billion tonnes of standard coal equivalent, while ignoring the carbon intensity of energy sources. Carbon intensity refers to carbon dioxide (CO2) emission per unit of gross domestic product (GDP). According to the Ministry of Ecology and Environment (MEE)—the authority responsible for energy-related issues—a carbon intensity target will be set for the 14th FYP following the release of carbon emission targets. Increasing GDP paired with measures to decrease carbon intensity indicates that a nation is including carbon reduction efforts while developing its economy.
In other aspects related to energy transition in the 14th FYP, Wang Yi, a member of the Standing Committee of the National People's Congress (NPC) and a government advisor on climate and sustainability, suggested during the Two Sessions that China should replace the energy consumption limit with a carbon emission threshold. This would, in effect, control coal consumption in a more targeted manner and encourage more use of low-carbon power, as opposed to enacting a blanket energy limit on industries.
What does the 14th FYP mean for China's coal power industry?
Given China's goal of achieving carbon neutrality by 2060, the energy industry is poised for a disruptive shift from fossil fuel energy to renewable energy sources. Citing the speech on 12th October 2020 by He Jiankun, academic chair of the Institute of Climate Change and Sustainable Development at Tsinghua University, China may have to increase non-fossil energy to over 90 per cent of its total power generation by 2050 to achieve carbon neutrality.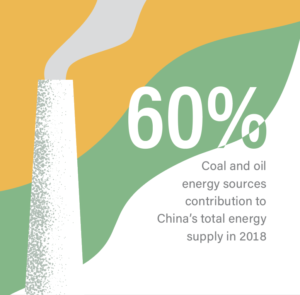 However, according to by the International Energy Agency (IEA), China at present still relies heavily on coal and oil for energy production. These two energy sources contributed to around 60 per cent of China's total energy supply in 2018. While a complete shift to renewable energy is difficult, China has been gradually transitioning its energy mix to cleaner sources, such as natural gas, hydro, biofuels, wind, solar and so on. According to the National Bureau of Statistics, in 2019, China's energy consumption went up 3.3 per cent year-on-year. The use of natural gas, hydro, nuclear and wind power increased by one percentage point, while coal consumption dropped 1.3 percentage points.
To reduce the use of fossil fuels, China is pushing the electrification of industries with heavy energy consumption rates, especially the transportation and industrial sectors. For example, China expects to fully phase out traditional fuel vehicles by 2050. Nevertheless, China is still expanding its coal-fired electricity capacity. At present, the country is constructing coal-fired power stations with a combined capacity of over 400 million kilowatts (kW). These alone will need another 24 to 30 months to come into use and thus, will extend China's coal power capacity expansion through at least 2025. Meanwhile, China's established coal power stations have a total capacity of 1.06 billion (bn) kW. According to Sina, China's coal-fired electricity demand will peak at 1.2 bn kW in 2025, signifying that the country may need policy controls to limit its coal power capacity expansion to meet a carbon neutrality goal.
How will the 14th FYP promote China's corporate social responsibility (CSR) development?
During implementation of the 12th (2011–2015) and 13th (2016–2020) FYPs, Chinese companies increased their CSR efforts in accordance with policies surrounding domestic consumption, rural revitalisation and low carbon transformation, among others. These policies will continue in the 14th FYP rollout. For example, regarding domestic consumption, due to younger people becoming major consumer groups, Chinese firms are expected to launch more innovative and environmentally friendly products that will appeal to this market. Moreover, their consumption habits are expected to change from favouring a large quantity of cheap products to smaller amounts of higher-quality, sustainable products. The proportion of retail sales of consumer goods satisfying basic living needs to total retail sales will continue to decrease, while that of consumer durables will increase. Consequently, Chinese firms, especially business-to-consumer (B2C) enterprises, will need to consider how they can add CSR to their marketing and product development.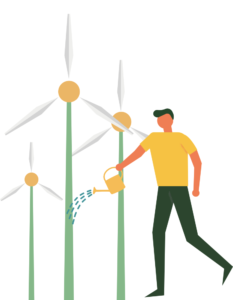 In regard to social responsibility, mainland businesses will increasingly contribute to rural revitalisation, one of the 14th FYP's goals. Under the 12th and 13th FYPs, the Chinese Government prioritised industrialisation and urbanisation, laying the ground for agricultural modernisation and rural poverty alleviation. In the future, companies will not only support rural areas through donations, but most likely leverage their professional advantages to help those regions create economic value.
Since a transition to low carbon emissions in the 14th FYP will be critical for China to realise its pledge on carbon neutrality, companies based on the mainland also need to seek ways to comply with the newest rules. First of all, it will be necessary for them to more accurately estimate their respective carbon emissions and make disclosures, especially for listed companies. For the last decade, the Chinese Government only required firms to improve their green development, whereas cutting carbon emissions was not explicitly included in the plans. Thus, corporates will be held to a higher standard in regard to their environmental accountability in the coming years.
---
About Seneca ESG
Seneca ESG is a business intelligence company delivering solutions for corporate sustainability assessment, reporting and integration with financial services. In additional to data acquisition and environmental, social, and governance (ESG) integration services, the company's flagship Zeno platform facilitates ESG data management, tailored analyses and sustainability-driven business workflows for both corporate and investment manager clients.