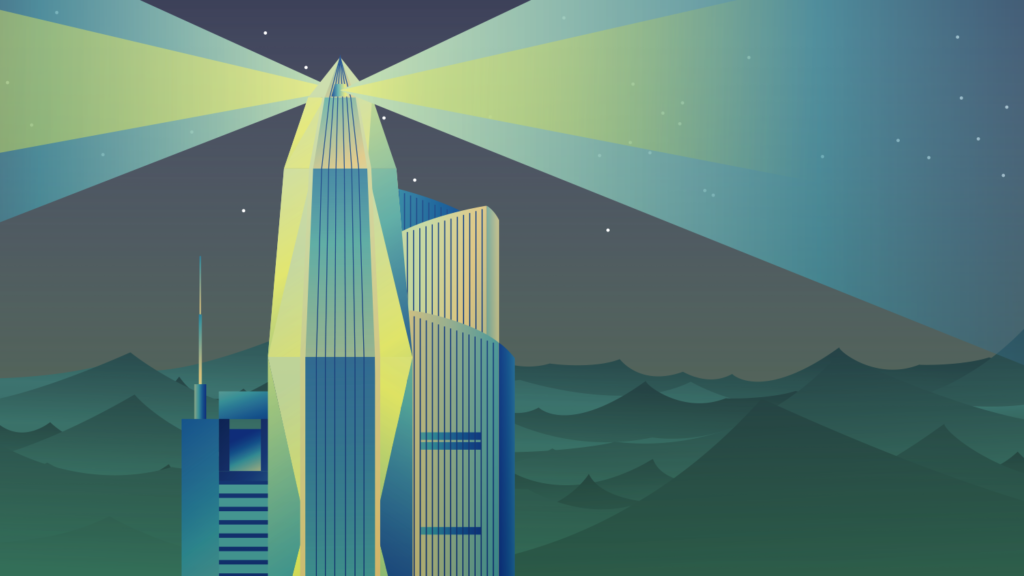 From the perspective of foreign entrepreneurs
Being the owner or manager of a company, regardless of where it operates, is always a challenging endeavour. The process of doing business—setting up the corporate structure, selling, chasing clients, doing marketing, manufacturing—is always hard, even if "the system", i.e. the business environment, is supportive of your operation. Being a foreign-invested company in China doubles that hardship. Against this backdrop, Guilherme Campos, chair of the European Chamber's Small and Medium-sized Enterprise Forum, spoke to local entrepreneurs in Shenzhen to gauge the outlook for business in South China.
———————————-
Due to the current state of uncertainty the world is in, and the increasingly fragile diplomatic relations between China and many other countries, many foreign companies operating in the Chinese market wonder if the business environment will get better or worse.
An on-the-ground understanding of China's business environment is thus revisited every year by foreign chambers of commerce, which perform surveys on these matters. In 2020, the European Chamber's Business Confidence Survey (BCS)stated that European companies were navigating in the darkness, as China was still gravely affected by the pandemic when the survey was conducted. In the first quarter of 2020, 460,000 companies had closed down and registration of new businesses had dropped by 29 per cent. Other matters of concern, such as the impact of political issues, with the United States (US)-China trade war constantly in the news, were a clear reminder that sometimes politics and business collide with disastrous consequences.
Thankfully, the European Chamber's recently released BCS 2021 claims that the "darkness was navigated" by its member companies, with 75 per cent of respondents either maintaining or increasing their revenue year-on-year (y-o-y). Also, it seems that foreign companies are committed to China more than ever, with a mere nine per cent considering moving completely out of the country (the lowest number on record).
Talking to locally incorporated SMEs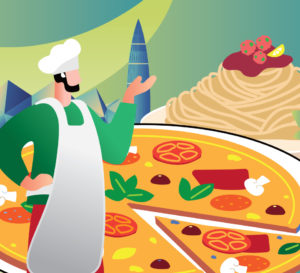 Reading reports and surveys is important, but not enough to acquire a thorough knowledge of the situation on the ground for foreign small and medium-sized enterprises (SMEs) in China. To get a more rounded picture, I spoke with some companies that have been in China for some years, with the conversation going beyond the normal rigid survey questions expected from chambers of commerce. The results were interesting.[1]
First was a Shenzhen-incorporated football school owned solely by a foreign individual, who has been in the region for half a decade. The school was set up shortly after the 2015 Foreign Investment Catalogue labelled parts of the educational sector as an 'encouraged industry' for investment. Furthermore, football is now one of the most popular sports in China, making the sector ideal for potential growth.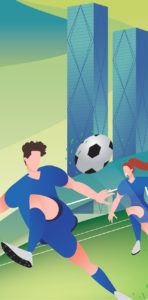 However, the reality is that no matter how profitable the business may be, loans and financing in general are virtually impossible for a foreign-invested enterprise (FIE) to access. In a business where fixed costs are a major factor, it is important to maintain a healthy cash flow. The school-owner became sharply aware of this during the peak of COVID-19 in China, when the country and the world barely left home, let alone go to football classes. The situation improved, despite occasional setbacks and hardships. He said business is now booming and, if it continues at this trajectory, he expects to open more branches in the future.
Second was an Italian restaurant, which also has been in the region for more than five years, amassing a clientele that is mostly Chinese. "Successful from the get-go" and "if the product is good, they will come" were some of the phrases thrown around. According to the interviewee, despite the restaurant's good financial situation and having total control of the management process (this company is also wholly foreign-owned), many challenges still crop up. In the proprietor's own words: "A restaurant must prove its value every day. Glories of the past don't excuse a bad dish today."
This and other problems, such as high rent, deposit fees and higher-than-average salaries (to cultivate employee loyalty and prevent them from changing jobs after a couple of months), are some of the features of the restaurant business. The proprietor also noted the importance of fostering friendships with neighbouring shops and the local authorities. The machine must be oiled and some of the ways to do it can be unorthodox. As many have said before, in China, relationships are everything.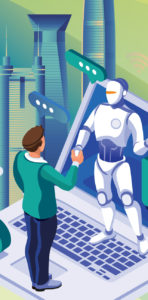 The third interview was with an entrepreneur that, for the past few years, has been investing in and developed companies in sectors considered key to future Shenzhen and Greater Bay Area growth, namely, medical devices, automation and software. Stating that "the biggest difficulty is not giving up when facing challenges", this entrepreneur says his business operations are now sustainable without requiring credit or partners, whether local or foreign.
He added that the business environment in China has improved in the past 15 years, although there is still a lack of talent and skills in the high-tech sector within the region (meaning more opportunities for foreign enterprises).
The final question put to him was a classic: "Bearing in mind what you already know, if you started a new company in China today, what would you change and what advice would you give to someone with the same intention?"
The answer was insightful: "Find the real market before investing your money. Create a brand and then the sales will follow. In China, the goodwill that arises from intellectual property may be even more important than in other countries".
Final takeaways
With the southern region as a window into the business environment in China, the overall impression is good.
It must be kept in mind that Guangdong is the largest province in China by economic size, at Chinese yuan (CNY) 10.77 trillion, or 10.9 per cent of the national total gross domestic product in 2019. Compared to other economic hubs in China, such as the Yangtze River Delta, Guangdong stands out for having:
the largest external-facing economy, making up 25.2 per cent of national exports in 2019; and
the largest retail market of consumer goods, at around 10.4 per cent of the total in 2019.
Guangdong also accounted for about 16.2 per cent of China's total utilised foreign direct investment, of which the majority engaged in the tertiary sector.
All of the above are important pillars that will render investment easier, but, in the words of the European Chamber's last South China Chapter Annual General meeting keynote address: "Business is strong, but for how long?"
The "how long" part is something that needs to be answered day-by-day. It is important for business owners to stay alert to changes, which may come in the form of direct and indirect limitations affecting business plans, or direct and indirect opportunities to expand or diversify business scope.
To conclude, it is important to note that a considerable number of European companies (47 per cent) surveyed in the BCS 2021 still believe that foreign companies receive unequal treatment by the Chinese Government in comparison to domestic companies, manifested in market access barriers, licensing acquisitions, communication with the government and access to subsidies. A third of companies surveyed believe there will never be a level playing field. Thus, it seems that companies, chambers and any other institution that can advocate for foreign-invested entities in China must make sure that foreign investment is truly given fair treatment in this country, as has been promised for decades.
———————————
Guilherme Campos is chair of the SME Forum at the European Chamber South China Chapter. The SME Working Group comprises European SMEs operating in various industries in China that strive for improved operating conditions and exchange on practical business issues to foster business success. He is also manager at the South China Greater Bay Area office of Dezan Shira & Associates, a pan-Asia, multi-disciplinary professional services firm, providing legal, tax and operational advisory to international corporate investors.

---
[1] In order to respect their privacy, the anonymity of the business owners has been maintained.