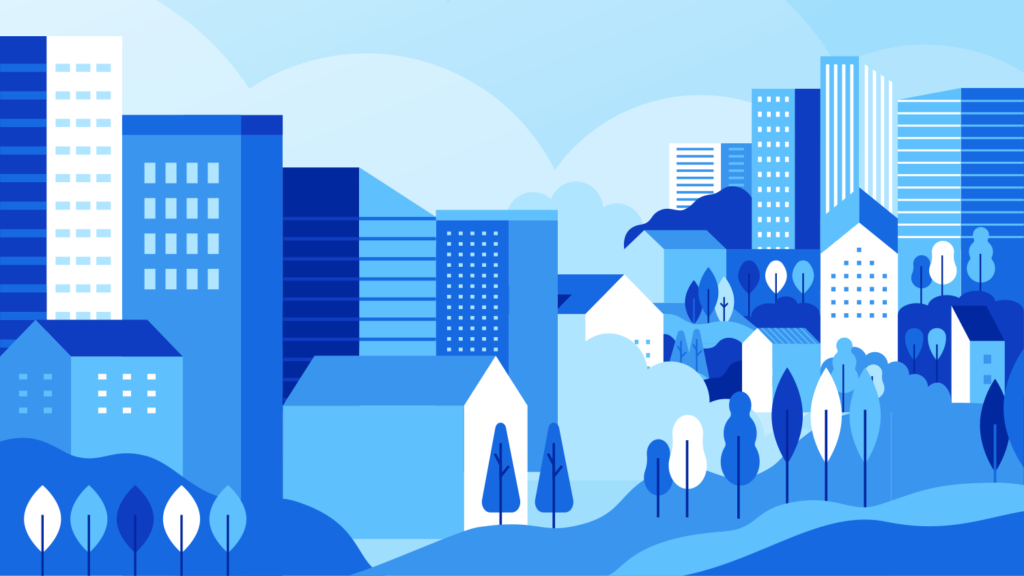 Challenges and opportunities for international collaboration
The global sustainability narrative is one that affects us all. For many European Chamber members, it will be the most pertinent topic of business for years to come. For the European Union (EU) and China to achieve carbon neutrality by their respective 2050 target and 2060 goal will be difficult, to say the least, especially considering that these are two of the world's top carbon-producing markets. International collaboration is clearly needed to realise change. But how to effectively navigate the global energy landscape in terms of its widely varying socio-economic, political and geographical developments? Li-Xiong Chu of Dr2 Consultants looks at the challenges and opportunities ahead on the path to carbon neutrality.
---
China's green transformation
Although China is now the biggest global emitter of carbon dioxide, there are some nuances to the narrative as a whole. For instance, the EU is leading the global move towards renewable and clean energy, but many individual EU Member States have some of the highest per capita carbon emission rates in the world. The World Bank and Statista have pinpointed Germany (10.4 metric tonnes (mt)), Poland (7.9mt), Italy (7.7mt) and France (6.6mt) as among those with the highest per capita emissions. Internationally, the United States (US) (17.6mt) and Saudi Arabia (17.6mt) are the undisputed champions. China's economic development over recent years has created more wealth—and thereby more carbon emissions—so it is now playing catch-up and, at 6mt per capita, currently ranks below France.
However, China's economic growth has also allowed it to deal with extreme poverty among its population and focus on ensuring food security. 2020 saw the end of poverty according to official Chinese measures for almost 100 million rural residents. This meant China met the United Nations' Sustainable Development Goal 1 target—"end poverty in all its forms everywhere"—10 years ahead of schedule. This success would not have been possible without China ramping up production and becoming the factory of the world. Building on these achievements, China is now prioritising the development of agriculture and rural areas, and enforcing its Rural Revitalisation Strategy. It has accelerated its transition towards green development, is implementing the Paris Agreement and has actively participated in global climate governance. As a result:
carbon intensity has accumulatively dropped by 18.8 per cent;
clean energy now accounts for 23.4 per cent of China's energy mix;
China leads the world in installed capacity and output of photovoltaic and wind power generation; and
China has scaled up its nationally-determined contributions. [1]
Alongside being the biggest carbon emitter in the world, China is also the second largest economy, which means it has a crucial role in the global sustainable development agenda. Because of its sheer size when it comes to population, production, consumption and energy use, to name but a few factors, the direction China takes on sustainability will inevitably impact future conditions. The global success of the UN's SDGs will depend significantly on success achieved in China and through cooperation with China internationally.
International collaboration or self-sufficiency
The direction China will take in certain areas remains unclear and uncertain, as the COVID-19 pandemic has led some countries to increasingly focus inwards. While China is one of those aiming to become more self-sufficient, there are again some nuances that should be acknowledged. Becoming less reliant on others in the wake of economic growth is a phase most developed countries underwent at a certain stage. But this trend does not necessarily mean there will be less opportunities for international collaboration with China. Its Special Envoy for Climate Change Xie Zhenhua stressed coordinating development cooperation efforts related to climate action is crucial to ensure their effectiveness.[2]
The World Bank provided an example of such coordination in June 2021 when it approved a US dollar (USD) 200 million loan to establish the Green and Low-Carbon Investment Fund for projects in China. The fund is aimed at promoting market-driven, private-sector-orientated and long-term equity financing for green enterprises and projects, with a primary focus on private small and medium-sized enterprises. This fund will invest in green business areas in China that are delivering on local and global environmental public projects, including environmental protection, cleaner industrial production, energy efficiency improvement and the clean energy industry.
China readily acknowledges that it cannot reach its ambitious goals alone, whether through green financing or innovation developments. Cooperation by governments worldwide is required to guide the global transition to cleaner energy, and to make sure nobody gets left behind. If a level playing field is lacking, it will undermine the trust that must lie at the core of all international collaboration.
Public affairs
In order to navigate the global energy landscape effectively, taking into consideration the widespread differences in socio-economic, political and geographical developments, the role of public affairs on an international level becomes increasingly important.
The global narrative should be one of increased dialogue to create more understanding between stakeholders of their differences and perspectives. For example, efforts such as those initiated by the International Energy Forum and the EU-China Energy Cooperation Platform are vital. Similarly, the European Chamber is working to make sure the nuances don't get lost, whether it be from an EU, China or any other perspective. Moreover, private companies will need to rethink traditional business models that predominantly focus on making a profit or increasing shareholder value at the expense of nature or society. And ultimately, we as consumers also need to change how we choose to live and consume in order to effectively decrease our carbon footprints. Public and private sectors will need to come closer together internationally; therefore, public affairs will be essential in overcoming conflicts in our approaches to our common goal of carbon neutrality and a more sustainable future for all.
---
Li-Xiong Chu is director and senior advisor at Dr2 Consultants Shanghai and can communicate in English, Dutch and Chinese. He focusses on the global sustainability dialogue to create more understanding and advises companies how to navigate the China market in this regard.
Dr2 Consultants is a strategic consultancy network that operates at the intersection of corporate communication and public affairs, with offices in The Hague (Dröge and vand Drimmelen), Brussels (together with E-commerce Europe), Copenhagen, New York and Shanghai. They advise public and private institutions all over the world on how to acquire social and political support for their issues. All offices within the Dr2 network facilitate public-private cooperation in sustainability-related areas such as the energy transition, waste management, and green commerce, logistics and supply chains.

---
[1]China cuts 'carbon intensity' 18.8 per cent in past five years, Reuters, 2nd March 2021, viewed 9th December 2021, <https://www.reuters.com/article/us-china-climatechange-idUSKBN2AU157>
[2] Transcript: Chinese Climate Envoy's press conference at COP26, Pekinology, viewed 9th December 2021, <https://pekingnology.substack.com/p/transcript-chinese-climate-envoys>