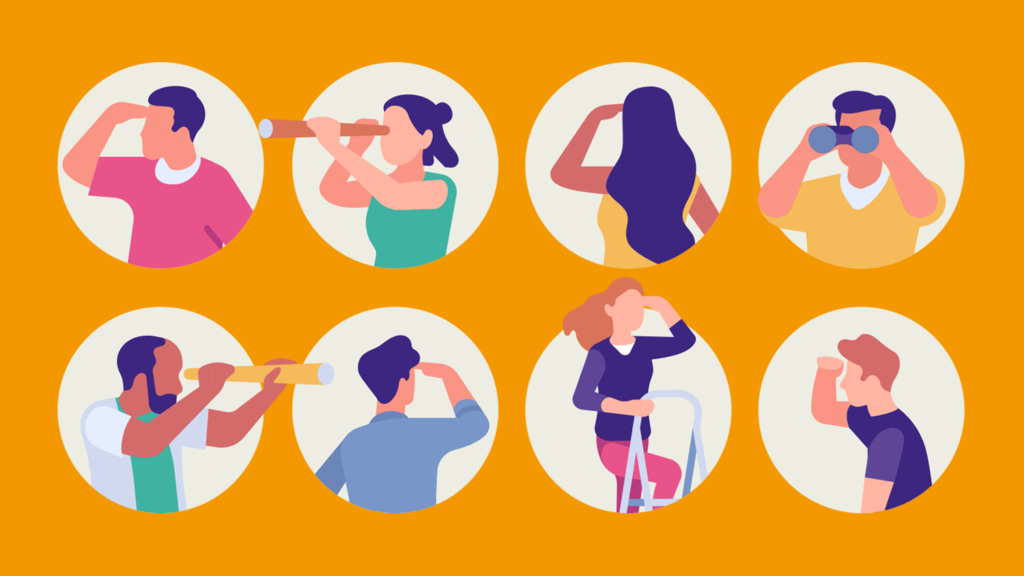 Key business trends to watch in 2023
There is no denying that 2022 has been a tumultuous year, even for most optimistic: rising geopolitical uncertainty, a global economic slowdown, an imminent energy crunch and supply chain bottlenecks – all against the backdrop of climate change. While the rest of the world appears to be tentatively emerging on the other side of the COVID-19 pandemic back to a degree of normality, companies operating in China face ongoing COVID-related curbs and the challenges such restrictions cause. Looking at the bumpy road ahead, Stephanie Sam, communications and business manager with the European Chamber Shanghai Chapter, gives a rundown of six key developments to watch for going into 2023.
---
China's COVID carousel 
Almost three years have passed since China closed its borders in an attempt to control the pandemic, yet its COVID carousel is still spinning, and its localised lockdowns have very international implications for supply chains and the global economy. While rates of economic growth began to rebound in the rest of the world in 2021 from the impact of the pandemic, China is still dealing with limited cross-border and domestic business travel, as well as manufacturing bottlenecks, which have knock-on effects on demand for China-produced goods.
One of the most immediate challenges for China's central government is continuing to justify its stringent COVID policy at the expense of economic growth and stability. One prime example would be the spring 2022 Shanghai lockdown, which shuttered businesses and residents for two months straight, leading to the city's global domestic product shrinking by 14 per cent.[1] Many businesses still find themselves playing roulette, wondering whether their operations will suddenly be ground to a halt due to the detection of a single COVID-19 case on their premises or among staff.
In the European Chamber's Business Confidence Survey 2022, COVID-19 was rated as the greatest perceived threat to business.[2] Nevertheless, members are optimistic about the recent cancellation of the circuit breaker mechanism for inbound flights, as limited international flights and frequent cancellations had led to difficulties in planning ahead for those willing to undergo onerous quarantines upon their return. The Chamber hopes that flights will continue to increase in the coming months to encourage cross-border travel once again
While the announcement during German Chancellor Olaf Scholz's Beijing visit in November that the BioNTech vaccine will be made available to expats is a step in the right direction,[3] the entire Chinese population must have access to mRNA vaccinations so China can fully re-open its borders and to mitigate zero-COVID-induced disruptions to global trade. Until then, as reiterated during the 20th Communist Party of China National Congress (Party Congress), dynamic zero-COVID is here to stay for the foreseeable future.
Revival of the Belt and Road Initiative (BRI)
Against the backdrop of the 20th Party Congress, which secured President Xi Jinping's third term in power, [4] attention has refocussed on China's forays into Central Asia through the BRI, and the integral role this has played in China's rise in terms of economic and political influence. Perhaps even more telling is that President Xi's first visit out of China since the initial COVID outbreak was to Kazakhstan, where, in 2013, he first laid out the broad vision for the BRI.[5] Although some analysts say the BRI has become 'less and less prominent in Chinese leaders' speeches',[6] Xi's keynote speech at the 5th China International Import Expo in November 2022 referred explicitly to the development of pilot zones for ecommerce cooperation on the Digital Silk Road as well as further promotion of the BRI.[7]
While China's COVID battles brought many BRI projects to a standstill, there has a been a recent revival in activities in the Eurasian heartland and beyond; from gas pipelines and power stations to infrastructure for telecommunications and e-commerce. This will be key to the central government's plans to connect the Western Xinjiang region to the rest of the globe. These BRI projects are intended to "shape economics and geopolitics for decades to come with wide-ranging implications for international security".[8]
Energy security
Natural gas prices skyrocketing, fuel shortages, Russian gas supplies cut amid intensifying geopolitical tensions – it is only going to get worse for the European Union (EU) in the months ahead. The bloc relied on Russian gas imports for 40 per cent of its gas supplies in 2021, the absence of which means imminent energy shortages for most member states.[9] Despite enacting various policy plans to diversify gas supplies, such as REPowerEU, and the EU Commission's proposal for a dynamic price cap on gas,[10] a bleak winter looms ahead in Europe as consumers and businesses alike face soaring energy prices alongside a general economic downturn.[11]
In a similar vein, China also must balance energy security with its ambitious carbon peak/neutrality targets and a shift to renewables, which—given China's unique position as a manufacturing powerhouse—poses a risk to global supply chains. In 2022, China experienced its most intense heatwave in six decades.[12] The extra air conditioning usage caused a power crisis, exacerbated by a severe Yangtze River Basin drought that hampered hydropower production rates. This came only ten months after surging coal prices had also driven widespread curbs on power consumption, hampering normal business operations. Fortunately, as the Chamber's Carbon Neutrality report notes, European businesses' technological knowhow and experience with established EU environmental regulations leaves them well-placed to help China transition from coal to renewable energy in a more stable fashion.[13]
In the meantime, European companies' global carbon neutrality pledges have left them facing an intense scrabble to ensure their own energy security and increase access to renewables in both the EU and China. Failure to do so may lead to consequences as severe as some enterprises having to exit the Chinese market.
Supply chain challenges
The economic outlook for 2023 looks gloomy, with sky-high inflation and a global recession on the horizon potentially adding to issues caused by China's zero-COVID measures and the war in Ukraine. Many industries are still plagued by bottlenecks, and new EU and United States legislation is calling for increased scrutiny of supply chains through audits.
Geopolitical spats have always been an issue, and EU-China tensions escalated in recent months ahead of Schulz's visit, particularly as Thierry Breton, European Commissioner for the Internal Market, reiterated the notion of China's perceived rivalry to the EU.[14] While full EU-China decoupling is unlikely due to the bloc's reliance on Chinese supplies of rare commodities, increasing EU pressure on concerns over issues such as compelled technology transfers means that businesses will increasingly sacrifice supply chain efficiency by diversifying to ensure resilience and mitigate geopolitical risks.[15] Companies will continue to maintain a strong China presence, but will need to map out their supply chains to identify their potential exposure to geopolitical volatility. By doing so, they can diversify and reduce the risks involved in relying solely on China for key components while it remains plagued by zero-COVID and power crunch shutdowns.
Talent management transitions
The Great Resignation. Quiet quitting. Lying flat. Due to the COVID-19 pandemic, employees worldwide have increasingly reassessed their priorities, and embraced the greater flexibility offered by hybrid or fully remote work. With the improvements in artificial intelligence and technology enabling digitalisation, it will be essential for businesses to re-evaluate their talent management strategies to create diverse, human-centric workplaces that focus on creativity, innovation and communication – skills that cannot be automated. Simultaneously, European companies in China are facing a talent shortage, exacerbated by an expat exodus, closed borders and the negative impact of zero-COVID on the quality of life available in the country. Another key challenge for multinationals will be embracing the shift from a single global approach to understanding that social and cultural shifts will increasingly play a significant role in localised talent management.
Spotlight on sustainability
With 2022 United Nations Climate Change Conference (COP27) attendee countries being accused of making empty promises,[16] the spotlight for industry players will remain on sustainability and related measures. In recent years, although environmental and social governance—commonly referred to by its acronym ESG—has morphed into an empty corporate buzzword, a trend towards legislating for science-based sustainability standards has emerged.
The EU's adoption of the Corporate Sustainability Reporting Directive in October 2022 marks a major step towards extending the scope of standard sustainability reporting to more companies operating in the EU, both European and non-European.[17] European companies will be required to dedicate more time and resources to complying with these regulatory changes in regard to supply chain auditing, emissions reporting and climate risk metrics, such as energy consumption, waste generation and water usage.

---
[1] Xiao, Zibang, Shanghai's Economy Shrank Almost 14% as Lockdown Took Toll, Bloomberg, 15th July 2022, viewed 2nd November 2022, <https://www.bloomberg.com/news/articles/2022-07-15/shanghai-s-economy-shrank-almost-14-as-lockdown-took-toll?leadSource=uverify%20wall>
[2] European Business in China Business Confidence Survey 2022, European Union Chamber of Commerce in China, 20th June 2022, viewed 9th November 2022, <https://www.europeanchamber.com.cn/en/publications-business-confidence-survey>
[3] Rinke, Andreas, Germans Expats in China Will Have Access To BioNTech Vaccine Says Scholz, Reuters, 5th November 2022, viewed 5th November 2022, <https://www.reuters.com/business/healthcare-pharmaceuticals/scholz-secures-agreement-allowing-expats-china-use-biontech-covid-19-vaccine-2022-11-04/>
[4] Xi Jinping Set For Historic 3rd Term as China Unveils New Leaders, Aljazeera, 23rd October 2022, viewed 1st November 2022, <https://www.aljazeera.com/news/2022/10/23/xi-jinping-set-for-historic-3rd-term-as-china-unveils-new-leaders>
[5] Putz, Catherine, China's Inadvertent Empire: Welcome to Sinostan (Interview with Raffaello Pantucci), The Diplomat, 19th April 2022, viewed 29th October 2022, <https://thediplomat.com/2022/04/chinas-inadvertent-empire-welcome-to-sinostan/>
[6] Brinza, Andreea, What Happened to the Belt and Road Initiative?, The Diplomat, 6th September 2022, viewed 2nd November 2022, <https://thediplomat.com/2022/09/what-happened-to-the-belt-and-road-initiative/>
[7] Full text: Xi Jinping's speech at the 5th CIIE opening ceremony, CGTN, 4th November 2022,viewed 11th November 2022, <https://news.cgtn.com/news/2022-11-04/Full-text-Xi-Jinping-s-speech-at-the-5th-CIIE-opening-ceremony-1eGVXQ6d8ha/index.html>
[8] Umbach, Frank, How China's Belt and Road Initiative is faring, GIS, 8th April 2022, viewed 1st November 2022, <https://www.gisreportsonline.com/r/belt-road-initiative/>
[9] Horton, Jake & Palumbo, Daniele, Russia sanctions: How can the world cope without its oil and gas?, BBC, 29th September 2022, viewed 2nd November 2022, <https://www.bbc.co.uk/news/58888451>
[10] Ainger, John & Krukowska, Ewa, Europe to Propose Dynamic Price Cap on Its Biggest Gas Exchange, Bloomberg, 16th October 2022, viewed 1st November 2022, <https://www.bloomberg.com/news/articles/2022-10-16/europe-to-propose-dynamic-price-cap-on-its-biggest-gas-exchange?leadSource=uverify%20wall>
[11] Europe's Bleak Midwinter: Heading for an Energy and Growth Crunch, Economist Intelligence Unit, 17th August 2022, viewed 27th October 2022, <https://www.eiu.com/n/europes-bleak-midwinter/>
[12] Wong, Dennis and Huang, Han, China's record heatwave, worst drought in decades, SCMP, 31st August 2022, viewed 2nd November 2022, <https://multimedia.scmp.com/infographics/news/china/article/3190803/china-drought/index.html>
[13] Carbon Neutrality: The Role of European Business in China's Race to 2060, European Union Chamber of Commerce in China, 25th May 2022, viewed 9th November 2022, <https://www.europeanchamber.com.cn/en/publications-carbon-neutrality-report>
[14][14] Rose, Michel,  EU Industry Chief Issues China Warning Ahead of Scholz's Beijing Visit, Reuters, 1st November 2022, viewed 3rd November 2022, <https://www.reuters.com/world/china/eu-industry-chief-issues-china-warning-ahead-scholzs-beijing-visit-2022-10-31/>
[15] European Business in China Position Paper 2022/2023, European Union Chamber of Commerce in China, 21st September 2022, viewed 28th October 2022, <https://www.europeanchamber.com.cn/en/publications-position-paper>
[16] Harvey, Fiona, COP27 Host Accuses Countries of Making Empty Public Pledges, The Guardian,  4th November 2022, viewed 5th November 2022, <https://www.theguardian.com/environment/2022/nov/04/cop27-host-accuses-countries-of-making-empty-public-pledges>
[17] Hobbs, Andrew & Wollmert, Peter, How the EU's new sustainability directive is becoming a game changer, EY, 1st August 2022, viewed 29th  October 2022, <https://www.ey.com/en_gl/assurance/how-the-eu-s-new-sustainability-directive-is-becoming-a-game-changer>