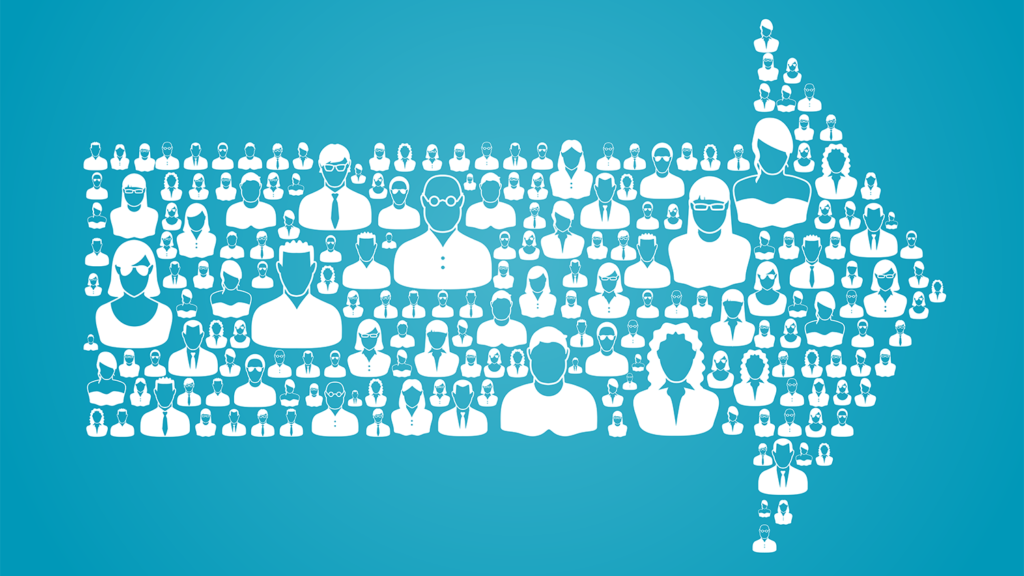 Emerging Industrial Digital Roles in the Technological Era
While companies are investing millions in developing the necessary software and hardware infrastructure, the key question remains: is technology on its own sufficient to boost the next level of innovation and digitalisation on a mass scale within organisations? Mira Lioleva, Director of Development Solutions at Direct HR Group, explains why more is required of enterprises to enable the desired transformation.
The rise of the internet was an enabling tool that had to be adopted by large masses of the population to bring forth the unbeatable value it has today – that of real-time information streaming, sharing and usage. The presence of technology is the enabler, but the actual transformation success depends on people's ability to integrate and implement it, as well as the new business concepts it produces on a mass scale within an organisation. At the moment, all efforts are top-down. However, to enable mass transformation, these top management efforts need to spread vertically—to the very bottom of the organisation—as well as horizontally – to every single function and operation.
The study Digital Innovation Leadership on Industrial Enterprise released earlier this year shows that the priority of organisations for the next two to three years will be the development of employees' digital skills.[1] This will not be possible without thorough review and functional re-design of jobs as well as the emergence of some completely new positions within the industrial manufacturing sectors.
However, as one swallow does not make a spring, so a handful of digital talents would be too insufficient to scale up innovation if faced with mindset opposition by the majority of their colleagues. This mass digital upskilling, however, can be developed through consistent and continuous daily learning opportunities and real-time exchanges between functions in similar industries. It can be facilitated by easy-to-access digital platforms, blended learning formats enabling accountability and innovation adoption incentives. 
Many organisations continue to allocate budgets every year for learning and development activities that typically benefit a handful of individuals at certain levels, without having a specific strategic development focus aligned with business objectives. Most of the time, there's no actual evaluation of the results. If there is any positive change, it remains with a handful of employees, who will eventually leave and set the organisation knowledge transfer capabilities back to square one.
So, how do we shift the digital learning paradigm to serve organisational needs, then?
A quick browse through the various recruitment channels finds a number of newly emerging job roles, and new digital functions being attached to more traditional roles, that were completely unknown 10 years ago. These are transforming the way business is managed, andrevamping the overall business model for traditional industries such as general goods, heavy industry, mobility, life sciences and others.
Let's review a few digital roles that are emerging or being transformed in the industrial context.
Technology Marketing Officer (or simply Technology Brand Officer) instead of Chief Marketing Officer
Today when we talk about a marketing role in a manufacturing company, we inevitably think of industrial brand positioning, not only to the channel network but also eventually to the end-customer. In short we call this B2B2C marketing; activities that require development of a digital marketing strategy directed by a Technology Marketing Officer leading a tech-savvy digital marketing team comprising of a digital content developer, data analytics manager, B2B2C social media specialist, user interface (UI) expert and a brand manager.
The data analytics manager assesses data from a variety of digital platforms, open data sources or even purchased data, and passes the results to the digital marketing strategist to design ways to reach the end-customer and streamline channel network management. Industrial brands more than ever before care about who their end-customer is and better positioning themselves as easy-to-access brands using B2B2C digital platforms to facilitate two-way feedback. The traditional role of the brand distributor is quickly transforming into a highly qualified brand-knowledge specialist who can provide excellent onsite support to end-customers in their territory, earning margins from the quality of after-sales services offered rather than from buying vs. selling prices.
Supply Chain Ecosystem Technology Officer replacing Chief Supply Chain Officer
Supply chain management has always played a key role for manufacturers in overall productivity, cash levels, delivery performance, profitability and returns on investment.[2] With the advancement of technology, the specific roles within this function have already witnessed major transformation. Let's take as an example a traditional mid-size company with a typical linear flow of operations starting with order management, procurement (sourcing, purchasing), production planning, warehouse and logistics management to end-customer delivery. As the order cycles frequency changes and the demand for shorter lead times and faster delivery time grows, supply chain management becomes a non-stop activity that requires highly tech-savvy and business-competent talent capable of managing big data, cloud computing, augmented reality and predictive analytics. Therefore, with our mid-size enterprise example, the supply chain will move towards predictive and even prescriptive analytics on future market behaviours.
Revenue Strategy Planning Officer instead of Sales Vice President
In the past, the sales vice president (VP) of a manufacturer was a key role, managing the full sales process from qualifying sales leads to closing business deals. His/her activities mainly spread across sales development, managing channel networks and ensuring the right KPIs were in place to engage the sales force. With increasing demand for shorter and shorter lead times, customisation and irregular order cycles, manufacturers can no longer rely on sales forecasts based on historical data. They have to integrate a much more forward-thinking approach using real-time analytics on market demand, performance feedback, efficient channel network management and timely data collection of on-the-field product amortisation to foresee after-sales maintenance and spare parts demand. Thus, the traditional Sales VP role has started to require market performance analytics and revenue strategy planning skills, predictively shifting sales efforts from slowing down to higher performing accounts as well as developing completely new revenue streams based on analytical efforts.
Digital Talent and Organisational Development Officer instead of Chief Human Resources Officer
Today human resources activities in a foreign-invested mid-size manufacturing enterprise in China are limited mainly to simple generalist operations such as payroll management, re-active recruitment of vacancies and relatively low-skilled labour and admin-related jobs. With the advancement of technology however, the usual repetitive operations can be inexpensively outsourced or internally replaced by appropriate software. What would be the future focus and added-value of the human resources officer role then, if most traditional operations become AI-processed tasks?
Simply put, the HR effort is shifting towards talent and organisational development to meet the overall business strategy with focus on its people. In the past 15 years, multinational companies have embraced the term 'HR business partner', first developed by Dave Ulrich and Wayne Brockbank. This upgraded the HR function from merely HR policy and admin operations to strategy-making in support of line leaders and business decision-makers. The role, however, was rarely, if at all, adopted by small or mid-size industrial enterprises. Enabled by technology however, China-based enterprises are becoming more advanced in people management. Thus it is most likely that forward-oriented manufacturers will leapfrog from the well-known HR admin function straight to Talent and Organisational Development officers who use visualised data analytics, employ state-of-the-art people behaviour and talent analytics and develop organisational psychology approaches to engage the workforce. This employee will be well positioned to sit at the business table and advise on people strategy across all functions and levels in the organisation.
Note: This article is an abridged version of another article by DirectHR, available here: http://www.chinahrnews.com/article/tomorrows-talent-emerging-industrial-roles-in-the-technological-era/
---
Direct HR Group
Direct HR Group and its Development Solutions BU is a talent and organisational development advisory firm with focus on foreign-invested enterprises in China across a number of industries including machinery and parts, construction, mobility, chemicals, medical equipment and life science. Its main areas of expertise encompass leadership and sales excellence, learning organisation excellence, as well as innovation and digital transformation of people in business. With representation in Beijing, Shanghai, Ningbo, and Shenzhen, it ensures proximity to its clients and enables regional market adequacy related to people and organisational challenges.
---
[1] Digital Innovation Leadership of Industrial Enterprises: Original Voices from Digital Innovation Leaders, Ward Howell International, 2019, <https://www.whidigital.com/digital-innovation-report>
[2] Industry 4.0. How Digitalization Makes the Supply Chain More Efficient, Agile and Customer-focused, PwC Strategy&, 2016