At long last, 2020 is behind us. While the pandemic and its effects pay no heed to our calendar, the symbolic start of a new year comes with renewed hope for better times, with the arrival of vaccines giving us some light at the end of the tunnel. Nevertheless, we must not be naïve: we inherited last year's economic devastation and public health nightmares, all while relationships between China and many other countries are worsening.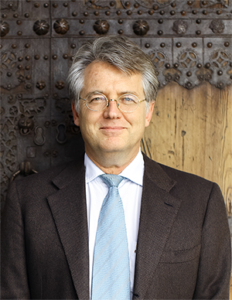 In January, the European Union Chamber of Commerce in China, in partnership with the Mercator Institute for China Studies (MERICS), published an extensive study that looks deep into the current and potential impacts of decoupling across our membership. Contrary to common assumptions, we found that it is not tariffs or financial sanctions that are presenting real threats. Instead, it's a tech war—from access to semiconductors to a fight over the entire digital ecosystem—that presents the biggest challenges.  
Trade decoupling related to critical inputs is already a major problem for companies with operations in China. Targeted restrictions by the United States (US) and China on the sale and export of critical goods, like semiconductors or software, are troublesome for companies globally. The shortage of semiconductors in the automotive sector since late 2020 shows how costly even disruptions caused by supply volatility can be. Hundreds of thousands of vehicles demanded by Chinese consumers will not be produced due to these missing components while suppliers expand capacity. Disruptions to critical input access can ripple across a value chain, leaving customers without supplies or cutting off suppliers from demand. Too few companies we interviewed for the report had audited their supply chains for exposure like this.
Within China, the self-reliance drive is engendering digital decoupling through demands that technology be "autonomous and controllable", which is squeezing European network equipment providers out of the market. At the same time, European companies across all sectors are unable to integrate their digital solutions without a joint venture, driving them to instead find indigenous solutions.
For its part, the US is driving decoupling through a rapidly expanding definition of 'national security' in which seemingly everything sourced from China is now perceived as a potential threat. This was most clearly seen in moves against Huawei, ZTE, TikTok and WeChat. However, entire value chains now fall under this creeping definition, with the Clean Network initiative aiming to purge Chinese equipment and software end-to-end from the US system, be it infrastructure, phones or even apps.
The message of the decoupling report—that European companies should buckle down and prepare for the worst—might not be the most pleasant message to start the new year with. Luckily, we have also seen some positive notes in recent months. China finally upped its offers in order to conclude negotiations on both the Regional Comprehensive Economic Partnership and the Comprehensive Agreement on Investment (CAI). While the Chamber's first reaction towards the conclusion of the CAI is positive, we have not seen a final text yet, so our expectations remain cautiously optimistic for now.
Last year did not prove to be the monumental year for European Union (EU)-China relations we had hoped for, which was largely due to the pandemic. We are at a crossroads, with the EU and China being able to choose between further cooperation or further decoupling while working towards economic recovery. European business stands ready to assist deepening dialogues and looks forward to a hopefully fruitful year.