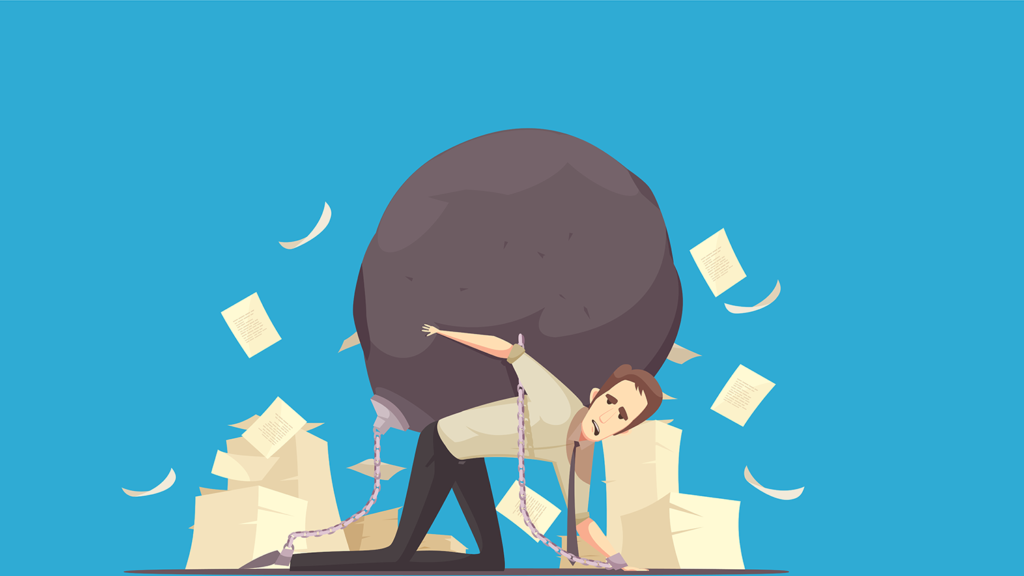 Obligations and responsibilities of senior staff
The senior officers of a company that enters into bankruptcy proceedings have a number of obligations and duties to fulfil. They may also be restricted from taking up new roles for a certain length of time. Yao Feiyue of Luther takes us through the main considerations for senior officers of a bankrupt company.
If a company is unable to repay its debts as they become due, and its assets are insufficient for the settlement of all debts or where it is clearly insolvent, the company itself as the debtor or its creditor(s) may apply to the People's Court to open bankruptcy proceedings. Such a situation often causes creditors to question the business conducts of senior officers of the company,[1] whether they have reasonably fulfilled their obligations, or committed malfeasance that violates their interests directly or indirectly.
Before opening bankruptcy proceedings
Bankruptcy proceedings are not only a mechanism for debtors to exit the market in an orderly way, but also a policy to protect creditors as they claim their rights. In practice, opening bankruptcy proceedings is under certain circumstances a treat for creditors, but is also favoured among companies that decide to close business. However, the proceedings may not be as popular among the courts. Statistics from the Supreme People's Court[2] and the European Commission for the Efficiency of Justice (CEPEJ)[3] show that the courts in both China and Europe experience difficulties with bankruptcy proceedings due to the long duration of the process, the multi-party interests and the manpower requirements. These put the courts under pressure and thus lead to a very high threshold to open bankruptcy proceedings.
According to China's Company Law, the shareholders of a limited liability company and the directors/ members appointed by the shareholders of a company limited by shares shall be the obligors of liquidation, meaning that they shall bear liability for compensation if they are lax in performing their obligations and cause damages thereby.
Once bankrupt conditions occur, senior officers should inform the shareholder(s) and prepare the supporting materials and apply for bankruptcy in the shareholders' name if they decide to take this route. Considering the harsh criteria set by the court and the potential future personal liabilities for senior staff, they should take as their goal the prevention of the company's assets being reduced, and thereby ensuring the interests of the creditors are not damaged, rather than aiming for successfully opening a bankruptcy proceeding.
During bankruptcy proceedings
During the bankruptcy proceedings, the relevant senior staff shall not only cooperate with the People's Courts and creditors' meetings, but also shall fulfill their duties of loyalty and diligence to the company.
From the acceptance of a bankruptcy application to the termination of bankruptcy procedures, the relevant senior employees shall maintain proper care of the company's assets, seals, account books and documents, and other articles; perform tasks as requested by the People's Court or administrator and answer any enquiries truthfully; and attend creditors' meetings and answer enquiries truthfully. The officers shall also remain at their place of residence and may not leave without permission by the People's Court; and shall not accept any new directorship, supervisory or senior management appointments with another company or organisation. If the senior staff fail to perform such duties, the People's Court is entitled to summon them, issue a warrant, impose a fine, issue a notice of admonishment or detain them – for foreign employees, that means they may not leave China.
During the liquidation process, the remuneration of senior staff shall not exceed the average employee salary, and any performance bonuses and higher salaries shall be returned. Senior officers are obligated to supervise shareholders' capital contributions, and assume corresponding joint liability where shareholders have not fulfilled or violated their capital contribution obligations. Also, senior staff may not conclude commercial contracts in the name of the company with any third party without the agreement of the bankruptcy administrator.
In addition, the Provisions of the Supreme People's Court on Several Issues Relating to Application of the Company Law (V), issued in April 2019, stipulates that if a transaction harms the interests of the company, senior employees shall not be exempted from responsibility by claiming the transaction conforms to the rules of information disclosure, was approved by shareholders or is compliant with laws, administrative regulations or the articles of association. This puts higher requirements on the duty of loyalty and diligence. When performing their duties, senior staff should not only abide by procedural provisions, but also make decisions in good faith. This could be deemed as the 'business judgement rules' in Chinese law.[4]
Conclusion
For foreign investors, many of the senior staff of their Chinese subsidiaries are also foreigners that may encounter various restrictions while performing their duties due to geographical, linguistic and other factors. The thorough formulation of articles of association and internal regulations clearly specifying the scope, content and procedures for senior staff, and at the same time providing more flexible and diverse ways and methods under the law for them to exercise their functions and powers, may help draw a definite and meaningful path for these employees. Liability insurance for senior staff could be considered when necessary. Meanwhile, senior staff should in turn take note of any problems, consider the policies and perform their duties. They shall—under the laws, articles of association and internal rules and regulations—safeguard the interests of both the company and shareholders as much as possible, and maintain reasonable records and archives. With China's social credit system looming, senior employees should strengthen risk awareness for a sustainable win-win situation with the company.
---
Luther Law Offices in Shanghai is fully licensed to offer legal services in China and provides advice on all questions of Chinese law. We support foreign investors in the Greater China region on all legal matters with focus on corporate/M&A, dispute resolution, employment law, white-collar crime, commercial and distribution law, IP law, construction law and tax law. We also provide 'one-stop' services covering corporate secretarial services, bookkeeping services, tax filing and payroll services.

---
[1] 'Senior officer' means in accordance with Company Law the manager, deputy manager, financial controller, or board secretary of a listed company, and other personnel stipulated in the articles of association of the company; hereby including director, supervisor and general manager of the company.
[2] http://www.court.gov.cn/zixun-xiangqing-83772.html.
[3] https://www.coe.int/en/web/cepej/special-file-publication-2018-edition-of-the-cepej-report-european-judicial-systems-efficiency-and-quality-of-justice-.
[4] https://en.wikipedia.org/wiki/Business_judgment_rule