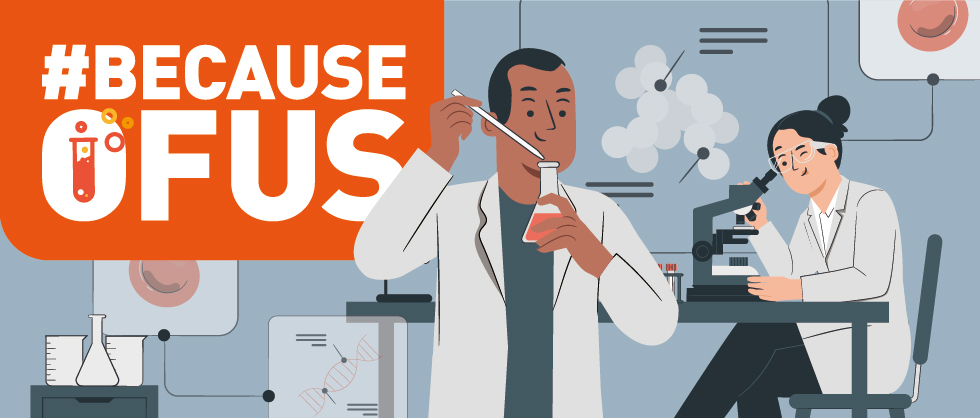 New Regulations to Protect Pharmaceutical Patents and Foster Innovation
As the independent voice of European business in China since 2000, the European Chamber actively participates in China's legislative process and our advocacy activities are widely recognised by the Chinese authorities.
In 2019, we launched our #becauseofus campaign to show our gratitude for the joint advocacy efforts of all stakeholders: governments, think tanks, member companies and our own working group and desk managers. In EURObiz in 2022, we will present four examples of our successful advocacy work.
For this edition, we look at how new regulations to protect pharmaceutical patents and foster innovation were introduced.
---
The development of innovative pharmaceutical products is a high-risk venture, characterised by a lengthy and costly research and development (R&D) process. But the results, i.e. new drugs, can be easily copied. Therefore, the protection and enforcement of intellectual property (IP) rights is critical for protecting and incentivising pharmaceutical innovation in order to continuously bring new medicines to patients and society.
Patent Term Extension (PTE)

The term for the patents of originator drugs is limited – 20 years in the European Union (EU), China and the United States (US). By contrast, the patent registration and drug regulatory processes are often lengthy and can take several years to complete, often eating into the originator drug's patent term. The loss of patent life due to regulatory delays means originator drugs' 'lifespan' in the market is cut short. This also reduces the return on investment for developers of the originator drug, which on average takes up to 12 years and costs more than euro (EUR) 2 billion.  
Patent term extension/restoration measures serve to supplement any loss of drugs' patent terms due to long regulatory approval processes. For instance, the EU, Japan and US provide up to five years of restoration.  
Advocacy Efforts
As early as 2001, in the European Chamber's first Position Paper, the Pharmaceutical Working Group had called on China to set up patent term restoration rules. For the next two decades, the Pharmaceutical Working Group raised the issue in each of its annual position papers; and collected and submitted comments from member companies on Chinese laws and regulations regarding patent term.
Success
The new Patent Law, issued by China's National People's Congress (NPC) and enacted on 1st June 2021, stipulates that an extension can be granted to the patent for invention related to new drugs whose marketing approval is obtained in China, for up to five years.
Looking forward
The Pharmaceutical Working Group commends the Chinese authorities for the positive steps they have taken to provide PTE, and continues to advocate for the effective implementation of PTE measures. Looking forward, the working group hopes to see:
further clarification of the type of drugs and patents eligible for PTE, the scope of protection provided, and PTE calculation methods; and
a clear definition of "new drug" that is consistent with international standards, i.e.  newly marketed in China as opposed to "first approved outside of China", which is key for adequate PTE calculation. 
Patent linkage
Patent linkage is another mechanism to enforce drugs' patent – it links drugs registration to patents, so that the authorities do not approve the registration of a drug that would infringe on an existing patent. Patent linkage originated in the US, from the 1984 Hatch-Waxman Act.1 Patent linkage also exists in emerging markets like South Korea and Mexico. 
Situation in China
In China, drug innovators have been deeply concerned about the continuous approvals of generic drugs before the expiration of the respective compound patents.
The Administrative Measures for Drug Registration, released in 2002, provides for the protection of drug patent rights. Attempts were made in 2005 and 2007 to include patent linkage provisions, but it was not until October 2017 that the Chinese Government called for exploring drug patent linkage and reducing patent infringement risks from generic drugs.2 
From 2019 until early 2021, the working group noted over 10 generic drugs being approved even though the originators' patents were still in force. Some of the approved generics attempted business-related activities that would harm the originator's profits, such as listing in provincial procurement, participation in centralised procurement and inclusion as candidates for the National Reimbursement Drug List.  
The lack of a patent linkage mechanism impeded the establishment of a level playing field between pharmaceutical companies as well as the building of a pro-innovation ecosystem.
Advocacy efforts
The European Chamber's Pharmaceutical Working Group has been advocating on this issue in its annual Position Paper since 2002. In addition, and most extensively since 2019, the working group:  
collected and submitted comments from member companies to multiple Chinese government organisations, including the NPC, National Medical Product Administration (NMPA), Supreme People's Court (SPC), and the China National Intellectual Property Administration (CNIPA);  
submitted advocacy letters to the authorities on patent infringement and its impact on the pharmaceutical industry; and 
hosted regular discussions on the topic among member companies. 
Success
With the release of three relevant regulations on 'early resolution mechanism on pharmaceutical patent disputes' in July 2021,3 China's pharmaceutical patent linkage mechanism was introduced. An administrative system linking drug registration to patents is now being created. Based on these regulations, originator pharmaceutical companies can prevent a generic product that infringes their IP from registering and entering the market.  
This is an important step forward in China's pharmaceutical IP protection. By establishing a mechanism for early patent disputes prior to the marketing of generic products, patent linkage promotes fair competition and a more pro-innovation pharmaceutical market, two business environment conditions that lie at the core of the European Chamber's values.
Looking forward
While the introduction of patent linkage in China is a positive move, further improvements can be made so as to effectively protect both chemical and biologic originator drugs.
Looking forward, the working group hopes to work together with the relevant authorities to seek more clarity on the linkage rules; ensure stay periods against registration of generics are provided to fully enable early patent dispute resolution; and improve the mechanism to further balance the interests of both originators and follow-on products. 
---
[1] Pang, Dongcheng and Li, Dongxiu, Comparing drug patent linkage in China and the US, China Business Law Journal, 13th December 2021, viewed 31st May 2022,  <https://law.asia/comparing-drug-patent-linkage-in-china-and-the-us/>
[2] Raju, K.D., Patent Linkages and Its Impact on Access to Medicines: Challenges, Opportunities for Developing Countries, 28th October 2021, viewed 31st May 2022, <https://link.springer.com/chapter/10.1007/978-3-030-83114-1_12>
[3] On 4th July 2021, the Measures for the Implementation of Early Resolution Mechanisms for Pharmaceutical Patent Disputes (Interim), issued and enacted by the CNIPA and the NMPA; on 5th July 2021, the Provisions on Several Issues Concerning the Application of Law in the Trial of Civil Cases of Patent Disputes Related to Pharmaceutical Registration Application and Registration, issued by the SPC; and on 5th July 2021, the Administrative Adjudication Measures for Drug Patent Dispute Early Resolution Mechanism, issued by the CNIPA.