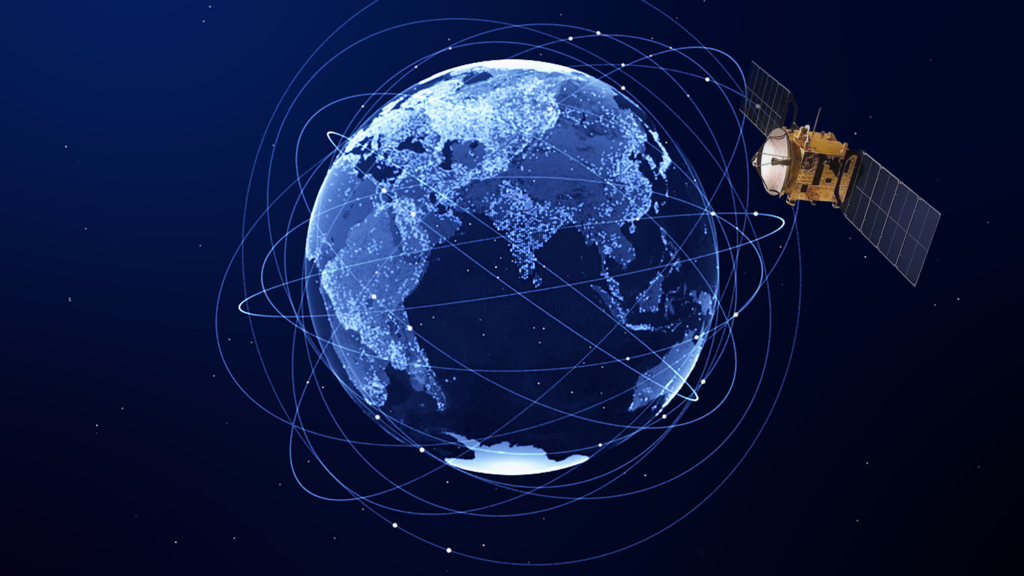 GNSS market and technology trends in China
In 2019, 53.5 per cent of the world's Global Navigation Satellite System (GNSS) installed bases were located in the Asia-Pacific. The region's GNSS revenue for that year amounted to euro (EUR) 46 billion, of which road-related usage accounted for half and consumer services another 38 per cent. A recent report by GNSS.asia on industry market trends in the Asia-Pacific estimates that this revenue will grow to EUR 106 billion by 2029. In this article, Tiantian Qi, project managerof GNSS.asia in China, looks at developments in China's GNSS market over the past year, from satellite constellations to schoolbags with positioning devices and smart weeding machines.
---
BeiDou-3 officially launched
On 31st July 2020, President Xi Jinping announced the official launch of China's BeiDou-3 (BDS-3) satellite navigation system. This latest launch takes the system global, following the BDS-2, which was regional, and BDS-1, the initial national-based satellite navigation system. Going global enables BeiDou to compete with Europe's Galileo system and the satellite navigation systems of the United States and Russia. China also launched its first Internet of Things (IoT) satellite constellation in 2020, which, according to the GNSS.asia Market and Technology Trends Report, will improve China's capacity in terms of "IoT, mine hydrology monitoring, marine ranching, intelligent container, ecological environment protection, forest fire prevention, green mining and smart agriculture".[1]
2020 also saw the introduction of the latest generation of BDS high-precision navigation microchips, the world's first 22 nanometre positioning chip. This chip is quarter the size of the previous generation and will consume only a fifth of the power when in operation.
Benefits for Chinese people
BeiDou can also bring major benefits to ordinary people in their day-to-day lives. For example, China's Child Safety Emergency Response (CCSER) platform signed a strategic cooperation agreement with a high-technology subsidiary of the navigation technology service provider NavInfo. The aim is to develop wearable devices for children that will help prevent bullying, sexual abuse and cases of abduction/disappearance. Similarly, a BeiDou-linked positioning schoolbag has been produced by Fujian Questing Technology and Qianxun Spatial Intelligence (Qianxun SI). An accompanying mobile app will provide real-time positioning information, as well as electronic geofencing—where an alarm is triggered if the location transmitter crosses a pre-defined boundary—and tracing data.
The same electronic geofencing technology can also be applied to livestock. Herders in Inner Mongolia will be supplied by the government with a smart monitoring system. Collars fitted on sheep or cattle will send signals to their herders' handheld devices, allowing not only for geofencing but also real-time positioning, as well as the analysis of herd movements over time. BeiDou is also having an impact in other fields of agriculture; a research team from Yangzhou University used BDS positioning to more accurately apply fertiliser and carry out weeding, which resulted not only in increased yields but also reduced herbicide pollution.[2]
Autonomous driving
As over half of GNSS revenue in the Asia-Pacific market was generated from road-related usage, it is no surprise that further research and development (R&D) is being dedicated to autonomous driving. SAIC Motors have launched heavy-duty trucks with Level-4 (L4) autonomous driving capabilities; that means they are self-driving, but currently only legally allowed within allocated areas.
However, within those areas, the vehicles can be operated far more efficiently. For example, L4 trucks are now crossing the Donghai Bridge to and from Shanghai and the Yangshan Deep-water Port in Zhejiang Province with only 20 metres between each vehicle, instead of the 150 metres recommended to ensure safe manual driving. This reduction in separation distancing is due to the BDS-facilitated precise positioning, which enables heavy trucks to park in place each time, and to stop within 15 seconds regardless of weather or road conditions. This technology is also in use in Yutong Group's smart buses operating in Zhengzhou and RoboTaxi service in Guangzhou.
Drones
China's drone market is expected to grow significantly, particularly the civilian drone sector, and is forecast to reach Chinese yuan (CNY) 96.8 billion by 2023, at compound annual growth rate of over 60 per cent.[3] Currently, there are over 6,000 unmanned aerial vehicle enterprises in China, 70 per cent of which provide government-related services such as firefighting, security and meteorology, among others. New avenues for development in the civilian drone market are opening up in agriculture, cargo transportation and data acquisition, to name but a few. For instance, in the Second Affiliated Hospital of Nanhua University in Hunan, drones can transfer medical samples to the pathology department in 70 seconds, as opposed to the 20 minutes it can take if delivered by staff.
Conclusion
In 2020, China was the first market to be affected by COVID-19, but it was also the first to use GNSS technology—such as robot courier services—to help people deal with lockdowns and restrictions on movements. The government's 14th Five-year Plan builds on this trend by promoting industries that rely on BeiDou-related technology. Chinese consumers are already very savvy when it comes to mobile devices—demonstrated by the essential role WeChat now plays in Chinese society—which makes it easier to introduce any apps or handheld devices required for innovative GNSS-related services, increasing the opportunities for investment in the GNSS market.
---
Tiantian Qi is project manager at GNSS.asia in China, and senior business manager and national working group lead at the European Union Chamber of Commerce in China.
GNSS.asia is funded by the European Union within Horizon 2020, the EU Framework Programme for Research and Innovation, under grant agreement no 870296. Via a network of local representatives across Asia, supplemented with expert knowledge of local and wider technology trends, GNSS.asia continues to drive cooperation on GNSS technology across continents. The project has a significant outreach, including via workshops, industry seminars and roundtables, both in Asia and in the EU. To learn more about GNSS.asia visit their website: www.gnss.asia.

---
[1] Market and Technology Trends 2021/ Edition 3, GNSS.asia, 1st September 2021, viewed 9th September 2021, <https://gnss.asia/new/market-and-technology-trends-edition-3/>
[2] Shi Y., Xi, X., Gan, H., Shan X., Zhang Y., Shen, H. & Zhang, R., 2021, Design and Experiment of Row-Controlled Fertilizing–Weeding Machine for Rice Cultivation, Agriculture, MDPI, Open Access Journal, vol. 11, no. 6, pp. 1-15, June.
[3] Fan Feifei, Profits, air-dropped!, China Daily, 25th February 2019, viewed 7th September 2021, <https://www.chinadaily.com.cn/a/201902/25/WS5c732fb4a3106c65c34eb180.html>