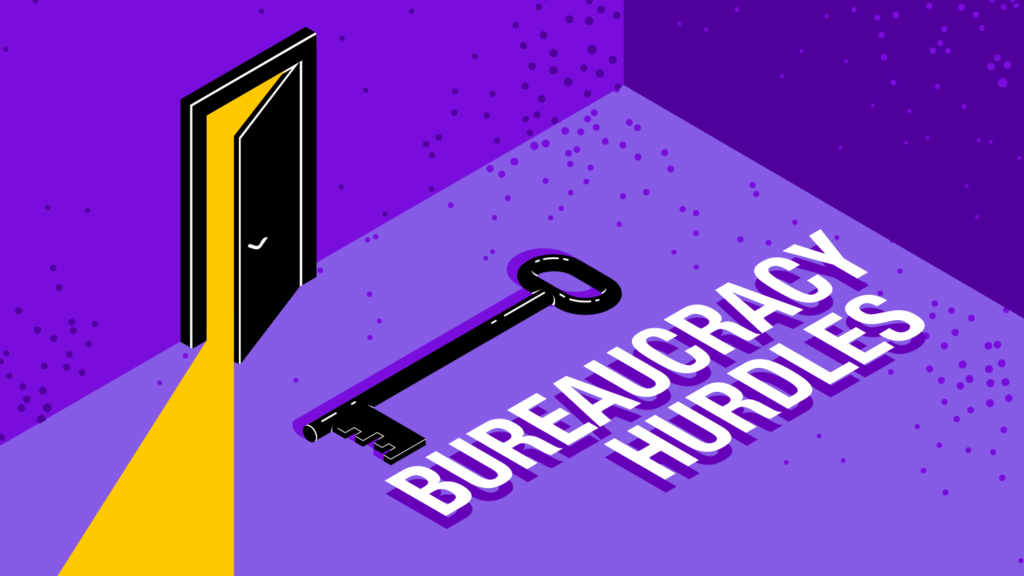 Invisible market access barriers when doing business in China
Expanding into unknown markets can be time-consuming, risky and complex. These concerns increase even more in times of a global pandemic, when movement is limited and bureaucracy hurdles remain. Invisible barriers often present themselves to European companies looking to enter the Chinese market. This article by Sebastian Hoffmann from Hawksford highlights the obstacles that remain in place, despite the Chinese Government having made some improvements to the business environment for foreign direct investment in recent decades.
---
Limited movement continues
Before the outbreak of COVID-19, business owners and senior managers were able to fly into China on a regular basis to check and engage in the business activities of their local entities. Even though citizens from most European Union (EU) Member States are once again able to apply for M, F and Z visas without needing PU letters to be issued—as previously required since the beginning of the pandemic—the biggest obstacle lies in finding suitable flight connections. The few flights available are generally overpriced, costing up to Chinese yuan (CNY) 50,000 or more for a one-way journey. Besides, anyone travelling to China will still be asked to complete a 10-day quarantine. These travel restrictions continue to have a huge impact on investors who have ambitious expansion plans in China and are keen on meeting their contacts face-to-face.
High administrative threshold
Unlike in most European countries, where you can easily register various types of companies, business owners in China must first go through a rigorous application process to gain approval for registration. Such barriers make it more difficult to access the Chinese market in comparison to many other markets of interest.
Although companies are encouraged to complete some of the application procedures—such as bank account opening and tax registration—via online systems and digital formats, these methods are not always straightforward for non-local residents. This is because the process involves a step called 'real-name verification', a procedure that non-local residents can only complete during an in-person visit to the bank and the local tax bureau. Few Chinese banks currently allow real-name verification via a real-time video conference as an alternative, leaving limited alternatives for foreign passport holders.
External assistance often unavoidable
When registering a business in China, companies must appoint individuals to fulfil the roles of their legal structure, such as a 'legal representative', a 'financially responsible person' and a 'supervisor'. These roles do not necessarily have to be filled by local Chinese residents, but do require a Chinese mobile number to proceed with the various documentation and procedures requested by local governments. Since Chinese mobile numbers for individuals are all real-name authorised and only available for purchase at the counter of telecommunication providers in China, foreign companies may face some difficulties here. Without an existing local mobile number, they will most likely be unable to open a bank account or register with the tax bureau, and are therefore unable to independently complete the required business registration steps.
However, foreign companies can appoint a reliable third-party corporate service provider that is based in China and able to provide nomination services of the afore-mentioned roles. As part of the procedure, the appointed service provider will authorise local staff to assist foreign companies with the entire real-name verification process. However, this can lead to extra costs, as well as the efforts needed to find a trusted service provider.
Challenges in financing and capitalising the business
Financing and capitalising a business in China can be a challenging task, with the main difficulty being access to loans. Micro enterprises encounter great difficulties in securing financing from banks, due to a low return on profit from such businesses. Even if a foreign-invested small business is able to obtain loans from a bank, the interest rate of various service charges is usually significantly higher than that offered to local companies. Business owners should define their financial needs and make cash flow projections before registering their companies in China to assess the suitable registered capital value. Cash flow projections can also help companies understand when they are most likely to need additional funds and plan how to procure them. Meanwhile, capital increases and intercompany financing can be considered valid alternatives to a bank loan.
Difficulties in transition to electronic functions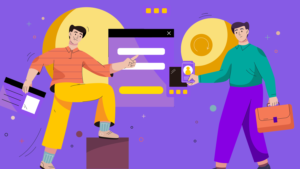 With the aim of digitalising and modernising business registration, the Chinese Government has been promoting the use of electronic business licences and company seals that have the same legal effect as paper/physical ones. When registering a new business in the cities involved in the pilot programme, such as Shanghai, the adoption of e-business licences and e-company seals becomes a must. Applying for these is done on WeChat or Alipay, for which a Chinese mobile number is needed. If the legal representative is a Chinese identification card holder, this step can be done quickly online. However, in the case of a foreign passport holder, a legal representative is required to either visit the local State Administration for Market Regulation office in person, or to authorise a local agent to apply for the e-business licence. The latter can be done by signing a confirmation letter and providing an email address to receive the QR code issued by the authorities. Although the digital formats and online systems are intended to improve working efficiency, they present difficulties for non-local residents looking to register businesses.
Registered address and cash reserves remain crucial
When setting up a company in China, business owners are required to submit a physical registered address to be stated on the business licence. To comply, companies need to rent an office space in commercial premises, which usually means having to pre-pay up to three months of rent, on top of the standard deposit required by the landlord. It is therefore highly recommended to ensure a strong and healthy cashflow from the beginning, as running out of cash can pause or postpone market access plans. Securing rental space also requires extensive documents from the landlord, which often takes time and is difficult to manage from abroad, especially when language barriers exist.
As an alternative, a virtual office can be used as a company's registered legally binding address. Through this, and upon providing all relevant lease paperwork, a business licence can be issued even though a company is not able to provide its own physical office premises at the time of application. However, this solution currently only applies to selected special economic zones, such as in Shanghai or Shenzhen. Significantly, certain industries—such as food and beverage or chemicals—are not eligible for this option. This is because those ventures require separate permits or have warehouse facilities, which lead to additional requirements (like pre-approvals, licences), due to the nature of their business activities.
Conclusion
While the Chinese administration has made a lot of efforts to support foreign businesses, accessing the Chinese market is still quite complex. Increased localisation is therefore regarded as a necessity and an opportunity to effectively meet growth needs. Businesses should be ready to observe further policy implementation and continuously adjust their expansion strategies towards more flexibility by reducing their dependence on certain administration procedures affecting their business in the long run. While doing so, it is necessary for companies to work with a trusted partner who can plan ahead for each step in entering the market and ensure sustainable growth.
---
Disclaimer
Current regulations are constantly changing based on the epidemic prevention and control situation. Our writing does not represent the view of the authorities. Kindly be reminded that stated policies are subject to constant changes and modifications. Therefore, by the time of reading, above rules and regulations might have been adjusted already.
---
Sebastian Hoffman is a senior sales and business development associate in charge of Hawksford German Desk in China. His areas of expertise are: trade and business development in Asian markets; entry strategies in the Asia-Pacific; manufacturing operations; and German cross-border trade.
Hawksford is a leading provider of corporate, private client and fund administration services. We help clients to make the most of their business decisions and their wealth by taking on the burden of regulatory, financial and tax compliance, corporate governance and reporting obligations. We have helped families to take care of their wealth, entrepreneurs to succeed, multinational companies to operate and transact, and funds to maximise their returns