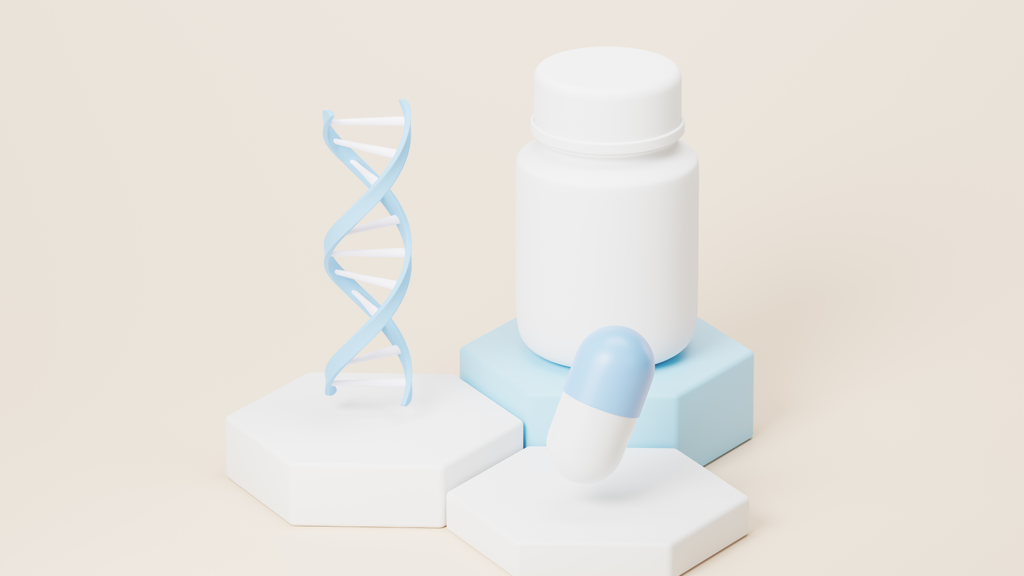 Market prospects and investment paths
Biopharma, short for biopharmaceuticals, are medical products produced using biotechnology (or biotech). Typical biopharma products include pharmaceuticals generated from living organisms, vaccines and gene therapy, among others. China's biopharma industry has much attention home and abroad, especially after Chinese companies developed multiple COVID-19 vaccines that are now in wide circulation. Market capitalisation of Chinese biopharma companies grew to over United States dollars (USD) 200 billion in 2020 from USD 1 billion in 2016.
With China's rapidly ageing population and a growing affluent middle-class, the country's biopharma industry presents challenging but compelling opportunities to investors. In this article, Yi Wu of Dezan Shira discuss the market size, growth drivers and global competition facing China's biopharma industry and suggest potential investment paths.
---
How big is China's biopharma market?
Biopharmaceuticals in China is a lucrative business, with significant domestic demand due to an ageing population and expanding household budgets for quality products and services as people's living standards improve.
China's healthcare market is predicted to expand from around Chinese yuan (CNY) 6.47 trillion (tn) (USD 900 billion (bn)) in 2019 to CNY 16.53 tn (USD 2.3 tn) in 2030,[1] and its market size is second to only the US. Specifically to the biopharma industry, the market size will likely grow from CNY 345.7 bn (USD 47.60 bn) in 2020 to CNY 811.6 billion (USD 111.76 bn) in 2025, a 135 per cent increase in five years.[2] Similarly, market capitalisation of Chinese biopharma companies grew from USD 1 bn in 2016 to over USD 200 bn in 2020.[3]
What are the growth drivers for China's biopharma industry?
The broader biotech sector is a main focus of the Chinese Government's 'Made in China 2025' strategy.[4] The country needs a steady biopharmaceutical industry to address its healthcare needs and to build an internationally competitive and innovative pharmaceutical industry as part of wider economic restructuring. Under the same momentum, on 30th January 2022, nine agencies jointly issued the 14th Five-year Plan for the Development of the Pharmaceuticals Industry to clarify the goals and directions for industry development in the next five years.[5]
In recent decades, China's biopharmaceutical industry has undergone a momentous shift, evolving from a generics-focussed space to a thriving innovative hub. Promoting the industrialisation and application of novel drugs and high-end medical devices and techniques is a major developing area under the industry's plan. At the same time, many of the country's wider pharmaceutical regulations were aligned with global standards. Authorities have streamlined new therapy approval and reduced the cost of domestic drug development, making the Chinese market more attractive to domestic and foreign investors alike.[6]
The emphasis on innovation and standardisation has profound implications for patients and industry peers. China's National Reimbursement Drug List (NRDL) has, for example, expanded access to innovative drugs through the country's basic medical insurance coverage. The 2020 NRDL list, effective from 2021, expanded twice to include a total of 2,860 drugs, and analysts anticipated a price cut of up to 61.7 per cent among new drugs.[7] Such facilitated approval and price reduction will drive more interest to the industry.
The biopharma industry is also boosted by the application of advanced technology. Many pharmaceutical companies have built partnerships with technology firms to develop new drugs through artificial intelligence (AI) during the research, discovery and testing stages. It is reported that financing for AI-assisted drug discovery in China exceeded CNY 8 billion (USD 1.26 billion) in 2021.[8] Application of AI will be more critical to the industry's development in the future.
China's biopharma innovations are also gaining worldwide regulatory recognition. For instance, the US Food and Drug Administration (FDA)'s designations for China-originated therapies have proliferated in the past two years.[9] While China's biopharma industry sees rapid development in breakthrough innovations, its research capacity still lacks behind major powers, such as European Union Member States, the US and Japan.
To further develop its biopharma and biomedical industries, the Chinese Government has established seven biomedical city clusters, spanning from the Jing-Jin-Ji Area,[10] the Yangtze River Delta, and the Greater Bay Area to central and western China. These regions host industrial zones that incubate key research entities and companies that facilitate technical development.
Challenges: Competition between China and the US in biopharma
Many speculate that the biotech sector could become a new battleground between China and the US —similar to what is happening in semiconductors.
In February 2022, the US Government added two subsidiaries of Wuxi Biologics to its 'unverified list'. While this does not prevent American companies from doing business with the firm, it adds procedures and paperwork. In September, US President Biden signed an executive order to boost domestic manufacturing in the US biotech industry. The order mentioned risks posed by foreign competitors in the biotechnology supply chain. Following the order, shares of Chinese biotech companies tumbled, especially those with large revenue exposure to the US.
Though the executive order did not specify sanctions as happened with semiconductors, it is a first step in this direction as it asks US departments to come up with plans for alternatives. In addition, it also explicitly mentions the importance of safeguarding biological data for security concerns. Therefore, it is possible that the biopharmaceutical industry may take a similar path to semiconductors.
Potential investment paths for foreign investors
Active government and policy support, growing domestic R&D capacity, and the scale of public healthcare demands have galvanised a new era of biopharmaceutical innovation in China. The country's emergence as a potential new source of innovation and R&D opens more doors to the global biopharmaceutical industry. Strategic partnerships with Chinese companies can provide access to local markets and commercialisation opportunities. Possible involvement for foreign investors includes the following:
sourcing assets from China for local and global markets;
partnering or launching local investment funds;
establishing incubators to foster early-stage innovation;
opening technology platforms to Chinese innovators; and
investing in R&D for commercialisation.
These strategies will enable foreign players to capture a share of China's rapidly growing biopharma industry. They will likely gather momentum as Chinese players continue to evolve and augment the global biopharmaceutical marketplace.
At the same time, anticipating the increasing competition between China and the US in biotechnology, investors should prepare for risk exposure to geopolitical entanglements.
---
The original version of this article was first published by Dezan Shira on their China Briefing website on 10th November 2022.
---
Dezan Shira & Associates is a pan-Asia, multi-disciplinary professional services firm, providing legal, tax and operational advisory to international corporate investors. Operational throughout China, ASEAN and India, our mission is to guide foreign companies through Asia's complex regulatory environment and assist them with all aspects of establishing, maintaining and growing their business operations in the region. With more than 28 years of on-the-ground experience and a large team of lawyers, tax experts and auditors, in addition to researchers and business analysts, we are your partner for growth in Asia.

---
[1] China's healthcare market is expected to grow from RMB6 trillion in 2019 to RMB16 trillion in 2030, Ping An Insurance, 30th April 2021, viewed 18th November 2022, <https://www.prnewswire.com/news-releases/chinas-healthcare-market-is-expected-to-grow-from-rmb6-trillion-in-2019-to-rmb16-trillion-in-2030-301281036.html>
[2] Market size of biological medicines in China from 2013 to 2020, with a forecast until 2025 (in billion yuan), Statista, March 2022, viewed 18th November 2022, <https://www.statista.com/statistics/999117/china-market-size-of-biopharmaceuticals/>
[3] Gaurav Gupta, As Washington Ties Pharma's Hands, China Is Leaping Ahead, Barrons, 11th June 2021, viewed 18th November 2022, <https://www.barrons.com/articles/as-washington-ties-pharmas-hands-china-is-leaping-ahead-51623438808>
[4] Made in China 2025, State Council, viewed 18th November 2022, <https://english.www.gov.cn/2016special/madeinchina2025/>
[5] 14th Five-year Plan for the Development of the Pharmaceuticals Industry, State Council, 30th January 2022, viewed 18th November 2022, <http://www.gov.cn/zhengce/zhengceku/2022-01/31/5671480/files/b2cafa62d001408e8e20acf71ab4bf26.pdf>
[6] Dexter Yan, China Aims To Synchronize With Global Drug Approvals By 2025, Pink Sheet Pharma Intelligence, 24th January 2022, viewed 18th November 2022, <https://pink.pharmaintelligence.informa.com/PS145555/China-Aims-To-Synchronize-With-Global-Drug-Approvals-By-2025>
[7] China's 2021 NDRL listing sees price cuts of up to 95 percent, The Pharma Letter, viewed 18th November 2022, <https://www.thepharmaletter.com/article/china-s-2021-ndrl-listing-sees-price-cuts-of-up-to-95>
[8] Liu Zhihua, AI-powered tech is key to innovation, new drug discovery, China Daily, 18th April 2022, viewed 18th November 2022, <https://global.chinadaily.com.cn/a/202204/18/WS625cc8c4a310fd2b29e578aa.html>
[9] Kiki Han, Franck Le Deu, Fangning Zhang, and Josie Zhou, The dawn of China biopharma innovation, McKinsey, 29th October 2021, viewed 18th November 2022, <https://www.mckinsey.com/industries/life-sciences/our-insights/the-dawn-of-china-biopharma-innovation>
[10] 'Jing-Jin-Ji refers to the Beijing, Tianjin and Hebei Province area.