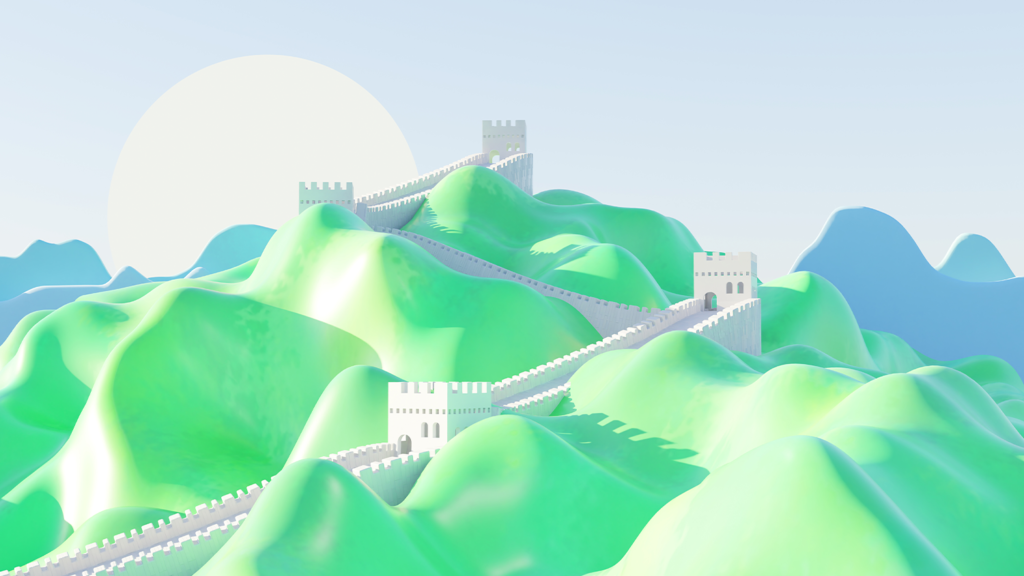 What European businesses need to consider
On 28th July 2023, Typhoon Doksuri made landfall in China's Fujian Province, and continued to make its way up the east coast. It was the strongest typhoon on record to hit Fujian, and in Beijing broke rainfall records that stretched back to Qing Dynasty times – only three weeks earlier the capital had been baking under a heatwave. The typhoon killed at least 80 people on Mainland China, and caused over Chinese yuan (CNY) 110 billion in property damage.[1] Just a month later, on the night of 7th September, Hong Kong endured the most severe hourly rainfall ever recorded in the city, which led to two fatalities, as well as mudslides and sinkholes, while Shenzhen was also inundated, with about 3,000 people evacuated or relocated.[2] Considering the unimpressive report card on progress on the Sustainable Development Goals that was presented at the United Nations General Assembly in New York in September, such unpredictable weather patterns are likely to continue. Therefore, there are several aspects relating to climate change that members of the European Chamber should consider when planning their future operations in China.
---
Extreme weather events cause loss of lives, damage to property and infrastructure, disruptions to business and travel plans, and forced evacuations or relocations. Barring the damage to property, European Chamber member companies unfortunately already experienced these phenomena in 2022 and early 2023 due to 'zero-COVID' lockdowns and the abrupt lifting of all restrictions before the population had built up immunity. While the impact of individual extreme weather events is unlikely to last as long as some of the 2022 lockdowns, the financial fallout from 2022 can act as a harbinger of life under climate change. Records were also broken in the European Chamber's Business Confidence Survey 2023, as 30 per cent of respondents reported financial losses—three times as many as the year before—and 62 per cent reported missing out on business opportunities, an increase of 20 percentage points year-on-year and the highest on record.[3]
Another foretaste of climate change was force-fed to many members during the summers of 2021 and 2022, when power cuts disrupted business operations and in several cases led to forced shutdowns. These blackouts were due to a combination of drought affecting hydropower supplies, heatwaves ramping up air conditioning usage and electricity demand, and the transition to greener sources of energy impacting power security. While some businesses were able to buy diesel-operated power generators, this had a knock-on effect on their ability to decarbonise efficiently. Others were able to move their operations to night or weekend shifts, when demand for electricity was off-peak.[4]
Extreme weather events also lead to government advice to stay at home, and often the relocation of populations in areas at risk. For over two-thirds of the readership of EURObiz—composed of the European Chamber's member companies—working from home or a hotel room is not a viable option. Manufacturers in the path of storms may find that all or some of their workforce is unable to travel to the plant, and the availability of short-term casual workers may also be affected. If enterprises try to organise their workforce to stay onsite—as many resorted to during COVID lockdowns—power cuts will again be an issue, while the risk of flooding may completely scupper any such plans. An enterprise's industry may become their lifebelt – whether or not they are considered vital for the Chinese economy and worth diverting the worst of the floodwaters away from.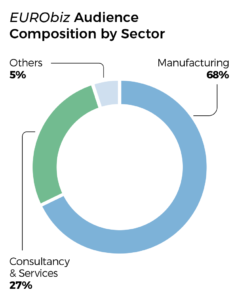 For those employees who can work remotely and endured centralised quarantine during COVID, they will already be familiar with the stress of getting their family relocated and the ensuing difficulties of working from a hotel room with all their loved ones in the same small space. The logistics of being relocated to and fro will inevitably mean the loss of manpower hours, and employees hit by damage to their property and belongings will need to take time off to deal with the clean-up. Going forward, human resources (HR) departments may need to consider allowing compassionate leave for the fallout from extreme weather events, just as many employers in China are now allowing additional leave for employees from single-child families to support their parents as they age.
For both businesses and individuals, insurance policies will have to be carefully checked to see if damage from natural disasters is covered. As extreme weather events become more frequent, premiums to provide coverage for any impact may become unaffordable, or brokers may pull out of more risk-prone areas, as has happened in some parts of California following several consecutive summers of destructive wildfires.
There are additional climate change-related considerations that HR departments will need to grapple with in the near future. For enterprises that engage in work outdoors, their employees will increasingly need protection during heatwaves/cold snaps, while indoor workers will need appropriate temperature-controlled work environments to ensure productivity remains high. Employees with health conditions are also more likely to be vulnerable to the effects of climate change, and may require more tailored health insurance/well-being programmes. The range of conditions officially considered as disabilities may also need to be advocated on with the government.[5]
COVID lockdowns played havoc with supply chains over the past three years. In China, this was particularly troublesome for European Chamber members involved in manufacturing, a third of whom report importing critical components for which they cannot find alternatives, and a quarter of whom can find alternatives but which are of lower quality.[6] Extreme weather events can also impact supply chains; for example, floods in Slovenia in August 2023 led to temporary closures of car manufacturing factories across Europe, as not a single "European car is manufactured which does not incorporate at least one component originating from Slovenia".[7]
Along with the aspects discussed here, there are many other factors relating to climate change that will become increasingly important for businesses to take into account. For instance, the European Union's Corporate Sustainability Reporting Directive and Carbon Border Adjustment Mechanism will both require companies to step up their environmental, social and governance-related compliance, as will growing pressure from consumers and supply chain partners. The European Chamber is assisting our members on this front, with 20 per cent of the 1,058 recommendations in our Position Paper 2023/2024 relating to decarbonisation.[8] In the coming years, we will continue to advocate on this issue in order to support our members deal with the ramifications of climate change in China.
---
[1] FACTBOX: Impact of floods in China after Typhoon Doksuri, Reuters, 11th August 2023, viewed 22nd September 2023, <https://www.reuters.com/world/asia-pacific/impact-floods-china-after-typhoon-doksuri-2023-08-11/>
[2] Chris Buckley, Storms Deluge Hong Kong and Other Southern Chinese Cities, The New York Times, 8th September 2023, viewed 22nd September 2023, <https://www.nytimes.com/2023/09/08/world/asia/china-hong-kong-floods.html>
[3] European Business in China Business Confidence Survey, European Union Chamber of Commerce in China, 21st June 2023, viewed 24th September 2023, <https://www.europeanchamber.com.cn/en/publications-archive/1124/Business_Confidence_Survey_2023>
[4] Energy Transition Challenges: Exploring facts and outlook of the power shortages in South China, EURObiz, July/August 2021, viewed 22nd September 2023, <https://www.eurobiz.com.cn/energy-transition-challenges/>
[5] For more details on policies relating to disabilities in the workplace, please see the Human Resources Working Group Position Paper 2023/2024, European Union Chamber of Commerce in China, 20th September 2023, <https://www.europeanchamber.com.cn/en/publications-archive/1147/Human_Resources_Working_Group_Position_Paper_2023_2024>
[6] European Business in China Business Confidence Survey, European Union Chamber of Commerce in China, p. 19, 21st June 2023, viewed 24th September 2023, <https://www.europeanchamber.com.cn/en/publications-archive/1124/Business_Confidence_Survey_2023>
[7] Peter Crush, Slovenia's floods cause car supply chain problems across Europe, Supply Management, 15th September 2023, viewed 24th September 2023, <https://www.cips.org/supply-management/news/2023/september/slovenias-floods-cause-car-supply-chain-problems-across-europe/>
[8] European Business in China Position Paper 2023/2024, European Union Chamber of Commerce in China, 20th September 2023, <https://www.europeanchamber.com.cn/en/publications-position-paper>