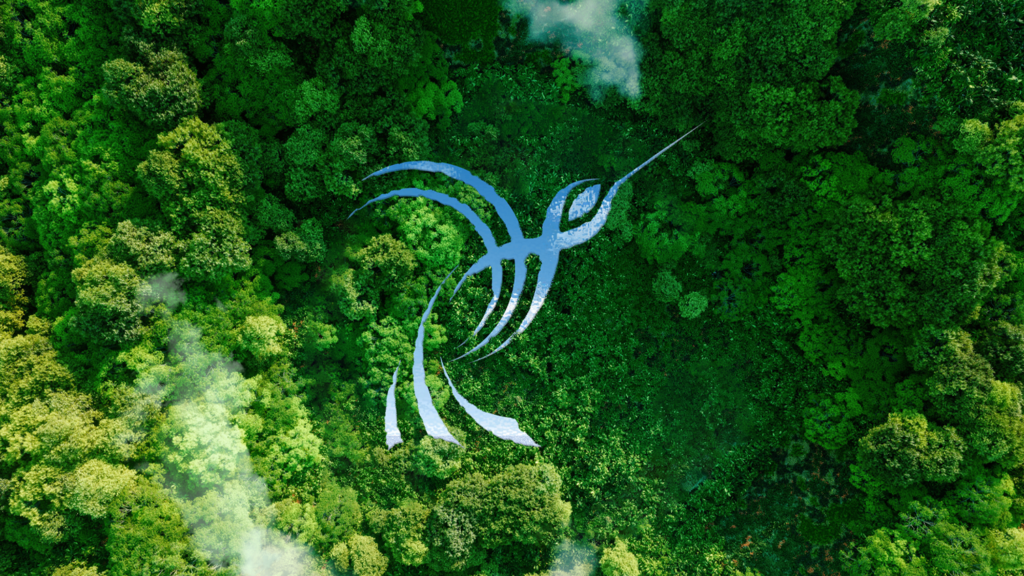 And the path to responsible leadership in crisis times
On 16th November 2022, the European Chamber hosted its 4th Clean & Green Forum and 9th Corporate Social Responsibility (CSR) Awards in Nanjing. In this article inspired by that event, Chia-Lin Coispeau from Maverlinn Impact Innovation shares food for thought on the imperative to develop responsible leaders that can encourage inclusive growth.
---
To lament that we are in a 'crisis' is to bury our heads in the sand, for the truth is that, over the last 20 years, we have lurched from one crisis to another. In retrospect, the 2008 financial crisis offered a timely opportunity for transforming the role, functions and operations of the banking system and the mindset of its leaders to be more inclusive. Sadly, that opportunity was missed. The current health crisis is a second chance to rethink our societal model and dominant economic paradigm. Furthermore, to label climate change merely as a 'crisis'would be a huge mistake, for to counter it will entail a very long fight.
From Asia, the current geopolitical crisis in Ukraine might seem to be taking place too far away to have a serious impact locally. But this too would be a mistake. Today, we are finally beginning to grasp the true extent of our complex interdependence and recognise how quickly what begins as a local or regional crisis can rapidly take on a global dimension that can impact our supply chains, travels, lifestyles and mindsets. However, a crisis can also be an opportunity for us to change and to innovate.
Five decades ago, the Club of Rome think tank blew the whistle on the dangers the addiction to growth would bring.[1] The United Nations' Intergovernmental Panel on Climate Change (IPCC)[2] and the COP27 meetings continue to constantly raise the alarm and try to provoke action that will change the dominant growth paradigm.
To enable this paradigm shift, improving leadership skills and developing responsible leaders remain a categorical imperative. Business leaders, political leaders and citizens must cooperate to leverage the present situation and induce the changes necessary to ensure sustainability, welfare and a happy life for future generations.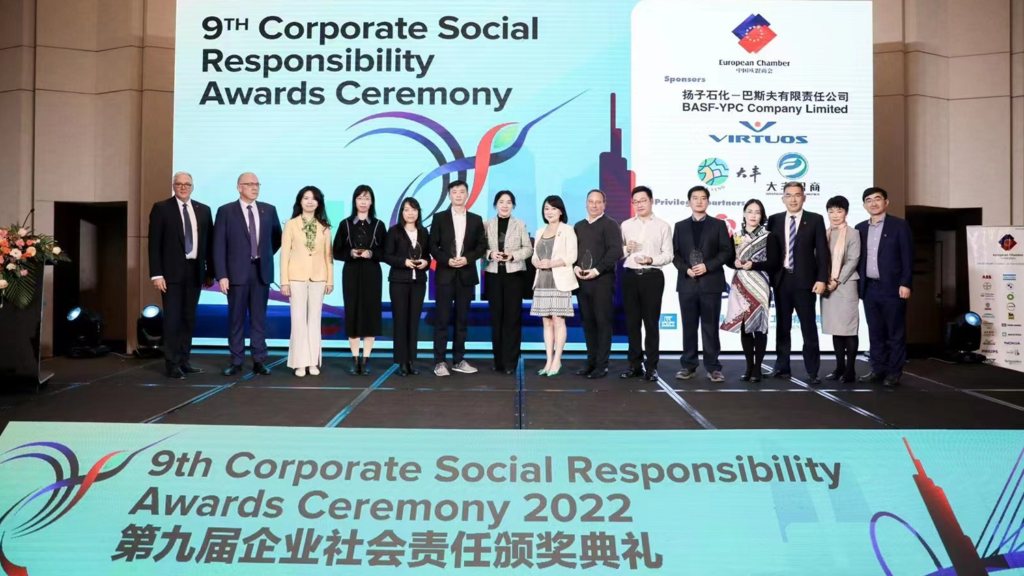 Leaders and 'responsible' leaders: what is their role in society?
The essence of leadership is the capacity to influence, and whether in politics, business or civil society, leaders—responsible leaders—must be willing to take action to drive change now.
There are a number of leaders who are trying to manage the complexities of today's world, to use their imagination to build resilience. For example, a global furniture firm pledged to decouple its growth and its carbon footprint, and reduce its greenhouse gas emissions by more than its value chain emits, while still growing its business. Its supply chain, from sourcing from Forest Stewardship Council forests through to design, production, distribution and the management of the end-of-life cycle of its products, is run on a circular economy model.[3]
Responsible leadership must take into account all stakeholders that will be affected by a decision and integrate the long-term impact of choices made. The challenge lies in handling competing claims and conflicting objectives, and deciding how to prioritise and measure them, all while under pressure from the multiple stakeholders involved.
The vital competencies required to demonstrate responsible leadership in today's complex ecosystem include the ability to reimagine and articulate a company's place in the world; leverage the potential benefit of digital disruption; better control marketing tools used to influence and manipulate consumers; work on reducing gaps (whether they be of gender, nationality, race or ethnicity); and to nurture cooperation among individuals and teams. In short, the responsible leader must 'perform and transform'. [4]
This imperative is not confined to the Western world. For example, a leading gaming industry player, headquartered in Asia, has developed strong women empowerment initiatives. Ahead of the gaming industry average, 30 per cent of its employees are women and it aims to reach 40 per cent by 2025.
Companies in China will also increasingly be compelled to play a broader role in society to take into account their full range of stakeholders. Already, companies are capitalising on the power of data as digitalisation spreads rapidly and on an ever-larger scale. The number of digitally savvy consumers will also grow as firms thrive in this algorithmic world.
Responsible leaders will also have to place greater emphasis on anticipating their employees' expectations, and their wish to find a sense of purpose in their work. Decision-making that integrates environmental, social and governance with rigorous, reliable and trustworthy measures will become essential.[5]
The responsible leader: in search of the common good?
The creation of a virtuous circle between citizens, government and businesses will frequently require businesses to play a leading role and to sometimes even initiate steps. The European Green Deal, the Next Generation EU recovery budget or the 'Fit for 55' decarbonisation legislative package provide frameworks for such cooperation. The promotion of the circular economy,[6] the écologie intégrale,[7] will require significant investment in education to facilitate public understanding of what it means for them and hopefully, win their acceptance of it. However, to benefit all stakeholders, more direct government intervention will be necessary as well as, on a global basis, greater cooperation between Organisation for Economic Co-operation and Development countries and emerging economies.
This means initiating a serious debate about the purpose of a company, the leader's role in society, and the 'reasonable' size of profit. As a green alternative to gross domestic product, China is pioneering a new environmental accounting framework known as gross ecosystem product (GEP), which attempts to assign a monetary value to the contribution of ecosystem services to human wellbeing. Piloted in Shenzhen and Pu'er, among other cities, GEP was applied to coordinate urban development and nature conservation, and to evaluate the performance of government agency in natural conservation. It is believed that GEP can provide a more holistic assessment of national success to drive investment in environmental protection and social welfare.
Likewise, the Corporate Sustainability Reporting Directive (CSRD) voted in by the European Parliament in November 2022 aims to put sustainability reporting on an equal footing with its financial counterparts. From 2024, the CSRD will require all large companies operating in the European Union to disclose data on the impact of their activities on people and the planet, as well as any sustainability risks they are exposed to.[8]

Such measures aimed at leading towards the target growth paradigm shift can only be realised through inclusive cooperation of political, business and society leaders. In this regard, European companies operating in China can and must play a key role.
Acknowledgements
Finally, we would like to take this opportunity to thank the European Chamber, the judges, the winners and all applicants, and the speakers that participated in the 4th Green & Clean Forum and 9th CSR awards for providing such an enriching discussion platform.
The Chamber gratefully acknowledges the support of the sponsors of our CSR event: BASF-YPC Company Limited; Dafeng District, Yancheng; Virtuos China Ltd; and Maverlinn.
---
NOTE : This article is inspired by Developing Responsible Leadership for Sustainability: a Categorical Imperative (published in Think, September 2022, pp 2-15), by Henri-Claude de Bettignies, Emeritus Professor, INSEAD and Distinguished Emeritus Professor of Globally Responsible Leadership at CEIBS, as well as speeches delivered during the European Chamber Nanjing Chapter's 4th Green & Clean Forum and 9th CSR awards, in particular by Octavian Stamate, counsellor for energy and climate action at the Delegation of the EU to China.
---
Chia-Lin Coispeau is partner at Maverlinn Impact Innovation, an advisory firm aimed at reducing social and environmental issues in China and Europe. Our team craft innovative strategies to deliver superior value to industry leaders. Maverlinn is committed to promoting a model of humane development through constant attention given to personal empowerment and the common good.
---
[1] The Limits to Growth, The Club of Rome, 1972, viewed 24th November 2022, <https://www.clubofrome.org/publication/the-limits-to-growth/>
[2] Climate Change 2022: Impact, Adaptation and Vulnerability, IPCC, 27th February 2022, viewed 22nd November 2022, p. 35.
[3] Sustainability – caring for people and the planet, Ikea, viewed 22nd November 2022, <https://about.ikea.com/en/sustainability>
[4] Leinwand, P., Mani M.M. & Sheppard, B., Reinventing Your Leadership Team, Harvard Business Review, January-February 2022, pp. 60–69.
[5] Tomlinson, B., Whelan, T & Eckerle, K., How to bring ESG Into the Quarterly Earnings Call, Sloan Management Review, Summer 2021, pp. 9–11.
[6] Atasu, A., Dumas, C. & van Wassenhove, L. N., The Circular Business Model, Harvard Business Review, July–August 2021, pp. 72–80.
[7] Leloup, J.Y., (2020), Vers une écologie intégrale, Ed., Entreprises, p. 77.
[8] Sustainable economy: Parliament adopts new reporting rules for multinationals, European Parliament, 10th November 2022, viewed 22nd November 2022, < https://www.europarl.europa.eu/news/en/press-room/20221107IPR49611/sustainable-economy-parliament-adopts-new-reporting-rules-for-multinationals>