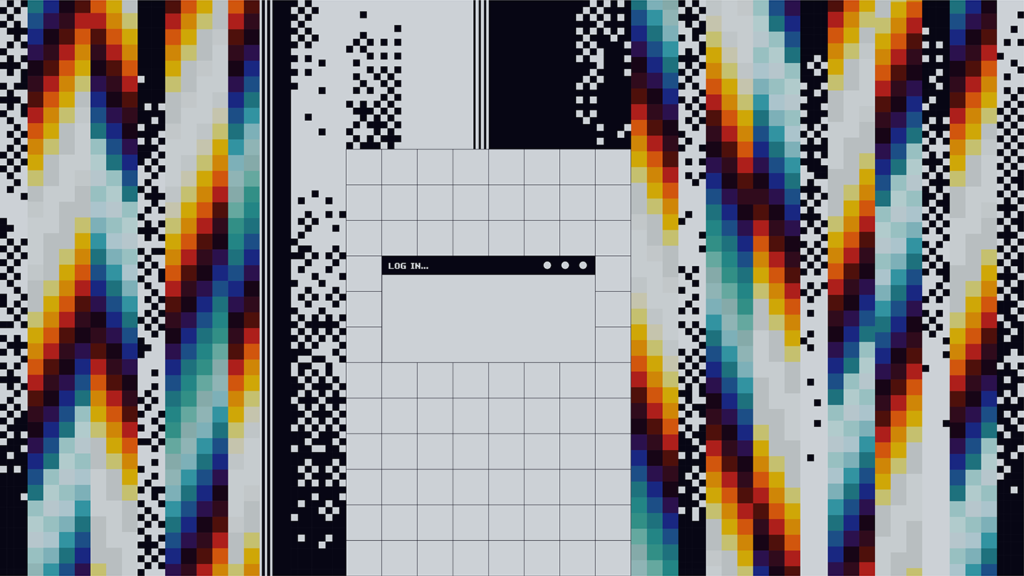 Creative innovation during COVID-19
As the pandemic unfolds, we're experiencing its effect in every aspect of our lives, but we're adapting – and at pace. For businesses, the changes have been unprecedented. Already, the highly contagious nature of the virus has made the world radically more digital and is accelerating the rate of innovation. Companies that were previously slow to digitise their products and services are now paying their 'digital debt'. Even in industries usually held back by red tape, decisions are being made and actions set in motion infinitely faster than before. In this article, Carsten Wierwille, CEO of Ustwo, asks, when we're finally able to get back to our 'normal' routines, how will our different digital world be shaped?
A critical shift in digital health services
Usually hamstrung by delays and suffering from a chronic lack of investment in digital technologies, many healthcare providers have—until now—prioritised the digitisation of records and administration, stopping short of reimagining the patient experience. Understandable, since when the chances of failure are numerous and the cost is loss of life, it is a risk not worth taking.
With COVID-19 sending digital health services into overdrive, some healthcare providers are suddenly conducting more virtual visits in a day than they did in the entirety of 2019.
Governments are being forced to sink money into digital health services and take decisions at unprecedented speed in order to safeguard as many lives as possible. In the United Kingdom, for example, the National Health Service selected eleven suppliers to provide video consultations for primary care after an impressively short 48-hour tender.
Pre-coronavirus, the European Commission passed the Medical Device Regulations (MDR), stating that all health and wellbeing-related software and medical supplies must comply by May 2020. However, the Commission has since extended that deadline so digital innovations in the healthcare space can be accelerated to help deal with the crisis.
Digitising more of our medical services long-term could bring significant advantages. For instance, if we were able to consult a family doctor remotely, they would not need to be based locally to us, which could assist with load-balancing between physicians covering high- and low-density population areas. In the United States (US), the Federal Communications Commission has announced a US dollar (USD) 200 million programme to bankroll telecommunications equipment for healthcare providers, which suggests intent to make digital consulting an ongoing change.
Smart digital solutions for home and telecare can improve the reach, efficiency and effectiveness of modern healthcare systems and reduce their exorbitant cost. In the US, the Johns Hopkins Schools of Medicine and Public Health care scheme Hospital at Home (HaH), which provides hospital-level care for the elderly at home, uses biometrically enhanced two-way televideo, virtual physician visits as part of its service. A pilot study found that a scalable model of HaH could reduce readmissions and improve patients' satisfaction with their treatment.
Rise of escapism and mindfulness
We're seeing a huge spike in people using gaming and online entertainment for escapism (or to pass the time they'd previously have spent commuting/travelling, seeing friends, running errands).
People are also turning 'stay at home' orders and the availability of technology into an opportunity to work on their wellbeing. Apple Store has set up a 'Guided Meditation' section featuring apps like Calm, Breethe and Headspace, which huge numbers of people are now downloading to help them deal with new levels of anxiety. Trainers and fitness professionals are taking their classes online, with some—like the 'world's [physical education] teacher' Joe Wicks—reaping mass audiences through YouTube. Others are offering more personal two-way tuition through teleconferencing apps.
While their initial hope was merely to stay afloat for however long the lockdown lasts, those who have successfully pivoted their offering online and tapped into a need are actually accelerating their business and doing better than they were before.
Rapid adoption and longevity
Governments' insistence that people stay at home has pushed many to scramble around at short notice for technological solutions that facilitate minimum disruption to their work. Consequently, tools that would ordinarily take years to be adopted are going mainstream in days, like the video conference/chat apps Zoom and House Party.
Such services, which had perhaps being enjoying steady growth before the COVID-19 outbreak, are now seeing user numbers going through the roof – obviously, this is wonderful for their growth trajectory, but it is also putting them under huge pressure to meet demand and ensure continuity of service. It s important that brands consider the longevity of their digital solutions, so that they can continue to engage people long after society emerges from fire-fighting mode and returns to some semblance of normality.
Useful, practical and thoughtful solutions—and those that can be used in different ways—are most likely to remain in people's virtual kit bag beyond the crisis. Whatever they do, brands will need to strive for fairness in their digital services, and work to reduce the socio-economic divide between factions of society that felt the consequences of the pandemic differently.
Traditionally call centre-based, customer service teams are now working online from home, and these employees' work has seldom been so critical. Brands largely focussed on product development and customer acquisition would do well to concentrate more on keeping people happy and finding solutions for them when things go wrong. People will remember, in the months and years to come, how brands treated them during this period – both the good and the bad.
5G (finally) coming into its own
As technology giants became increasingly excited about the prospect of launching 5G services, it was hard for many consumers to envisage what 5G could add to their lives.
That—like many other things—has all changed. With so many of us now conducting every aspect of our lives within our homes, we are heavily reliant on technology to stay well connected with family, friends and co-workers, and to entertain ourselves. 5G really comes into its own through its capacity to deliver rapid streaming, seamless gaming experiences and events like live online festivals. Consequently, the 5G penny has finally dropped, and demand for it is skyrocketing.
Digital-first policy blazing a trail
Governments are also facing building pressure to accelerate the development of digital administrative systems that have hitherto been considered something of a luxury. It's becoming abundantly clear that those systems should be bumped up the list for investment to meet citizens' needs.
We can learn a great deal from Estonia, the first radically digital nation in the world. The only experiences that still demand people to be physically present in Estonia are marriage, divorce and the transfer of property. The tiny country of 1.3 million people has applied digital technology to elections, prescriptions, tax filings, birth registry, education, and medical and pharmaceutical records – and, in a brilliantly progressive piece of user-centric thinking, Estonians can control which medical professionals can access their personal data.
To bridge any gaps between the haves and have-nots, the Estonian Government furnished every classroom with computers and offered free computer classes for adults. This way, they could be confident that their investment in innovation would prove useful to—and be widely adopted by—everyone.
Giant leaps
It is remarkable to see exactly what is possible when one's hand is forced, and this dramatic situation demands dramatic measures. The advances in digitalisation being made right now are extraordinary, and governments and brands alike are investing in digital technology in ways they would likely have resisted (or at least advanced at a slower pace) in a world without COVID-19.
When the pandemic comes under control and we see a degree of normality restored, we can expect these organisations to seek to maximise and further develop the investments they have had to make.
---
Carsten Wierwille, CEO of Ustwo, is a member of WARC's CEO-contributor network. WARC is part of Ascential, the path-to-purchase company that combines intelligence, data and insights to drive growth in the digital economy. We do this by delivering an integrated set of business-critical products in the key areas of product design, marketing and sales.
For over 30 years, WARC has been powering the marketing segment by providing rigorous and unbiased evidence, expertise and guidance to make marketers more effective. WARC services include 18,000+ case studies, 90,000+ best practice guides, research papers, special reports and advertising trend data, webinars, awards, events and advisory services. WARC has 1,200+ client companies, 21,500 active users in 100+ countries; collaborates with 50+ industry partners; and has offices in the UK, US, China and Singapore.