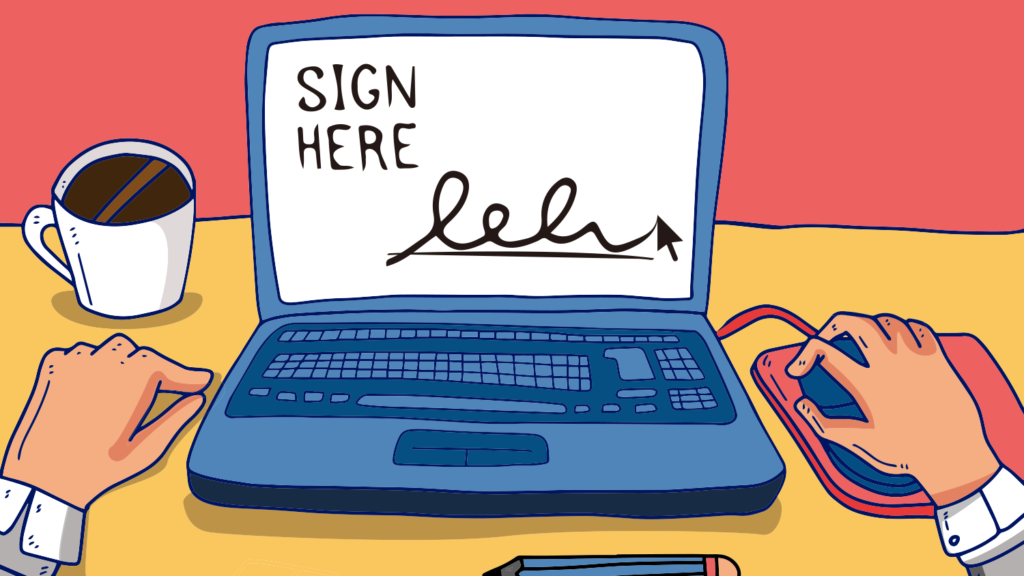 The era of electronic labour contracts is coming
On 1st July 2021, the Ministry of Human Resources and Social Security (MOHRSS) issued the Guidelines for the Conclusion of Electronic Labour Contracts [2021 No. 54] (Guidelines) to provide employers with comprehensive guidance on the appropriate process to follow. The Guidelines mark the official transition of labour contract signing procedures into the digital era, as traditional paperwork gives way to electronic versions with online e-signatures. Cindy Di of Hawksford explains why companies should start looking into electronic labour contracts as early as possible, especially firms in industries in which there is frequent turnover of staff and a complex allocation of employees, such as wholesale, retail, catering and labour-intensive factories.
---
The introduction of electronic labour contracts will allow companies to enhance efficiency in their human resource (HR) departments, cut administrative costs and mitigate risks derived from using paper-based originals. However, when concluding an electronic labour contract with employees, employers need to be aware of several aspects.
First of all, the electronic labour contract management platform chosen to conclude a contract between an employer and employee must comply with the relevant laws and regulations.
Second, the platform should provide a full batch of services/solutions—such as labour contract conclusion, retrieval, storage and application, among others—through effective and user-friendly information technology. Functions like identity authentication, electronic signature, informed consent confirmation and data security protection should also be available on the platform, to ensure that the processing of and data contained in electronic labour contracts are legally compliant. In addition, the platform must be capable of guaranteeing the authenticity, completeness, accuracy, tamper-proof capacity and traceability of electronic contracts.
The Guidelines specify that only digital certificates and keys issued by legally-established electronic certification service organisations that comply with the Electronic Signature Law can be used to perform electronic signatures. Once the employer and the employee have provided reliable electronic signatures with a trusted timestamp, the electronic labour contract will come into effect.
When communicating with employees, employers should pay attention to the following:
According to the Letter on Information of Electronic Labour Contracts Related Issues [2020 No. 33] (Letter) released by the MOHRSS, an electronic labour contract can be concluded if all parties reach a consensus through consultation. This means that employers must obtain consent from employees before concluding a labour contract in digital form. If the employee refuses to use an electronic contract, the employer cannot terminate the labour relationship as a result, but must respect the employee's decision and adopt a paper version instead.
Before concluding an electronic labour contract, the employer must inform the employee—in a clear manner and free of charge—of the procedure, operating methods, precautions and ways to view and download the complete text of the contract.
Once the electronic labour contract is concluded, employers should notify employees by mobile phone text message, WeChat, email or app, and prompt them to download and save a copy of the text.
Employers should ensure that employees can view, download and print out the complete content of their electronic labour contract through commonly-used devices at any time without incurring any fees.
If employees need an official hard copy of the electronic labour contract, employers should provide at least one copy for free, and verify that it is consistent with the original digital copy by stamps or other methods.
Employers should ensure that employees' right to know, express their true intentions towards and obtain the text of the labour contract (electronic or paper) are protected during the process of signing the labour contract.
According to Article 14 of the Electronic Signature Law, a reliable electronic signature has the same legal effect as a handwritten signature or seal. The employer must comply with the Electronic Signature Law to ensure the validity of the electronic labour contract.
Employers are also obliged to provide a secure digital environment for signing electronic contracts and using electronic signatures, which will protect the data if key electronic signatures or seals are stolen or leaked. In addition, the employer should save records of the entire signing process to mitigate legal risks.
In conclusion, the implementation of electronic labour contracts has increased requirements for companies and their HR staff. Both domestic and foreign enterprises need to familiarise themselves with the new compliance standards and regulations on electronic labour contacts, as they raise several potential challenges for businesses that intend to transition into the era of digitalisation and make paper records redundant.
---
Cindy Di is China Head of HR & Payroll Services at Hawksford. With over 20 years' experience in the HR field, Cindy specialises in compensation and benefits (C&B), learning management and HR outsourcing and services.
Hawksford is a leading provider of corporate, private client and fund administration services. We help clients to make the most of their business decisions and their wealth by taking on the burden of regulatory, financial and tax compliance, corporate governance and reporting obligations. We have helped families to take care of their wealth, entrepreneurs to succeed, multinational companies to operate and transact, and funds to maximise their returns.