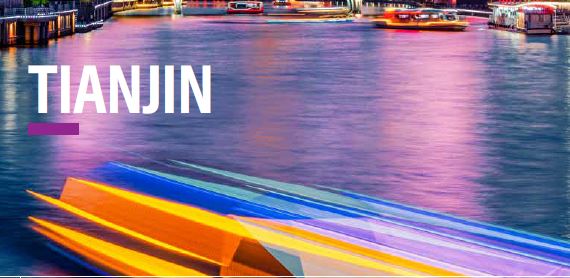 How the European Chamber Tianjin Chapter was created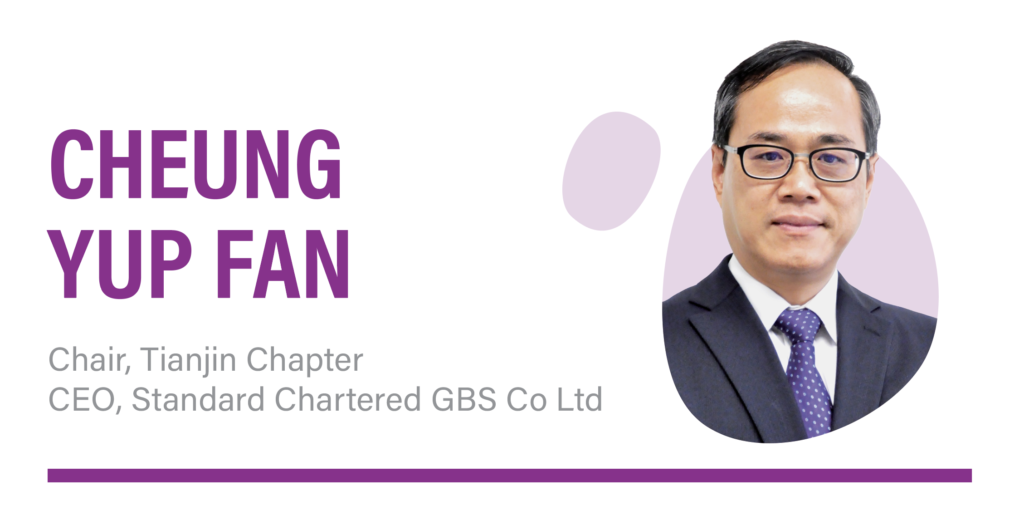 Cheung Yup Fan
20 years ago, China started to develop the market with a 'build' mode to attract foreign investment, technology, knowledge and skills. Gradually China moved to the 'maintain and sustain' mode to stabilise the community and the business environment. Currently, China is under transformation to shift from a manufacturing/production stage to consumer services and financial services. This is a logical movement and I foresee, in the coming 20 years, China on the one hand continuing to stabilise the manufacturing/production industry, while on the other hand increasing its efforts in research and development, financial services and consumer services.
The European Union Chamber of Commerce in China has been playing a vital role in providing a bridge between membership enterprises and administration. We will continue to advocate and contribute to the community through better engagement with our members and the local government/community.
The value of the European Chamber must be to act as a bridge between member companies and the local authorities, as well as establishing a close network amongst our members to drive market equality and transparency. It should be a platform through which to connect and influence for a better business environment. The connection with government officials to voice concerns of our members and to receive input/feedback from the government to resolve business challenges. The Tianjin Chapter is moving in the right direction, and I would like to see the chapter continue playing a role to connect and influence stakeholders.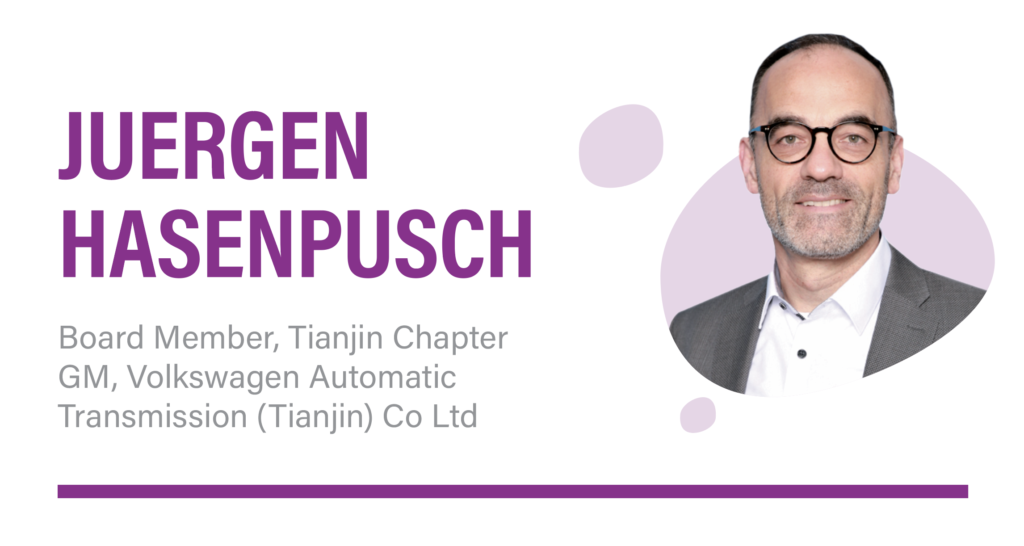 Juergen Hasenpusch
After decades of high-speed growth, China is now a leading force in global transformation. In the next 20 years, we will see dramatic changes in many industries, offering new opportunities in environmental technology and sustainability. Using business potential is key, and the Chamber helps provide a platform through which to share, exchange and bundle these prospects and opinions for all European businesses in China.
When I came to China only a year ago, it was a big privilege for me to join the Chamber as a board member. It has been a great chance for me to join Tianjin's business community, with insights and results I had not imagined before. Numerous events allowed me to dive into exchanges with officials from the local governments, together with entrepreneurs who pioneer new approaches. I will fully support the Chamber in pushing its mission further in order to combine efforts and create new opportunities in both business and personal spheres.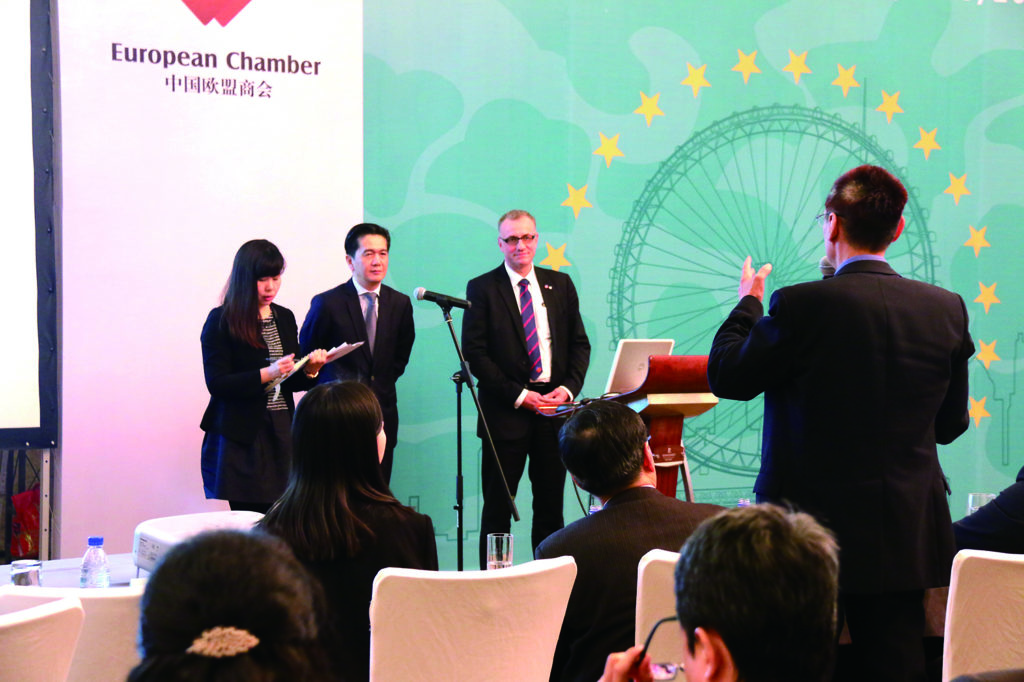 Tianjin Local Position Paper
Tianjin have so far released only one stand-alone position paper, the Tianjin Position Paper 2015/2016. This edition was launched on the 10th anniversary of the opening of the Tianjin Chapter in 2005, and reflected "ten years of success, supporting and lobbying on behalf of European businesses located in the Tianjin area". The Tianjin Position Paper was released shortly after a massive explosion in Tianjin Port in August 2015, which put the city in sharp focus for the world for all the wrong reasons. The Tianjin Chapter board, staff and members reached out to the authorities through the position paper with suggestions on how to rebuild the port's and the city's reputation.