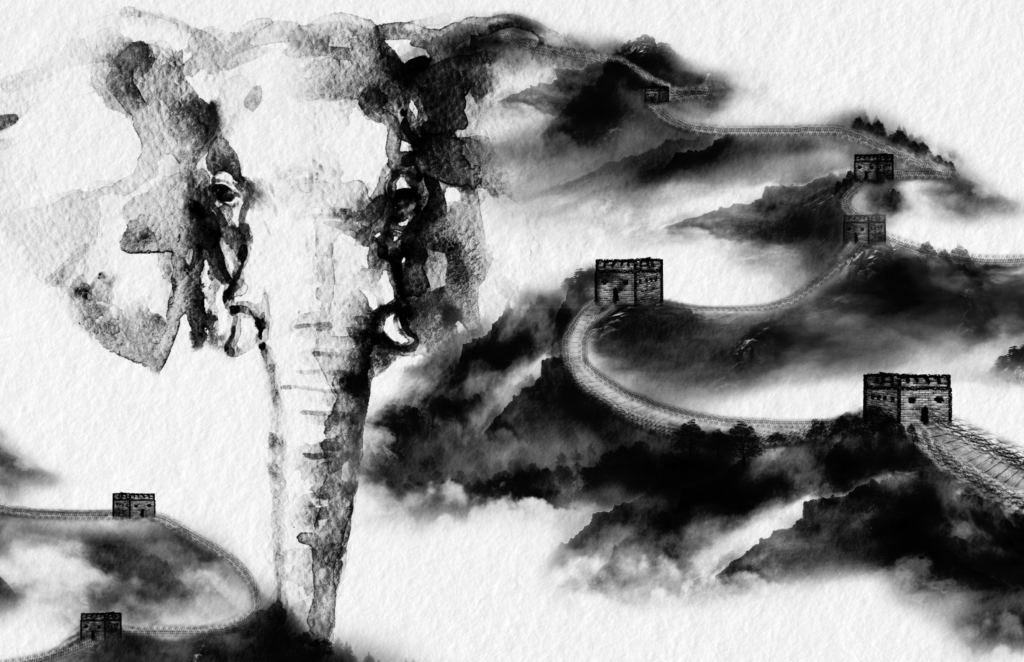 An analysis of the growing economic friction between India and China
China is India's second biggest trade partner behind the United States (US), and as a result, India is heavily dependent on China in matters of trade, technology and investment. However, since the spread of COVID-19 in India, the economic and political relations between the two neighbours have gone through a sea change, with the introduction of several trade sanctions against China by India. Divya Hazra and Veronica Gianola from D'Andrea and Partners analyse how India is attempting to reduce its dependence on China and the potential implications for European companies.
————————————
Mounting friction
On 13th April, the People's Bank of China increased its stake in India's leading commercial bank, Housing Development Finance Corporation (HDFC), from 0.8 per cent to 1.01 per cent through open market purchases, a move that created a storm among Indian regulators. With Indian stock markets plunging steeply on account of COVID-19, the regulators feared that China's state-controlled firms could acquire assets of Indian companies at low prices.
Therefore, to curb "opportunistic takeovers/acquisitions of Indian companies" under these circumstances, the central government amended the Foreign Direct Investment (FDI) Policy by introducing restrictions on all direct and indirect foreign investments from seven countries sharing land borders with India – China, Pakistan, Bangladesh, Myanmar, Bhutan, Afghanistan and Nepal. Under the revised regulations, such investments would mandatorily require government approval. While India labelled this as a step to better monitor and protect Indian companies going through a tough financial phase, the Chinese Government claimed it was discriminatory in nature and against the free trade policy of the World Trade Organization (WTO).
In June, a border clash between India and China in the Himalayas—the most significant in the last four decades—left 20 Indian and an undisclosed number of Chinese soldiers dead. This clash incited many Indian politicians to push the government to boycott Chinese products. By September, the Indian Government had banned 118 Chinese apps, including very popular ones such as WeChat, TikTok and Alipay – India is TikTok's biggest overseas market with over 200 million users.[1] The government justified this action on grounds of national security and data privacy, claiming it was necessary to prevent the Chinese Government from having access to the personal information of Indian citizens. On 30th June, Chinese Foreign Ministry (MOFCOM) spokesperson Zhao Lijian criticised the move, commenting that: "the Indian Government has the responsibility to protect the legitimate rights and interests of international investors in India, including Chinese businesses, in accordance with market principles."[2]
The Chinese multinational technology company Huawei has been playing a very important role in the Indian telecom sector for almost two decades now. In December 2019, India permitted Huawei to participate in 5G trials. However, after the border standoff, sentiments changed. According to several newspaper reports, the Indian Government issued unofficial orders to local telecoms companies precluding them from entering into ventures with Chinese service providers, including Huawei.[3]
China is India's biggest source of imports, covering a wide range of products such as electronics, chemicals, pharma, fertilisers, automobile parts, furniture, paper, heavy machinery and plastic toys. The COVID-19 outbreak in China had a serious impact on supply chains, which hampered the production capacity of many industries in India. To make India self-reliant and curb imports of non-essential commodities from China, the Indian Government is looking to impose higher tariffs and other measures, such as higher compliance standards for 300 products.[4]
India's dependence on China
The trade imbalance between India and China is huge. According to Ministry of Commerce of India data for the fiscal year ending March 2020, India imported more than US dollars (USD) 65 billion-worth of products from China and exported only around USD 16.6 billion-worth in return.[5] China accounts for half of India's total trade deficit.
India's pharma sector is the third largest in the world by volume. Just as with the pharma industries of many European Union (EU) member states, India's is heavily dependent upon raw materials from China, in particular, active pharmaceutical ingredients (APIs) required to make many medicines for diabetes, antibiotics and vitamins. In the absence of the supply of APIs from China, it may be difficult for Indian manufacturers to meet global demands.
Chinese investments in Indian start-ups and especially in the technology sector have grown significantly in the past few years. Alibaba and Tencent, China's largest listed firms, are shareholders in over a dozen Indian startups that are collectively worth tens of billions of US dollars. Some of China's largest venture capital firms such as Qiming, CDH and Morningside have also all made early stage bets in India. The change to India's FDI Policy is expected to have a large impact on the fundraising efforts of domestic start-ups and micro, small and medium-sized enterprises (MSMEs) at a time when sources of funding are extremely limited.
The USD 30 billion domestic smartphone market—the world's second largest—may also see major disruption. Xiaomi occupies a 30 per cent share of the Indian smartphone market, followed by other Chinese brands such as Vivo, Realme and Oppo.[6] Xiaomi and many other Chinese companies have set up manufacturing units in India to meet the demands of the local market. If Chinese companies are forced to shut shop in India on account of policy changes, the unemployment rates in India will only increase in these difficult economic times. With telecoms companies in India struggling to make domestic 4G networks profitable, banningcompanies such as Huawei from setting up 5G networks in the country is estimated to increase the costs of a switch to 5G by as much as 35 per cent.[7]
The way forward
For the past five years, the Indian economy has been growing from 5–7 per cent annually. However, the continuous spread of COVID-19 has had a detrimental economic impact. As per the latest International Monetary Fund projections, India's gross domestic product is expected to contract by 10.3 per cent in 2020. China is one of the key investors in India's start-up and technology firms, supplies critical raw materials and absorbs some of the country's agricultural exports. While India's dependence on China can be reduced over time, policies targeted towards an immediate decline in trade between the two countries could have an adverse impact on the already bleeding Indian economy. Local policymakers need to have a balanced approach to be able to develop policies and regulations that will attract trade and foreign investment from other countries and foster the growth of Indian MSMEs to meet the demands of the domestic and global markets.
One such means could be to promote trade relations between the EU and India. Talks on a free trade agreement between the EU and India commenced in 2007, however, no visible progress has been made to date. While the EU accounts for 11.1 per cent of total Indian trade, India stands as the 10th largest trading partner for the EU, with just 1.9 per cent of the bloc's total trade in goods in 2019.[8] That being said, both the EU and India have realised that becoming allies could have many mutually beneficial results. The 15th EU-India Summit conducted virtually in July 2020 was a display of enhanced cooperation between the two partners, where both agreed to work together to promote peace, increase employment opportunities, boost economic growth and enhance sustainable growth of member countries. While the EU and India are both looking to diversify their supply chains and reduce dependence on China, a strategic action-orientated plan for enhanced trade partnership between the two partners could be the way forward in today's global economic scenario.
---
D'Andrea & Partners is an international law firm and point of reference for companies that want to enter the global market and be successful. Established by its founding partner, Carlo Diego D'Andrea, attorney-at-law and pioneer in Italian and European law in China, today the firm is made up of professionals coming from various countries around the world. Besides the main operational headquarters in Shanghai, D'Andrea & Partners has a number of branches in China and outside the country in Italy, India, Vietnam and Russia. The firm's clients include large industrial groups, plus medium-sized Italian, European, Chinese and global enterprises.

---
[1] Manish Singh, TikTok makes education push in India, TechCrunch, 17th October 2019, viewed 16th November 2020, <https://techcrunch.com/2019/10/17/tiktok-education-edutok-india/>
[2] Foreign Ministry Spokesperson Zhao Lijian's Regular Press Conference on June 30, 2020, MOFCOM, 30th June 2020, viewed 16th November 2020, <https://www.fmprc.gov.cn/mfa_eng/xwfw_665399/s2510_665401/2511_665403/t1793427.shtml>
[3] India's Huawei snub prompts new crisis for Chinese telecoms group, Financial Times, viewed 16th November 2020, < https://www.ft.com/content/313833af-92ae-4bbe-8b9e-0f7faaa5faef>
[4]Banikinkar Pattanayak, Importing these items from China may get difficult; govt mulls stricter curbs amid India-China faceoff, Financial Express, 22nd June 2020, viewed 16th November 2020, <https://www.financialexpress.com/economy/eye-on-china-india-plans-stricter-curbs-on-low-grade-imports/1998890/>
[5] Export/Import Data Bank, Department of Commerce, Ministry of Commerce and Industry, Government of India, <https://commerce-app.gov.in/eidb/ecnt.asp>
[6] India Smartphone Market Share: By Quarter, Counterpoint, 17th August 2020, <https://www.counterpointresearch.com/india-smartphone-share>
[7] Archana Chaudhary, Ragini Saxena, PR Sanjai and Saritha Rai, China's Huawei, ZTE set to be shut out of India's 5G trials, The Economic Times, 13th August 2020, viewed 16th November 2020, <https://economictimes.indiatimes.com/industry/telecom/telecom-news/chinas-huawei-zte-set-to-be-shut-out-of-indias-5g-trials/articleshow/77528916.cms?from=mdr>
[8] Manisha Reuter, How China could push Europe and India closer together, European Council on Foreign Affairs, 12th October 2020, viewed 16th November 2020, <https://ecfr.eu/article/commentary_how_china_could_push_europe_and_india_closer_together/>