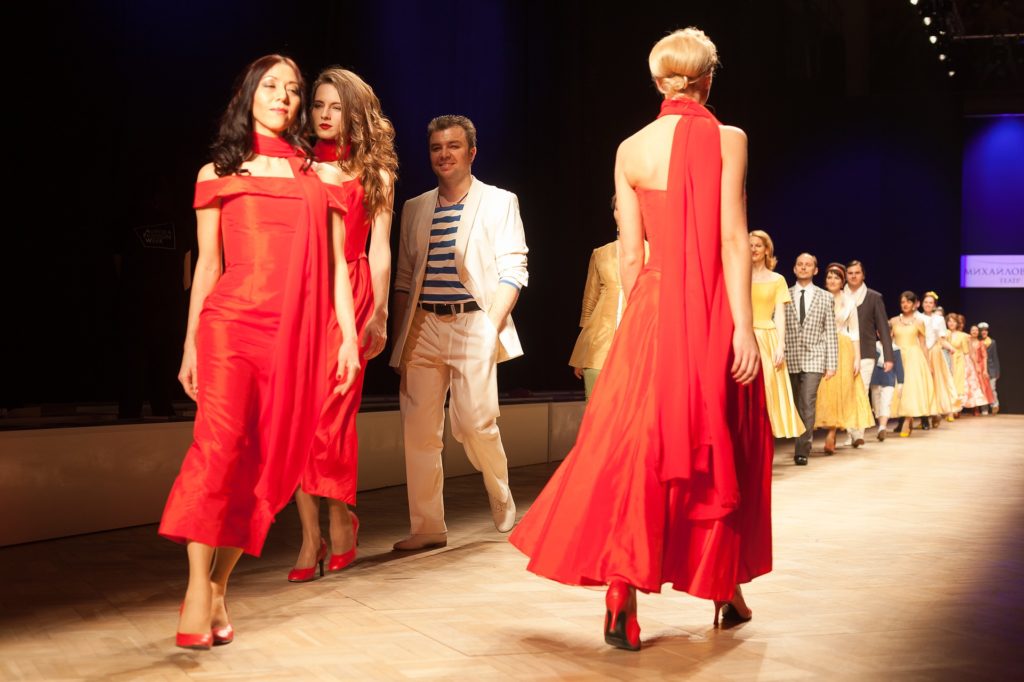 An interview on sustainable fashion with international luxury group Kering
The CEO of Kering, François-Henri Pinault, was commissioned by Emmanuel Macron to develop a Fashion Pact ahead of the 2019 Biarritz G7 Summit. What is the Fashion Pact? How was it received at the G7?
The Fashion Pact is a pledge signed by fashion players to work towards shared and concrete goals in three areas: Climate, Biodiversity and Oceans. We now count 64 member signatories, representing around 250 brands in total. Members will coordinate to carry out concrete actions whose results will be published this year.
Last August, François-Henri Pinault presented to the G7 heads of states the coalition's targets and commitments as well as the list of the signatory companies. Everyone was really interested by this key initiative.
The fashion industry has regularly been listed among the top polluting industries, but recently it has been one of the most active industries in working to improve its environmental impact. What is the current status of sustainability in the fashion industry?
All industries are facing many challenges, with diminishing resources, loss of biodiversity and climate change. Since the fashion industry uses natural resources to manufacture its products, it has a specific responsibility to act and transform its business model.
Innovation is crucial if we want to bring new solutions into our business model and transform it deeply. We are looking for and investing in innovations that can help address these challenges, such as solutions for a circular economy and closed loop recycling, alternative materials and sustainable sourcing, but with still a long way to go.
As part of our innovation roadmap, we initiated a collaboration with the Fashion for Good- Plug and Play Accelerator (the world's largest start-up accelerator programme) in Europe in March 2017 in order to identify innovative solutions along the entire apparel value chain, from alternative raw materials to circular technologies to extend product life. In December 2018, we extended our partnership with Plug and Play in Greater China and launched an Award for sustainable innovation. We were specifically looking for startups that address challenges in terms of circular economy, who present new solutions with the goal to reinvent luxury and fashion industry.
Chinese consumers are increasingly turning to 'green' consumer goods that are made from natural, chemical-free materials, and are willing to pay a premium price. Do you think public attitudes will drive further efforts in the fashion industry to adopt circular economy processes?
Consumers are asking more and more questions in our stores; and we also know that the young generation—millennials and Gen Z—are particularly sensitive to sustainability. So yes, public attitudes will drive further efforts in the fashion industry, although it is a mutual influence more than a one-way trend.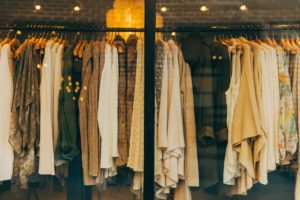 We have been trying to anticipate consumers' expectations and to start reducing our environmental impact ahead of their new awareness around the question. It's a win-win for everyone.
What role can a fashion house play as their products reach the end of their life cycle stage?
At Kering, we are convinced that fashion's influence holds the key to unlocking and accelerating sustainable practices, both within our industry and beyond.
Though the high-quality raw materials in luxury goods are 'pre-designed' for circularity because of their value and versatility, brands can extend product life cycles by employing recycled and upcycled materials for their products.
We work with different partners to help us with the end of life of our products but also with other companies' products. As an example, we use Econyl yarn, which is a regenerated nylon yarn made of recycled fishnets, textile and industrial nylon waste and carpet. The yarn has no loss in quality and the regeneration process can be repeated infinitely.
Traceability has been an essential part of the supply chain for the food industry since health and safety scares in Europe and in China. What systems are in place in the fashion industry to ensure the supply chain for a product marketed as 'sustainable' is reliable?
To us, for the coming years, key issues for luxury are about changing the status quo and improving traceability.
In 2017, we opened a new chapter in our sustainability journey with our 2025 strategy. As part of this roadmap we want to ensure 100 per cent traceability of key raw materials by 2025. Not only where it comes from, but also where the different stages of the process have taken place and how.
A further goal is to see that, by 2025, 100 per cent of Kering's suppliers meet the standards set by the Group for environmental stewardship, traceability, animal welfare, the use of chemical products, and working conditions. We've made all these documents open and available to the public and are increasing the number of audits in our supply chain every year.
Kering's Material Innovation Lab (MIL) is another kind of solution – it's a hub that is made available to our brands, so that they can integrate more and more sustainable fabrics directly in their collections (cotton, silk, wool, cashmere…). Since its creation, the MIL has gathered over 3,800 sustainable textile samples.
Can you give our readers any tips on which materials are considered most 'natural' and which are most damaging to the environment?
At Kering, we pioneered an EP&L that measures our environmental impact all along the supply chain, and thanks to this tool, we were able to quantify years ago the impact of each material we source and use. EP&L is key in driving our sustainability efforts and programs on the ground.
Also, we have set out specific standards for raw materials and manufacturing processes. We only work with suppliers who comply to our detailed standards. For example, we are working on sourcing cashmere from suppliers who don't degrade the ecosystem but, on the contrary, contribute to restoring soils, plants, wildlife.
Contributor Note
A global luxury group, Kering manages the development of a series of renowned Houses in fashion, leather goods, jewelry and watches: Gucci, Saint Laurent, Bottega Veneta, Balenciaga, Alexander McQueen, Brioni, Boucheron, Pomellato, Dodo, Qeelin, Ulysse Nardin, Girard-Perregaux, as well as Kering Eyewear. Founded in 1963, the group is one of today's leading luxury goods companies.