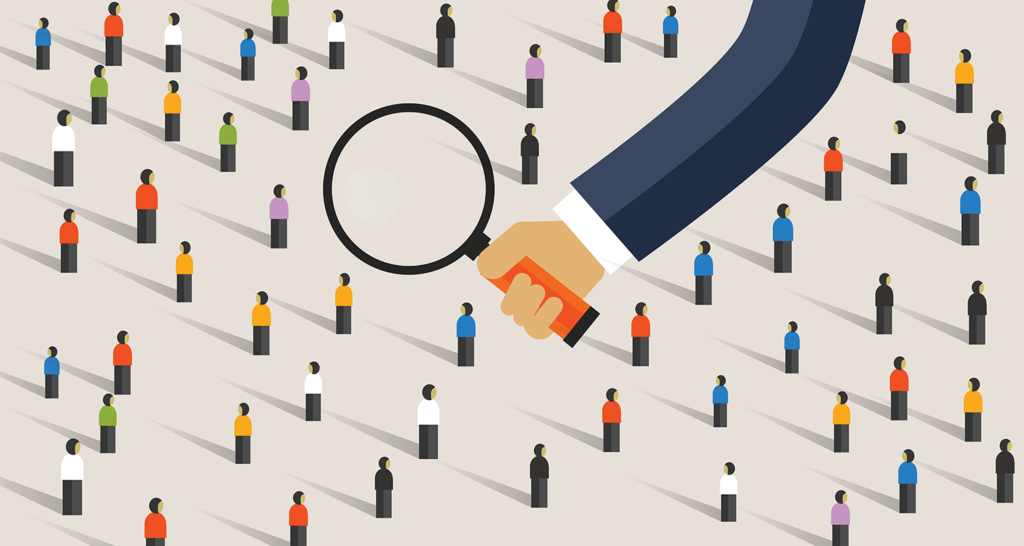 Insights from the recruitment industry coalface
As we enter the new decade of the 2020s, the job market is expected to change dramatically as technology and automation advances and the labour pool shrinks. This will inevitably affect how organisations structure their businesses and their ability to attract the employees they need the most. David Chan, CEO of Bó Lè Associates for Greater China, provides some insights into the current situation for the recruitment industry to help give us a better idea on where things might go from here.
The European Chamber's European Business in China Business Confidence Survey 2019 (BCS) showed that members are having increasing difficulties in retaining staff. For attracting international staff, perceptions around air quality and the lack of career opportunities, as well as visa restrictions, were the biggest problems reported. However, the main issue for expats in the Chinese job market may in fact be due to a shift in the dominance of Chinese companies versus multinationals (MNCs).
The growth of local tech giants like Alibaba, Tencent and JD.com over the past decade means the demand for talent has changed. Whereas previously, expats were brought in to help local companies set up processes and policies, the Chinese firm of today is becoming more and more sophisticated in terms of business structure. A different type of skillset is now required of international hires.
The BCS also reported that when it comes to attracting Chinese staff, salary expectations and the quality of career opportunities were the top issues for Chamber members. This is not surprising, given the increasing dominance of Chinese enterprises and the strength of the start-up market in China. First of all, MNCs are governed by a far more rigorous compliance framework, so their ability to make decisions is generally slower than Chinese enterprises, and they do not have the same exciting pace of development as the likes of those local tech giants. Secondly, Chinese employees are less likely to encounter a 'glass ceiling' in a local firm than in an international company, where the management and processes involved in promotion or career development are more difficult to navigate.
Organisations need to rethink the way they attract talent, and it's not just all about money; it's about career opportunities and the responsibilities the individual can take on. A recent survey by Bó Lè looked at the most important things for senior executives, and compensation was ranked No. 3. Topping the list was whether their industry is strong or sustainable, while company culture came second. Organisations need to look at those things other than pay to attract and compete for talent in this market.
For foreign job seekers, while 'culture clash' is perhaps too strong a phrase, there is a need for culture adjustment. This has become even greater due to the emergence of domestic companies. With local enterprises—in which a lot of the management are local entrepreneurs—there tends to be quite a strong local culture. In many local companies, much of the day-to-day decision-making often rests with the chairperson or CEO. So decisions can be made faster. This is quite different from how MNCs usually operate, with many layers of hierarchy for decision-making and communication. The foreign expat needs to have the ability to understand how to communicate with the local management effectively.
Another issue for foreign expats may not be themselves, it may their family members' ability to adjust. In the past, there was quite a strong expat community across many cities in China, and the family of an expat worker could stay in that bubble for several years quite comfortably. Now there's a lot more integration in all aspects, including social networking with the local country and education, which means family members also have to be able to adapt to the local environment.
The role of an external recruiter
While companies are increasingly developing internal human resources (HR) teams for cost reasons, they tend to utilise external recruitment services when a role is more difficult to fill – that is usually senior executives, or very technical or specialised roles. Internal HR teams tend to source mid- to lower-level candidates themselves – middle management, corporate functional roles like HR, finance, information technology. For these roles, generally the internal HR will have a good pool of candidates they have already been talking to. The value an external recruiter can provide for a company trying to fill a senior role is a much more diverse candidate base – over 20 years, a recruitment agency can accumulate up to a million candidates in their database. It would take a lot of time for an internal HR team to build up a pool of candidates of this magnitude.
Secondly, internal HR teams tend to source candidates within the same industry or within like-for-like type organisations. As companies start to require skillsets from different industries to maintain competitiveness, they need to have access to a wider talent pool. Internal HR teams may not have that type of access, whereas recruitment agencies will have teams focusing on a different industries and different job functions. Most organisations will have multi-discipline roles, and it's very difficult for one or two internal people to have the coverage or the skillset to cover all the roles they are trying to fill.
The recruitment business can be a very transactional business—the client needs to source a candidate, the recruiter finds the candidate, the transaction is completed—but at the executive level, it is essential to look at the trends in the market. And that involves working with organisations like the European Chamber to understand where companies are focusing their investment or growth in those markets. Otherwise, the recruitment industry tends to be self-fulfilling, thinking it has the right people to serve clients when the client and the market is moving on rapidly.
VUCA
In China, eight million graduate students join the job market every year. They need to bear in mind the term 'VUCA', which represents the market today, meaning: we're in a volatile market, we're in an uncertain market, we're in a very complex market and a quite ambiguous market. Therefore, adaptability and the agility to learn is very important. The big growth areas in the Chinese market in recent years has been in technology, healthcare and education, so students outside of these disciplines may need to be a little more agile in being able to learn related skills in order to be attractive to prospective employers.
There has been a big shift from the traditional skillset, or the low-cost Made in China world factory, to a much more innovative, high-tech environment. That means the demand for technology-driven skillsets will be at play. Generally, I would say the demand will outstrip the supply of this kind of talent, so the ability for organisations to be able to attract and win the war for that type of talent is going to be critical.
When we talk about HR recruitment or organisation design, we still think in a very traditional way. But the post-90s generation or millennials are really reshaping how organisations are getting run, especially in China, where the venture capital-driven, start-up market is one of the biggest in the world. Many young people are now running start-ups in the way they want to run a company and, for the type of people they want to attract, aspects like organisation culture and workplace environment are all much more important. The technology/healthcare/biotech startups are able to start from zero and meet the expectations of potential employees. However, for a lot of traditional organisations and much more mature industries, to completely restructure their HR and organisation structure will be much more difficult. These trends will continue to shape China's job market.
---
Bó Lè Associates is a premier executive search business unit within Recruit Group. Established since 1996, Bó Lè offers executive search and consulting expertise aligning with our clients' growing demand for talented human resources. Through talent search, identification, selection and referrals, Bó Lè helps to recruit top executives for your enterprise and offers complete solutions for defining and recruiting emerging new roles in the marketplace to all industries, including industrials, financial services, consumer, TMT (technology, media, and telecom), healthcare, professional services and real estate.