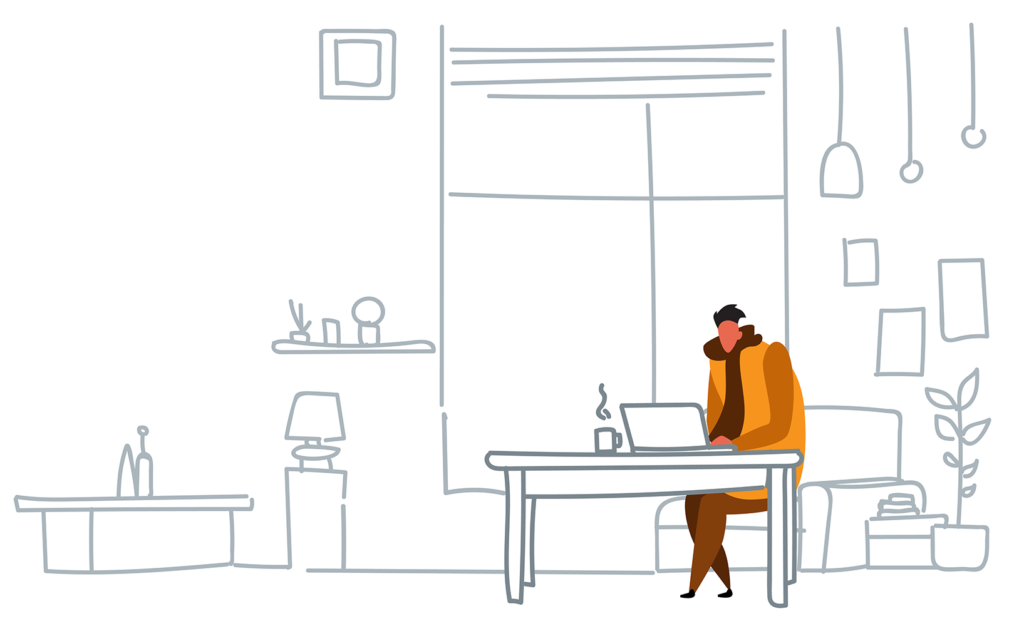 Retaining millennials through agile development
Why am I here, and why should I stay? What is the meaning of the work I do? Do they value adequately my skills and contributions? Do I have an opportunity to utilise my tech savvy? These are quite standard questions millennials ask themselves with regard to their work every day. The gig economy— characterised by the prevalence of short-term contracts and freelance work as opposed to permanent jobs and dominated by its growing number of millennials—currently seems to be the greatest dilemma for employers. Magdalena Krzyzanowska-Celmer of DucoPoint describes how an agile approach is needed to attract and retain millennials.
Millennials: a dominating generation in the workforce
There are four generations in play nowadays that represent distinct behaviours, attitudes and paradigms: baby boomers (1946–1964), Gen X (1965–1980), millennials (1977–1994), Gen Z (second wave of millennials born between 1981 and 2000).
Millennials, including Gen Z, are the largest and most intensively growing generation. Generation Y,[1] Baby Boom Echo,[2] NetGen,[3] Nexters[4] – these are the most common labels for the generation born between 1977 and 2000. Whereas baby boomers in the workforce are now tending to decline, millennials, including Gen Z, show a strong growth trend. It is forecasted millennials will account for 35 per cent of the overall workforce by 2020 and Generation X 35 per cent, with baby boomers only making up six per cent.[5]
Millennials, whether globally or in China, while indicated by the years in which they were born, are more importantly characterised by the events and significant changes that took place during their lifetime: globalisation; rapid technology development; changes in social values; liberalisation movements for minority groups such as lesbian, gay, bisexual and transgender (LGBT); and encouragement to openly express needs and desires.
What makes Chinese millennials happy?
While career advancement (75 per cent) and better pay (60 per cent) are the top criteria when considering a career change, innovation and flexibility are key to attracting modern talent in China.[6] Millennials—extremely techno savvy, born in the era of digital media and economic expansion, attached to their gadgets—look for ambitious challenges, multitasking, an entrepreneurial work style and a friendly work environment where they can continue to learn.
They are happy to work for famous brands recognised for their innovation and identified as digital technology leaders. These work environments provide them with opportunities to continuously develop their technical skills.
Personal independence, indicated in the survey as a crucial happiness factor for Chinese employees, is reflected in the sense of fulfilment via economic prowess, personal space and time, as well as self-defined happiness.[7] This is particularly important for young talent, including millennials, who consider career advancement and compensation as a direct means to personal independence. Economic independence is considered the cornerstone of happiness, which in turn is reflected in the desire for higher compensation and career advancement.
Moreover, Deloitte discovered that the needs and wishes of younger people can be summarised in three M's: meritocracy, mentorship and meaning.[8] These findings seem to be very true for the millennials in China.
Become millennial-ready
Millennials, in general, express little loyalty to their current employers and many are planning near-term exits. Two in three millennials expect to leave by 2020 (see Figure 1). Millennials in emerging markets, including China, are the least loyal to their current organisations. 65 per cent of millennials in China expect to leave their current employers in the next five years.[9] It is said millennials change jobs three to four times in their first two years of work experience after college.[10] Different factors may influence their decisions to leave: underutilised tech savvy; no opportunity to develop leadership skills; a lack of appreciation and attendance; scarce or no opportunities to either continuously learn or teach others; or unsatisfactory compensation and perks. Thus, only tailor-made, in-house solutions developed by companies themselves can help attract and retain millennials.
It is important to start a retention programme for millennials from their orientation day. They want to be given a warm welcome when they come on board. They feel appreciated if they are offered a senior staff as their mentor. This is also a good moment to introduce millennials into the company's culture, values and business development plan. They need to feel their job is important and brings value to the world. This helps them to see their own growth along with the company's development.
Millennials demonstrate a desire for enormously fast career advancement. They want to face new demanding challenges that will help them to develop and learn new skills, in particular leadership skills. The Deloitte Millennial Survey shows that 71 per cent of those likely to leave in the next two years are unhappy with how their leadership skills are being developed. Companies must do more to put in place transparent leadership succession plans and provide a lot of support and training for those who wish to take on such roles. Moreover, millennials expect to be continuously encouraged to aim for leadership roles, so companies must make these opportunities transparently available to them.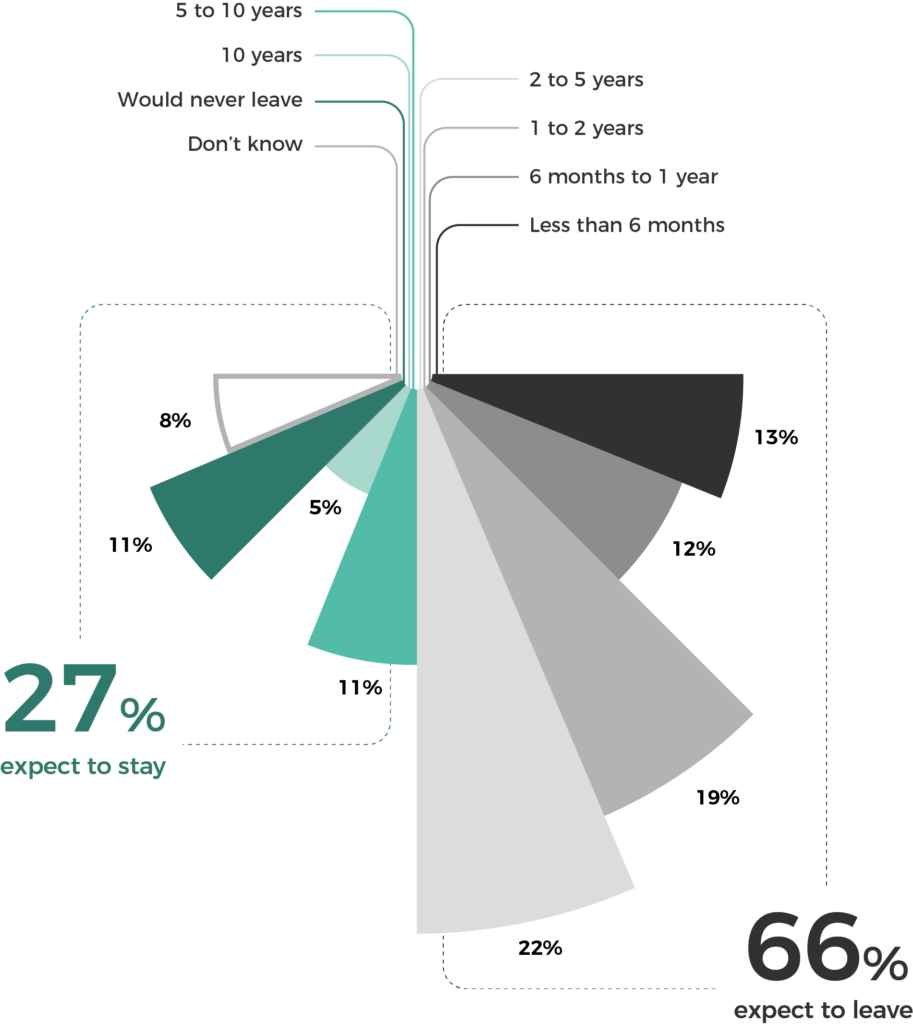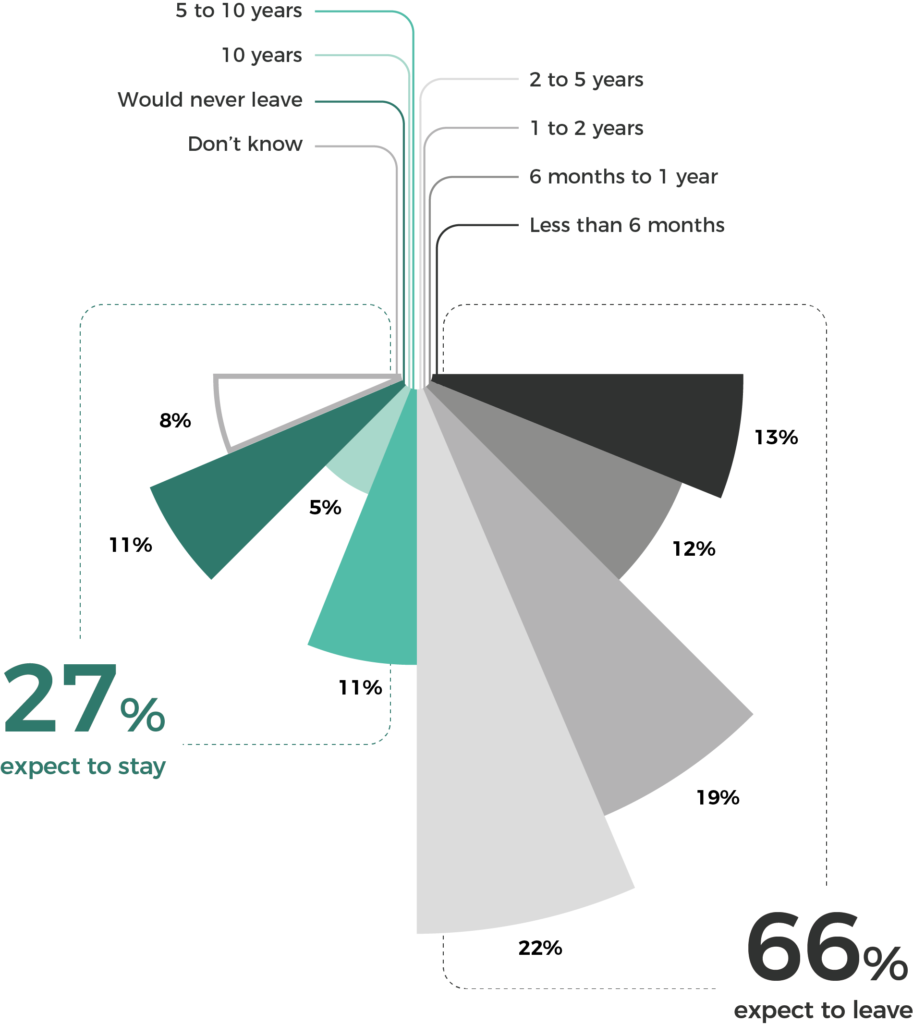 Millennials expect a degree of autonomy and independence which might be in conflict with their business immaturity and lack of experience. It is important to provide millennials with clear expectations and measurable objectives, so as they know upon what their performance will be evaluated. Honest and real-time feedback will help them feel they always have a chance to adjust their performance and go in the right direction. Millennials like to be recognised and praised for their successes and achievements – they work well if they feel appreciated.
There is at least one area where millennials might not only work fully autonomously and independently but can also provide mentoring or coaching support – digital technology. Reverse coaching and/or mentoring are win-win solutions to effectively recognise and motivate millennials. At the same time, they're looking for a manager who's more of a coach and a collaborator to support their career path.[11]
Moreover, millennials correlate independence with the adequate compensation level:
"There is a need to review their pay status against the market after around 1.5 years of service in the company. (…) They should be paid in line with the market if their competency level is sufficient."[12]
Flexible timing is one of the factors millennials will value highly. They believe that due to technological advances, they can work anytime from anywhere and hate being bound by the standard work timeframe. They are the first generation to ask to work from home or remotely. Companies must better utilise smart devices and wireless internet for the needs of millennials, who prefer to work even beyond normal work hours when they are not physically present in the office. There are certainly types of jobs that will allow for remote working, which companies should start identifying.
Millennials are a great challenge for today's employers. However, it's already known that the value they might bring is far higher than any output needed to make them happy!
---
Magdalena Krzyzanowska-Celmer is the founder of DucoPoint Business Consulting Company LTI (www.ducopoint.com ). She's an international human resources management expert with 20 years' industrial experience from director and executive positions in global organisations and as an ICC coach, assessor in an Assessment & Development Centre (CAADC), licensed Extended Disc practitioner. She majors in strategic organisation, leadership, organisational change, organisational cultures, cross-cultural management, organisation design, effective teams. She has worked in Europe (Belgium, Finland, France, Italy, Poland, Spain, the Netherlands, Turkey, the UK) and APAC. Currently, she resides in Shanghai (China).



---
[1] Strauss, W., & House, N. (1991). Generations: The History of America's Future, 1584 to 2069. New York: Quill.
[2] Foot, D.K., & Stoffman, D. (1998). Boom, bust and Echo 2000: Profiting from the Demographic Shift in the New Millennium. Macfarlane Walter & Ross.
[3] Burke, R.J., & Ng, E. (2006). The changing nature of and organisations: implications for human resource management. Human Resource Management Review, vol. 16, no. 2, pp.86–94.
[4] Zemke, R., Raines, C., & Filipczak, B. Generations at Work: Managing the Clash of Veterans, Boomers, Xers, and Nexters in your Workplace, Amacom, New York, 1999.
[5] Employment Worldwide by 2020, by Generation, Statistica, 2019, viewed 19th July 2019, <https://www.statista.com/statistics/829705/global-employment-by-generation/>
[6] Talent Report Greater China 2019, Insight into Sales Force Effectiveness in the New World of Work, Morgan Philips Group, 2019, viewed 17th July 2019, < https://www.morganphilips.com/de-de/einblicke/talent-report-greater-china-2019>
[7] Ibid.
[8] The 2016 Millennial Survey: Winning over the Next Generation of Leaders, Deloitte, 2016, viewed 17th July 2019, < file:///Y:/Publications/2019%20Publications/EURObiz/04%20Jul-Aug%202019/06%20Duco%20Point/gx-millenial-survey-2016-exec-summary.pdf>
[9] Ibid, p.4.
[10] Ye, M., 2006, Coping with the Millennials, China Staff, vol. 12, no. 7, pp.19-21.
[11] Bye, D. (2018). Beyond stereotypes: How to manage and motivate millennials. The HR Specialist, vol. 16, no. 3. Business Management Daily, p.7.
[12] Ye, M., 2006, Coping with the Millennials, China Staff, vol. 12, no. 7, p.20. \lsdu