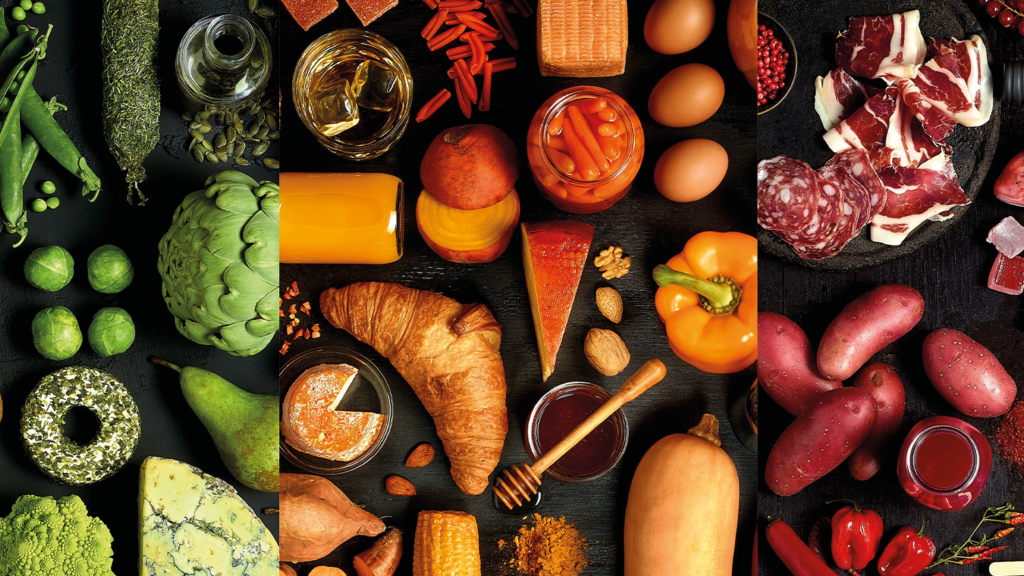 The EU-China Geographical Indications Agreement
On 1st January 2021, the agreement on geographical indicators (GI), which had been signed by the European Union and China over three months previously, came into force. Under the agreement, 100 European food and beverages and 100 Chinese food and beverages from well-established geographical locations will now be protected from imitation in each other's market.
The reputation of some food is inherently linked to the location they originated in, as local conditions, as well as the local expertise that goes into their cultivation, may directly affect the taste and quality of the final product. Consumers are increasingly willing to pay for the know-how that goes into creating such products, as well as the quality that they represent. The reputation is essentially a form of intellectual property (IP), and is protected under World Trade Organization (WTO) rules and agreements.
The EU-China GI Agreement is not just intended to ringfence the profits of the producers of the 200 products on the list. It will also reassure consumers that they have purchased a safe and reliable product, no matter whether they are eating Roquefort cheese in Roquefort or Shanghai.
Negotiations on GIs began between the two sides as far back as 2006, five years after China's accession to the WTO. China is a major trading partner for the EU – in the agri-food sector, China was the third-largest consumer of EU goods in 2019, and accounts for nine per cent of the global market for EU GI goods.
Following the signing of the EU-China GI Agreement, the EU released a statement saying: "It is a concrete example of cooperation between two parties and reflects openness and adherence to international rules as a basis for trade relations." A spokesperson for the Chinese Ministry of Commerce noted that: "This is the first comprehensive, high-level bilateral agreement China has ever signed with foreign businesses to protect geographic indications," and added that it was a significant hallmark for China-EU trade.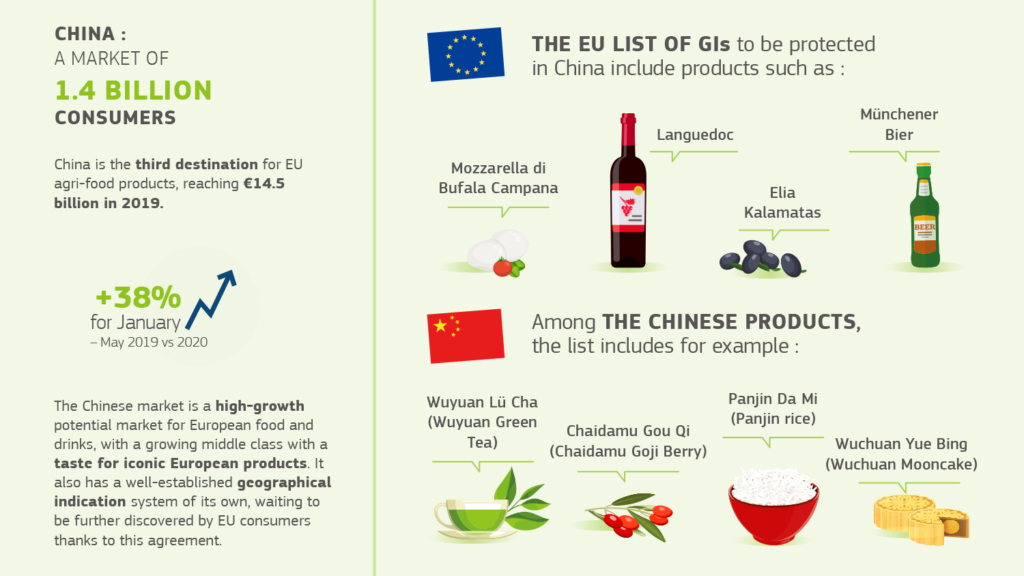 The European Chamber welcomed the signing of the agreement, as working groups have carried out related advocacy actions on this issue since the Chamber was created. This bilateral agreement is also, as the Chamber noted in its stance on the EU-China GI Agreement, an indicator of the "growing maturity of bilateral ties" and shows that further cooperation on trade, such as the Comprehensive Agreement on Investment, is within reach.
However, the European Chamber also raised some lingering concerns:
"Several hurdles in China still exist that could impact the implementation of the GI Agreement. First, China' complicated GI protection system—actually composed by three separate systems—still does not define GIs as IP rights. This often leads relevant authorities to forego using administrative measures to intervene in GI infringement cases, which can result in losses for European companies. Second, relevant food standards in China make it impossible to import some of the items now granted GI protection, specifically some of the cheeses. The European Chamber hopes that this signed agreement will drive China's regulators to make the necessary reforms to remedy these issues."