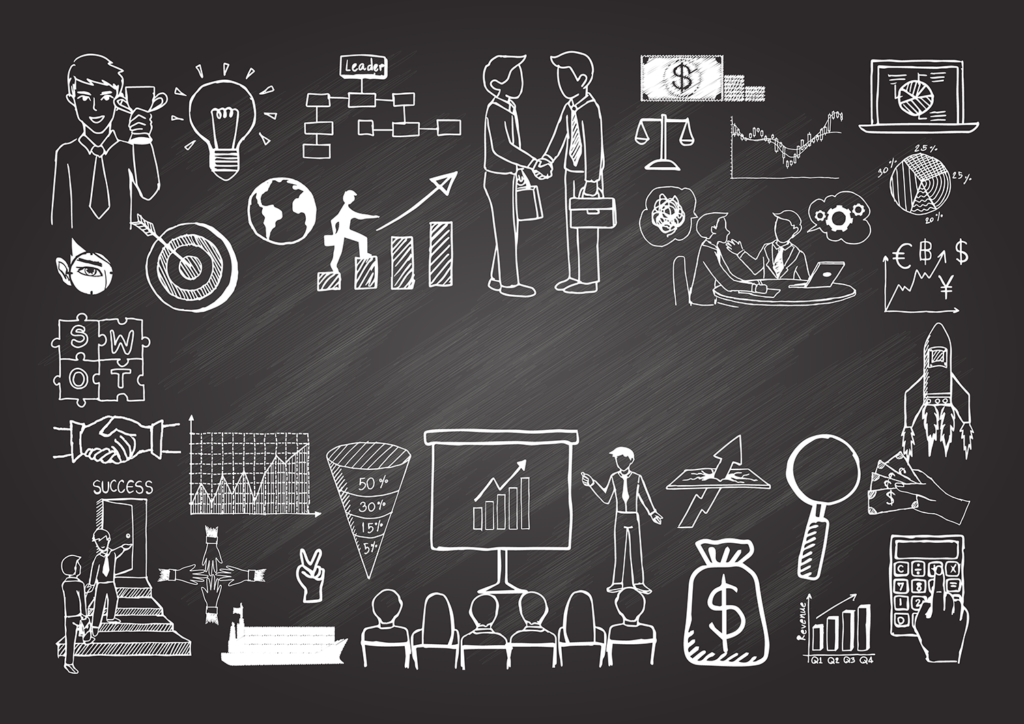 Now is the time to fortify your organisation's compliance programme
In today's complicated business environment, interpreting between right and wrong is often a difficult ethical dilemma. There is a need for whistleblower-like regulations that are objective, consistent and complete. Additionally, when reflecting on today's code-of-conduct practices, it is common to observe outdated, irrelevant and often ignored criteria. As such, a unified and enforceable approach is the best guideline for sustainability. In this article, Dr. Tim Klatte, partner and head of Shanghai Forensic Advisory Services for Grant Thornton, provides an overview of key global enforcement trends, introduces the China Initiative, and shares five points to consider for maintaining a successful compliance programme in China.
The Foreign Corrupt Practices Act (FCPA), enacted in 1977, is a United States federal law that prohibits the bribing of foreign officials for their assistance in obtaining or retaining business. This act can apply to such related behaviour anywhere in the world. It also extends to publicly-traded companies and their officers, directors, employees, stockholders, and agents. These agents can include third-party agents, consultants, distributors, joint venture partners, and others. European-based organisations with business activities in the US are liable for review and enforcement under this law as well.
Introducing the China Initiative
Against the backdrop of the US-China trade war, the US Department of Justice (DOJ) announced an unprecedented strategy on 1st November 2018 called the 'China Initiative'; the first time in DOJ history that a foreign country has been targeted for such a high-profile programme. In fact, since the FCPA's inception four decades ago, Mainland China has remained the location with the most enforcements under the law, with 57 as of 30th June 2019. The focus of the China Initiative is to counter perceived Chinese national security threats against the US and safeguard US economic interests. It aims to prioritise Chinese trade theft cases, ensure the allocation of sufficient resources, and see these cases concluded quickly and effectively.
An increase in FCPA investigations against China may prompt other countries to follow in the footsteps of the US. Perhaps the United Kingdom (UK) is the next most likely to prioritise enforcement actions against Chinese companies operating on their home turf, which would be subject to the jurisdiction of the UK Bribery Act. This act reprimands companies when a third party commits an act of bribery under their guidance; the only exception is companies that have proper guidelines in place to prevent bribery.
Meanwhile, recent amendments to China's Criminal Procedure Law suggest that the Chinese authorities are also ramping up anti-bribery enforcement efforts. One fundamental change encourages corporations and individuals to cooperate in corruption and bribery investigations by codifying leniency rules that provide assistance. Additionally, the recently-amended Anti-unfair Competition Law and the newly-enacted National Supervision Law give the Chinese authorities more power to investigate official and commercial corruption cases.
The Chinese government has already demonstrated its willingness to retaliate against the US government for tariff increases. It may take a similar approach in responding to the DOJ's China Initiative and any resulting increase in US—or any other country's—enforcement actions against Chinese companies.
If that turns out to be the case, a key element in China's retaliation plans may be its Corporate Social Credit System, to be rolled out in 2020. This system aims to regulate the market by enforcing self-compliance incentivised through awarding benefits or punishments based on a company's score.
All international companies operating in China should therefore develop a local compliance strategy. The following five elements will assist enterprises in minimising their exposure to crackdowns and mitigate risk.
Fortifying your compliance programme
1. Training, training, and more training: In today's operating environment, all employees need a thorough understanding of international and Chinese anti-bribery laws. Relevant case studies and simulations of how an employee might be approached to pay a bribe are useful and interactive training approaches. Educate employees on not only what bribery entails but also the penalties, fines, and punishment meted out to the company and its employees that committed the act. Employees must understand that if they observe violations, it is their responsibility to appropriately report. Compliance training should be a continuous strategy conducted in person throughout the year and based on new examples of possible bribery situations. It's important to give training in the local language with industry-specific fraud issues. Finally, training shouldn't cease at the company gate. Consider providing in-person training to your business partners, as they are often viewed as an extension of your organisation's reputation in the market.
2. Integrate compliance into other related programmes:​ Integration of similar compliance activities is logical, less expensive, and more likely to be effective than multiple independent stand-alone activities. Inclusion indicates a systematic programme that management values and headquarters can easily support, especially when requesting budgets to execute such strategies.
3. Communication, communication, and more communication: Communication is also vital when solidifying a compliance strategy in China. It is essential to communicate on a local level, in the local language, and often on a facility-by-facility basis, that the company has zero tolerance for violations of its anti-fraud policy. Focus on what is expected of each employee regarding compliance; specifically, how to report potential wrong-doing and the consequences for failure to live up to those expectations. This could be done via local training and written policies that are regularly provided to employees and distributed amongst company stakeholders, while extending specifically to vendors and suppliers.
4. Conduct integrity due diligence on potential business relationships: Due diligence has become more challenging to complete given recent limitations on obtaining company records in China. Nevertheless, it is still required as a fundamental element of an effective compliance programme. Due diligence must be conducted locally using reputable companies that appreciate and follow the local laws. Consider using firms that specialise in due diligence with trained investigators and independent data to validate assertions. All contracts, agreements, policies, and other compliance-related documents must explicitly require adherence to all applicable laws and regulations. Contracts and agreements with third parties should also include wording related to compliance and outline clear language for when these standards are not upheld.
5. Implement proactive fraud detection testing: A key to staying one step ahead of white-collar criminals is to think like the fraudsters. One approach is to incorporate proactive programmes, tools, and tests designed to identify high-risk transactions, instead of waiting for them to be discovered through other means. Developing a data analytics platform and implementing standard fraud testing are two proactive strategies worth considering. The key is to leverage local data in high-risk areas and tailor tests to frauds commonly encountered in those areas. Large commission payments, payment records with specific keywords, payments not made in Chinese yuan, or payments sent to different locations are a few examples of data that companies can use in proactive fraud detection.
Closing Thoughts
The global enforcement environment now puts compliance professionals centre stage in developing and implementing their headquarters' sustainable local strategies. Innovation and proactivity are key themes of this evolution, particularly in situations that are often hampered by economic and regulatory restrictions. From updated regulations in China to the China Initiative in the US, now is undoubtedly the time to place compliance at the forefront of your company strategy and empower the professionals who shoulder this responsibility daily. Developing a compliance framework to implement across your organisation is, at every level, the best initial step
---
Dr. Tim Klatte is a partner and head of the Shanghai Forensic Advisory Services practice of Grant Thornton China. With more than 25 years of China-related experience, and over 13 years working in Shanghai, Tim has conducted approximately 500 investigations across multiple industries and in all regions of China. He holds both an MBA and DBA, with concentrations in International Business. His doctoral dissertation is titled US Manufacturing Sector Strategies for Effective Offshoring to China.