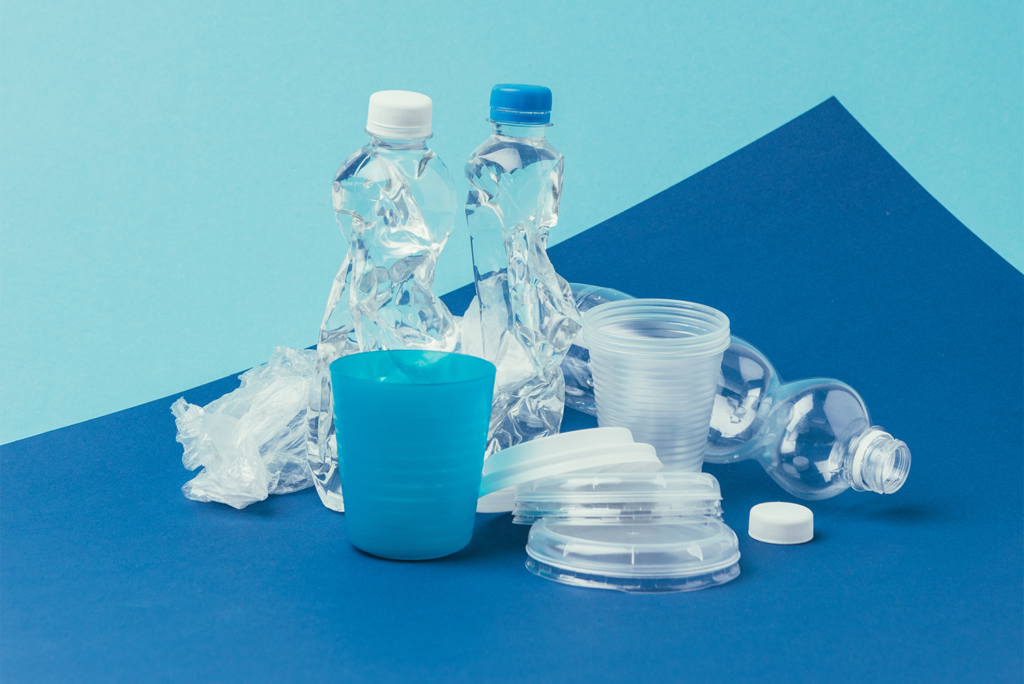 A high increase in consumer awareness of plastic pollution has given way to a movement with more companies pledging to use recycled material.
But there isn't enough plastic being collected to meet the rising demand for recycling. Dr Volker Rehrmann of TOMRA takes a look at the steps we can take to invigorate the plastics recycling system to keep the material in the circular economy loop.
---
The plastic paradox[1]
Plastic waste generation is growing rapidly. Both the environment and human health are being negatively affected by society's failure to return plastics into a closed loop. The current linear production model means the end-of-life for plastics is mismanaged and a valuable resource is lost.
Consumer expectations for recycled plastic have increased due to the wave of information on the harm misused plastic is causing. In response, governments and companies are making pledges to use recycled plastic. EU Member States, for example, have signed several legislative proposals on waste, including a 70 per cent recycling rate target on packaging waste by 2030.
In 2019, the European Commission announced plastic drinking bottles must include a minimum of 35 per cent recycled content by 2025, and that member states must collect and recycle 90 per cent of beverage containers.
According to the Ellen MacArthur Foundation, of the 78 million tonnes of plastic packaging produced in 2013, 40 per cent went to landfill, 32 per cent leaked into the environment, and 14 per cent was incinerated. While the remaining 14 per cent was collected for recycling, sadly only two per cent of this remained in the circular economy.
The problem is amplified by the fact that eight per cent of the plastic we do collect is downgraded, meaning it can only be used once more and does not remain in the circular economy, i.e. the value is lost.
If brands want to switch to recycled content, a considerable amount of material is needed that is currently not available in the market.
Catalyse the circular economy
If society is going to meet its recycling ambitions, we need to catalyse the circular economy. At the heart of this is the need to view plastic differently, not as waste, but as a valuable resource that is worth collecting. Plastic must stay in a closed loop by better management throughout its lifecycle.
Design for recyclability
Everybody knows the adage about square pegs not fitting in round holes, and the same can be said for a linear design for a circular economy — it doesn't work.
Plastic packaging must, of course, maintain its current function to protect goods and communicate information about the product inside. If packing isn't fit for purpose, it can't protect the product it is designed for, and the environmental and financial costs only increase. The 2017 New Plastics Economy report (by the World Economic Forum and the Ellen MacArthur Foundation) suggested that 30 per cent of plastic packaging needed fundamental redesign and materials science innovation. A further 20 per cent could incorporate better design for reuse.
Use more recycled materials in production
Using recycled materials saves resources and lowers carbon emissions. It takes 60 per cent less energy to manufacture recycled PET plastic bottles compared to bottles from virgin plastic. Despite this fact, not enough recycled materials are finding their way back into a closed loop.
Manufacturers and brand owners with requirements to use recycled content must optimise and identify ways to secure increased amounts of recycled material, if they are to meet their targets.
Change the system to create value
High-profile information campaigns and the media have brought plastic waste to the front of society's environmental conscience. Plastic has become Public Enemy No. 1, but it doesn't need to be. We need to remove single-use plastics. Deposit return schemes (DRS) are a proven system to encourage consumers to recycle their plastic beverage containers and increase collection rates, and they also maintain the purity of the material.
Eight EU nations now have a DRS, with Germany leading the way at a 98 per cent return rate. In Lithuania, for example, innovative reverse vending machines—which enable the automated collection of beverage containers—saw collection rates soar from 34 per cent in 2016 to 92 per cent within two years.
In the current linear production system, plastic with value is being lost. Mixed waste often ends up incinerated or sent to landfill. Optical sorting machinery, currently used in countries like the Netherlands and Norway, enables plastic to be recovered from mixed waste streams and kept in the closed loop. Once collection rates increase, it must be recycled at the highest quality to make sure it can be used in new products.
Quantity and quality are needed to solve the plastic paradox. As quantities of recycled material in the loop increases, the mindset of the industry must turn to quality.
The plastic paradox can be resolved. Redesign and recycling will go some of the way, but the main challenge is to work together to improve plastic collection and to change the system.
---
Contributor note
The sustainable technology company TOMRA—the world leader in reverse vending machines and sensor-based sorting systems—has established a new Circular Economy Division, with the mission to engage people and business to close the loop for plastic waste and to solve the problem of the plastic paradox. TOMRA is dedicated to increasing the recycling rates of plastic and many other materials, and has been developing solutions since 1972 to do this. By 2030, TOMRA aims to have increased global collection of plastic for recycling from 14 per cent to 40 per cent and increase recycling of plastics in a closed loop system from twi per cent to 30 per cent.

---
[1] Jim Fitterling, Our Indispensable Problem: The Paradox of Modern Plastics, World Economic Forum, 15th January 2020, <https://www.weforum.org/agenda/2020/01/the-paradox-of-modern-plastics/>