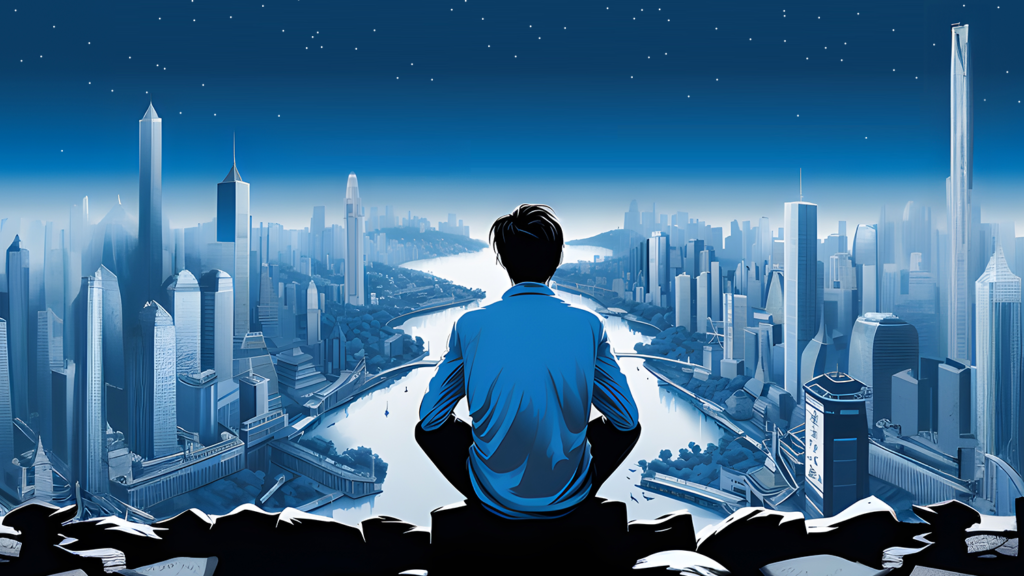 A critical strategic imperative for MNCs' long-term success in the region
The rapid pace of change in China in recent decades as the economy and society developed has been unparalled, and often can only be truly appreciated through first-hand experience. It has meant that multinational companies (MNCs) operating in China have had to adapt along with the changing business environment in order to be able to compete. In this article, Vincent Guo of Ernst & Young (China) Advisory Limited Technology Consulting, summarises the opportunities and challenges confronting MNCs, analyses the argument of adopting an 'in China, for China' strategy, and provides corresponding guidance and strategies for solution design.
---
Since the adoption of China's reform and opening-up policy, the Chinese economy has undergone rapid growth, contributing significantly to increases in the global profits of MNCs. Over the last few years, China has experienced a rapid surge in its digitalisation, primarily evidenced by the progressively tightening regulatory regulations on cyber and data security, alongside the flourishing growth of the indigenous digital technology ecosystem. Amid the digital business landscape in China and the prevailing global economic uncertainties, MNCs ought to strategically reassess and redevelop their business strategies accordingly.
Emphasising the strategic imperative of 'in China, for China' represents a shift from isolation to leveraging the opportunities provided by the Chinese business and digital ecosystem. The strategic development of 'in China, for China' does not involve isolating the Chinese entities of MNCs from global headquarters, but rather granting them a certain level of autonomy to better integrate into the local market and capitalise on available resources.
Three pervasive obstacles confronting MNCs in China: urgent imperatives for progress
Tightened information technology (IT) and digitalisation costs – In light of the global economic downturn, certain MNCs have scaled back investments in IT and digitalisation globally. Nevertheless, within the rapidly expanding digital landscape in China, the nurturing of Chinese users has engendered a comparatively high expectation for digitalisation, convenience and timeliness. Timely fulfilment of the demand for business digitalisation is imperative to capturing the Chinese market.
Soaring geopolitical and compliance risks – MNCs operating in China confront external influences, particularly the pressure to comply with tightening digital regulations and geopolitical risks stemming from conflicts and political struggles.
Rise of local competitors – With robust backing from domestic digital economy policies and the continuous expansion of China's digital ecosystem, formidable local competitors are rapidly emerging. These competitors possess closer proximity to and a deeper understanding of local customers and user requirements, as well as significant cost advantages.
Seize the opportunities: unleashing the potential profits of the Chinese market
Positive government digital policies – From the 13th Five-year Plan' to the 14th Five-year Plan, both the central and local governments have outlined clear objectives and measures to foster the advancement of the digital economy. Supported by a series of digital policies and driven by the collaborative efforts of the government and enterprises, the domestic digital technology ecosystem has been undergoing innovative development, unleashing unprecedented market vitality.
Strong development momentum of digital technology ecosystem – With the maturation of its local digital technology ecosystem, China has achieved significant advancements in various areas of independent innovation, including IT infrastructure, cloud services, operating systems, data platforms, application systems, and so on. Local vendors possess extensive user bases, diverse technological capabilities and profound insights into consumer-level users for delivering exceptional customer experiences.
Enabling the digital environment – China has a substantial internet user base and widespread adoption of mobile payment systems, which generates a significant demand for digital products and services, presenting expansive opportunities for MNCs.
Strategic manoeuvring to surmount challenges and grab openings
In the current global economic slowdown, the development of China's local digital technology ecosystem and the strengthening of digital regulations present challenges and opportunities for MNCs. Ensuring business continuity has become a paramount concern for MNCs, given the geopolitical risks and escalating cyber and data security in China. Simultaneously, fully leveraging a localised digital ecosystem enables MNCs to deliver equivalent services at reduced costs while better aligning with Chinese consumer preferences to expand the local customer base, enhance customer loyalty and enable the exploration of cost-effective business opportunities. To maintain a competitive advantage and achieve stable business growth in the Chinese market, it is imperative to promptly embrace a 'in China, for China' strategy.
What is the 'in China, for China' strategy and how to implement it
Interpreted from the prism of digitalisation/IT, the 'in China, for China' strategy is a localised digital transformation enabling MNCs to thrive and adapt seamlessly to China's digital landscape, nurturing sustained progress in the Chinese market. Typically, targeted strategic planning and implementation can be executed at three levels: strategy, planning and implementation.
Broadly speaking, a comprehensive end-to-end 'in China, for China' strategy entails a harmonious integration of strategic, planning and implementation aspects. MNCs can also align their efforts with their localisation strategies and contextual factors to achieve a customised approach, including the following steps.
1 Create a clear and defined localisation strategy
A well-defined strategic direction is crucial for a successful localised digital transformation. MNCs should customise localisation strategies in alignment with business purpose, risk tolerance and the level of digitalisation maturity in the local market. This involves considering elements such as objectives, consistency, scope, timeline and cost. The design of the strategy should adopt a holistic approach, analyse the company's business comprehensively and develop a roadmap.
2. Plan from enterprise architecture perspectives
At the organisational planning level, MNCs should design enterprise architectures in terms of business, applications, data, technology and security, as well as architecture governance.
Business architecture design: Clarify business relationships, anchor company vision and strategy, and provide guiding principles for subsequent content.
Application architecture design: Identify local digital initiatives, embrace business architecture, and present it to business users through digital means by fully leveraging the local digital ecosystem.
Data architecture design: Facilitate data integration, data value exploration, data governance and data compliance.
Technology architecture design: Provide infrastructure support at the foundation level for application and implementation of data architecture.
Security architecture design: Follow the principle of "security by design", proactively considering and mitigating compliance risks.
Architecture governance design: Accomplish the functioning of the architecture, strategically planning and designing appropriate organisational structures, process systems and standardised norms. Furthermore, implementing effective architectural governance is crucial to oversee and regulate the execution of these plans.
3. Implement and achieve 'in China, for China'
Throughout the implementation and operational phases, MNCs should adopt tailored measures, which include fostering close collaboration with company strategies and swiftly responding to evolving demands to develop customised digital products. Additionally, it is crucial to uphold full compliance with regulatory requirements, commit to contributing to economic development and maintain a degree of autonomy.
Conclusion
Amidst escalating global uncertainties, the 'in China, for China' strategy emerges as an effective way for MNCs to overcome challenges and seize opportunities. This strategy ensures MNC global headquarters' leadership position while adapting to and leveraging China's digital landscape, minimising risks and potential losses associated with geopolitics and compliance, and achieving sustained, stable and expansive business growth in China. Simultaneously, beneficial lessons learned from successful practices in the Chinese market can be leveraged to enrich global operations of MNCs, achieving a win-win outcome.
---
Note: The views reflected in this article are the author's own and do not necessarily reflect the views of the global EY organisation or its member firms.
---
Vincent Guo holds the position of partner at Ernst & Young (China) Advisory Limited Technology Consulting. With a wealth of experience in digital services exceeding 15 years, his knowledge spans various areas, including 'China-for-China' strategy planning, digital transformation planning and implementation, IT strategy planning, digital compliance, data governance, third-party risk management, and so on. Vincent has overseen and achieved success in numerous large-scale and diverse projects, delivering professional services to MNCs.