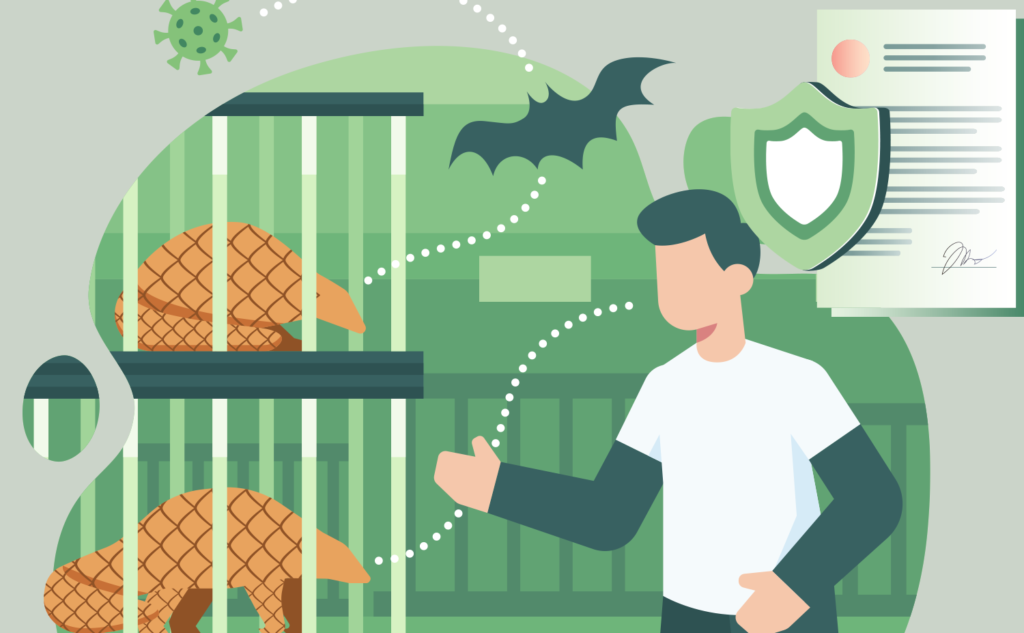 China's ban on illegal trading and consumption of wildlife
At the nucleus stage of the greatest global pandemic in more than a lifetime, which has devastated the world over, lies the issue of the illegal trading and consumption of wild animals. China moved in early 2020 to ban the trade and consumption of wild animal meat, which many scientists believe is linked to the origins of COVID-19. Veronica Gianola and Shane Farrelly of D'Andrea & Partners Legal Counsel examine the extent of such a ban and the current wild animal meat market in Mainland China.
The effect of the ban
Bans on wildlife markets are unfortunately nothing new in China. The most notable occasion was during the 2002–2003 severe acute respiratory syndrome (SARS) outbreak; when scientists traced that virus's origin to horseshoe bats in Yunnan Province, wildlife markets were also temporarily banned in response.

Under more extreme circumstances, in February 2020, the State Administration for Market Regulation (SAMR), in tandem with multiple other departments, arranged for two special law enforcement operations to again crack down on the illegal trade of wild animals and illegal production of wild meat, when COVID-19 was at its most severe in China.

Lawmakers proposed the strict prohibition of trade in wild animals, and a thorough investigation of any acts of illegally selling, purchasing, utilising, transporting, carrying, sending or delivering wild animals and products amid the outbreak. This led to the Decision on Thoroughly Banning the Illegal Trading of Wildlife and Abolishing the Irrational Practice of Consuming Wildlife to Effectively Safeguard People's Life and Health (Decision), which was adopted on 24th February 2020 by the Standing Committee of the 13th National People's Congress (NPC), with immediate effect.

Such wide-sweeping moves may seem sudden, but have actually been developing gradually over a number of years. The latest push at the start of 2020 was of course due to circumstances of critical importance, as Chinese researchers at that time theorised that wildlife species such as bamboo rats, pangolins and civet cats may have been intermediate hosts for COVID-19 before infecting humans. The so-called 'wet' markets, where wild meat is sold alongside legal fresh meat, are known to be rabid breeding grounds for cross-contamination as live animals, including captured wildlife, are kept in close quarters with humans and often slaughtered at the time of purchase.

Cities such as Shenzhen and Zhuhai have since rolled out their own more comprehensive policies, which also suspended the consumption of certain domesticated animals, such as dogs; a move animal activists have been advocating for years. However, even against the backdrop of the coronavirus pandemic, China's annual dog meat festival was still held in the southwestern city of Yulin in defiance of central government initiatives to improve animal welfare and reduce the risks associated with live animal markets.

The temporary national ban on eating wild animals, while still in place, needs more weight to be effective. The central government is currently drafting laws expected to bring in permanent new restrictions on the trade in and consumption of wild animals.
Additional wide-sweeping measures still required
The general consensus is that the ban on wild animal meat is a good step but needs to be made permanent – and more extensive.
For example, while China has banned most consumption of wild animals, it continues to permit four broad categories of breeding activity. Certain wild animals can still be bred in captivity for their fur, for research purposes and to supply zoos and circuses. Breeders are also allowed to raise animals like black bears and pangolins for the use of their body parts in traditional Chinese medicine.

Another aspect of note is the fact that the impact of such a ban falls most heavily on rural communities, where the breeding of wild animals has become a source of economic reliance. The prospect of a permanent ban is staunchly opposed by rural communities, and exacerbates historic resentment between China's more prosperous urban centres and its impoverished rural areas.

Such factors may delay the implementation of a permanent ban on wildlife consumption. China's legislature, the NPC, has yet to update the country's wildlife protection law, which currently only protects rare and endangered animals.
Conclusion
As the NPC recently released the revised draft of the Law of the People's Republic of China on Animal Epidemic Prevention for public opinion, this issue is still very much alive. The draft legislation proposes changes in regard to improving the guidelines for the prevention and control of animal epidemic, quarantine and inspection systems and response mechanism administrative rules, along with administering harsher punishments for acts of illegally slaughtering, marketing, allocating, storing, producing or transporting animals/animal products. The effects of such measures will have to be closely monitored, not only for their impact on future epidemic prevention efforts, but also on the illegal trading and consumption of wildlife in China. The final legislation may carry a lot of weight for China's future.
---
D'Andrea & Partners Legal Counsel, DP Group, was founded in 2013 by Carlo Diego D'Andrea and Matteo Hanbin Zhi, both of whom have extensive backgrounds in Chinese and EU law. DP Group currently has four service entities: D'Andrea & Partners Legal Counsel, PHC Tax & Accounting Advisory, EASTANT Communication and Events, and Chance & Better Education Consulting. DP Group has a variety of branches around the world, with locations in several major developing economies.