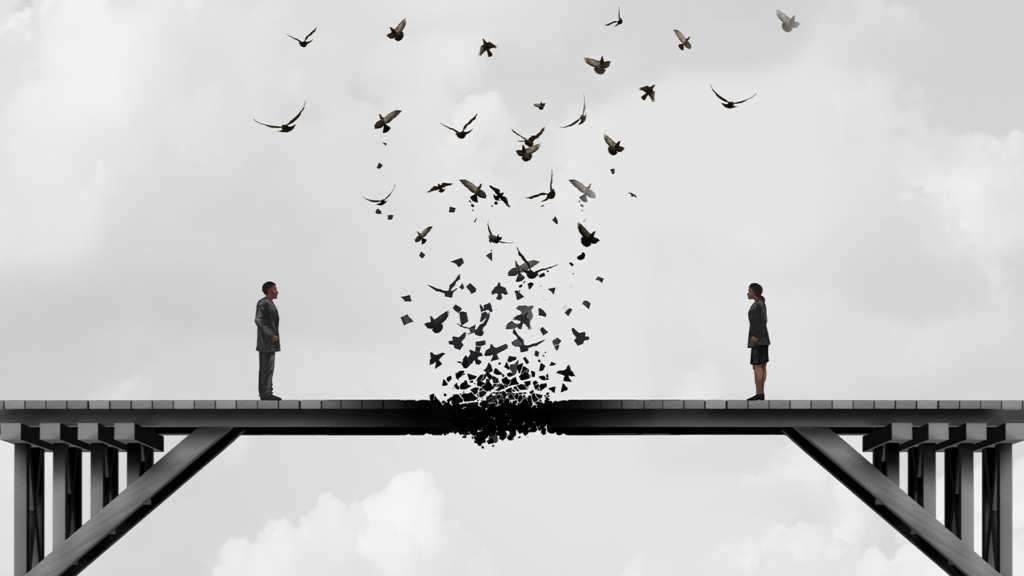 How will it shape opportunities for businesses in China?
Before the COVID-19 virus turned everybody's world upside down in 2020, the fallout from the trade war between the United States (US) and China had already been dampening sentiment in the European business community in China. Meanwhile, the pandemic's disruption of supply chains rattled consumers in firms' home markets, triggering growing pressure to 'onshore' production. Chis Torrens of Control Risks discusses how the legacy of these trends may affect the opportunities for growth available to European businesses operating in China.
—————————-
The current era of Europe-China relations dates back to the early 1970s. The US-China rapprochement of 1972—symbolised by US President Richard Nixon's visit to Beijing that year—paved the way for a series of visits by European leaders. In 1974 British Prime Minister Sir Edward Heath came to Beijing on the heels of a British trade delegation, and the following year the European Community established formal relations with China.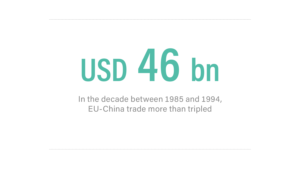 Once China opened its doors to large-scale foreign investment at the end of the 1970s, trade between the European Union (EU) and China started to take off. In the decade between 1985 and 1994, bilateral trade more than tripled from US dollars (USD) 14 billion (bn) to USD 46 bn, outstripping China's already breakneck gross domestic product growth – despite an international freeze on investment in the post-Tiananmen years of the early 1990s.
Fast forward to today, and the EU-China relationship clearly carries value for both sides: the EU is China's largest trading partner, while China is the EU's second-largest trading partner after the US. Yet geopolitical pressures on the relationship have been growing for more than a decade. An economic slowdown in Europe in the wake of the global financial crisis of 2008/2009 prompted a drift towards populism as increasingly frustrated electorates struggled to deal with the effects of slowing economic growth, joblessness and income disparity. Populist movements exploited public dissatisfaction and supplied scapegoats—globalisation, immigrants, political elites—which further fuelled nationalism and protectionism.
Meanwhile, over the past decade China has adopted a more robust foreign policy approach, particularly in response to the antagonistic US administration of former President Donald Trump (2017–2021). The ratcheting up of geopolitical tensions as leaders seek to manage their own domestic challenges has increased concerns about what is regarded as China's increasingly assertive approach abroad. The result has been a weakening of mutual trust in the EU-China relationship, which has had an impact on broader economic relations. In 2019, Chinese investment in Germany (as measured by number of projects) dropped out of the top three where it had been for the previous three years.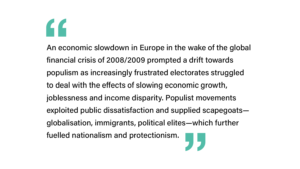 Is this an indication that China's governance model is increasingly perceived as fundamentally at odds with Europe's political values? Perhaps, though not everyone in Europe agrees – and not all EU Member States are turning their backs on Beijing. Fault lines exist within the regional bloc – not between West and East, nor North and South, but rather between supporters and sceptics of the EU project. Some of these leaders have leveraged the broader EU-China tensions in their own dealings with Brussels; for example, under Prime Minister Giuseppe Conti, Italy became the first EU Member State to officially join the BRI, while in 2020 Italy used China's 'mask diplomacy' to criticise the EU for its lack of timely support.
China has also cannily played on divisions within the European bloc to help strengthen its position.
In 2019, China added Greece to the '16+1' – a grouping established by Beijing in 2016 with the aim of promoting business and investment relations with central and Eastern European countries. The admission of Greece to the 16+1 was a political coup for Beijing but stoked EU-China tensions: the (now) 17+1 is already a contentious initiative for the EU because 12 countries within this grouping are EU Member States. Admittedly, Chinese investment in those 12 member states is very modest: a total of euro (EUR) 8.6 bn flowed into these countries from China between 2010 and 2019, compared with EUR 12 bn and EUR 10 bn into Finland and the Netherlands respectively over the same period. Yet the optics are not good for the EU, which is frustrated by China's exploitation of its internal divisions at a time when the integrity of the European project has been weakened by a long and tortuous Brexit.
Chinese Foreign Minister Wang Yi's European visit in September 2020, intended as a charm offensive, only served to highlight the growing differences between the two sides. The same month, Germany released its Indo-Pacific guidelines, making it the second European country after France to issue an Indo-Pacific strategy aimed at establishing a stronger presence and diversified engagement in the region.
With increasing concerns about a flood of Chinese investment into critical national infrastructure, some European countries—notably Germany and the United Kingdom—have introduced regulations intended to restrict Chinese investment. Last October, a new EU foreign investment screening framework also took effect.
However, in the final twist of an historically unpredictable year, the EU and China unexpectedly reached a tentative agreement on the Comprehensive Agreement on Investment (CAI) more than seven years after negotiations began. While much of the deal is aspirational and will take time to be implemented, it does at least reflect an effort to shift the discourse towards engagement rather than confrontation – and perhaps to steal a march on US President Joe Biden's China policy announcements in the following weeks.

For both Europe and the US, China is the top geostrategic issue. While 2021 is widely expected to usher in a period of more predictable US foreign policy and a return to more stable US-Europe relations, the signing of the CAI will have frustrated a Biden Administration keen to present a united front to China more in line with its own policy. There will be continuing pressure from both the US and the growing number of China critics within the EU on European partners to take sides when it comes to technology standards, human rights, investment regulations and other key issues. Some countries will doubtless be comfortable remaining closely aligned with the US, while others may still look to deepen what are valuable relationships with China. Notable among those countries likely to be pulled in both directions is Germany: Chancellor Angela Merkel has historically balanced criticism of Chinese actions with encouragement of bilateral trade in order to safeguard Germany's hugely valuable trade relationship with China. With Merkel's departure, this balancing act will be more of a challenge.
What should European companies in China look out for in 2021? High on the list is regulatory enforcement, with greater scrutiny of multinational companies (MNCs) across a range of issues such as anti-bribery compliance, antitrust, environmental protection, product quality, technology, data and tax. However, one key challenge stands out. In the current geopolitical climate, the operating environment for foreign companies will become increasingly politicised. Against this backdrop of business uncertainty, will the CAI mark a genuine step forward in terms of market access and will it be sufficiently robust to provide protection for European MNC operations in China? European businesses will need to maintain a fine balance between engaging in important and often divisive issues in their home and China markets, as it will become harder to remain neutral or apolitical if tensions intensify. One only has to look to Australia to appreciate that walking this tightrope successfully will remain both challenging and essential for companies seeking to build and maintain a healthy China business.
——————————–
Chris Torrens is partner in Control Risks' Greater China and North Asia region, based in Shanghai. Chris heads up the East China geomarket and is also responsible for growing the company's outbound China business, advising both state-owned and private Chinese MNCs operating globally. In these capacities he has consulted with multinational and Chinese corporations across various industries on risk and strategy issues, particularly in relation to geopolitical risk.
Control Risks is a specialised risk consultancy committed to helping clients build organisations that are secure, compliant and resilient in an age of ever-changing risk and connectivity. Clients include national and multinational businesses in all sectors, law firms, government depart­ments from many parts of the world, NGOs and SNBs, both national and international.