Coined less than two decades ago, the term 'ESG', the framework for environmental, social and governance factors, started a trend that looks like it is here to stay. And with good reason.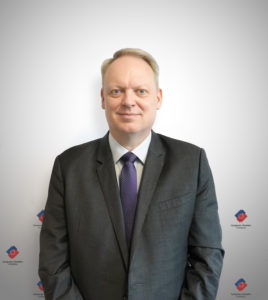 When first used in a 2004 United Nations report entitled Who Cares Wins,[1] the idea was to find ways to better integrate ESG issues in asset management and securities brokerage. The reasoning was simple: companies that manage ESG issues better would also be able to compete more successfully, as they would be more capable of managing risks, anticipating regulatory action or accessing new markets. At the same time, their company value would also benefit from the positive impact that strong ESG performance has on brand and reputation.
When early studies indicated a positive correlation between corporate sustainability and market performance, the growth of ESG investing accelerated.[2] Investors realised that learning about a company's ESG track record can also help them identify the market players that will be best able to adapt to the future. But it is not investors alone who have been pushing more and more companies towards embedding ESG in their corporate strategies. Consumers also increasingly vote with their preference for brands associated with green initiatives or social contributions. Jobseekers look for opportunities at workplaces known for their outstanding corporate culture. And regulators also realise the value of incentivising companies to both protect the environment and promote the development of the society they operate in.
European companies have a special role to play in China in terms of ESG promotion, as they can bring their best practices in sustainability and corporate social responsibility (CSR) established in their home or global operations, and contribute to creating the most suitable regulatory framework through targeted engagement with Chinese authorities. Areas within the ESG framework in which European companies are especially well-placed to foster progress include carbon neutrality, and workplace diversity and inclusion. Recent or upcoming regulation from companies' home and other markets, or from the European Union institutions—particularly in the field of decarbonisation—mean that European firms are often at the forefront of the green transition in China.
To build on this advantage, the European Chamber established its Corporate and Social Responsibility Forum in 2005 as a platform to foster CSR collaboration and co-innovation between Chamber members, Chinese government agencies, professional organisations and local, non-governmental organisations. The forum is now comprised of more than 250 member companies that cover a wide range of corporate functions, such as sustainability/CSR, marketing and communications, public relations, government relations, corporate governance and compliance, human resources, the environment, and health and safety. To learn more about the forum, please visit the European Chamber's website: https://www.europeanchamber.com.cn/en/working-groups-forums-desks/12/corporate-social-responsibility-forum

---
[1] Who Cares Wins: Connecting the Financial Markets to a Changing World? The Global Compact, United Nations, December 2004, viewed 25th May 2023, <https://www.unglobalcompact.org/docs/issues_doc/Financial_markets/who_cares_who_wins.pdf>
[2] Kell, George, The Remarkable Rise Of ESG, Forbes, 11th July 2018, viewed 25th May 2023, <https://www.forbes.com/sites/georgkell/2018/07/11/the-remarkable-rise-of-esg/?sh=3fc3b9c81695>