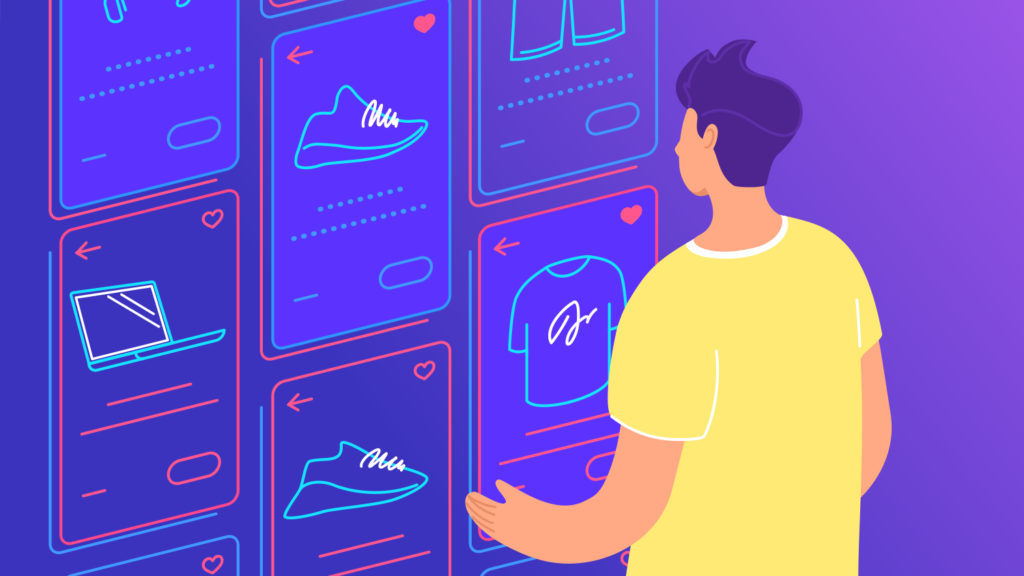 A general guide for businesses on how to get set up on WeChat, Taobao, TMall or JD.com
2020 has seen a boom in e-commerce in China; in no small part due to new policies and regulations that expanded the reach of the country's Cross-border E-commerce Pilot programme to 105 cities and regions.
International businesses focussing on market development can now introduce their products and services to Chinese consumers without having to establish a regional headquarters, as they can rely on e-commerce platforms instead. Alternatively, the e-commerce strategy is a solution for businesses to maintain sales in China by supplying products and services with reduced or limited structures. Alessio Casablanca of LehmanBrown provides guidance for businesses on how to register with China's top cross-border e-commerce platforms.
—————————–
Businesses in the retail sector that meet the criteria and become part of the E-Commerce Pilot can benefit from reductions in value-added tax (VAT), consumption tax and enterprise income tax. Furthermore, China is proactively pushing to expand consumption and provide access to developing new regions.
Before entering China's e-commerce sector
China's market and culture are very complex and demand a coherent strategy. The leading causes of failure for businesses attempting to enter China is lack of market research or planning, over-expectations and short-term thinking, leading to multiple small blunders and lack of oversight in their e-commerce strategy.
When entering China, businesses must carry out thorough due diligence, identify trustworthy trade agents and find the best way into the market while simultaneously protecting against unforeseen risks. The first step is to register all trademarks and review intellectual property (IP) from a filing and protection perspective, as China administers a first-to-file IP system. Even if a business initially aims to introduce a single product or service, it should register all its brands and products to avoid trademark squatting in future. Thereafter, businesses can develop a pragmatic e-commerce strategy for each product or service they intend to introduce into China, which should cover their competition, repatriation of revenues, Chinese content guidelines and logistical matters.
E-commerce platforms in China
Businesses must analyse each e-commerce platform to evaluate the best fit for their specific brand or product. Whichever e-commerce platform they choose, sustained promotion of their brands will be necessary given the heavy competition.
WeChat
WeChat is a jack-of-all-trades application where users can chat, call, publish articles, share photos, purchase goods, pay bills and more. Several international businesses have official WeChat accounts and sell products via the app.
WeChat transactions are quick Chinese yuan (CNY) payments sent to an in-app account balance, from which profits can be transferred to a bank account. Businesses should register for a WeChat Pay account and connect it to their official bank account. They can choose the currency they want to exchange every month, and Tencent takes a one to two per cent commission for a minimum withdrawal of United States dollars (USD) 800. Registration for WeChat Pay takes two to four months and requires a business licence, financial licence, anti-money-laundering agreement and certain company information. A trade agent will drastically reduce the time involved as they can set up a WeChat Pay account in one to two weeks. However, this option has lower cash-out amounts of zero to USD 5,000 and better refund capability (within a month), while incurring two to three per cent commission fees.[1]
Opening an account on WeChat via a trusted trade agent entails creating a trademark and payment of fees agreement with the agent, who then opens and maintains the account.
To register an account individually, one must: visit the WeChat Account Platform; fill in the forms for a 'Service Account'; pay the annual fee of USD 99; and register for WeChat Pay. There are two types of accounts: a local account and an overseas account. One can open an 'overseas account' with a foreign business licence and credentials; however, such businesses will lack many of the promotion tools available in local accounts. To create a local account for the brand, one has to set up a business entity in China, and submit a Chinese business licence and trademark registration.
JD, Taobao and Tmall: How do they differ from one another?
Taobao and Tmall are part of the Alibaba ecosystem. Together, the platforms make up more than 65 per cent of China's e-commerce market, with Tmall expanding aggressively.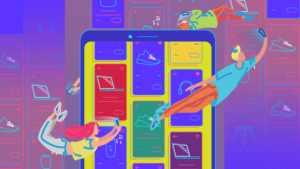 Taobao is an online market where almost any kind of product can be found, usually available in a range of qualities and prices; the platform focusses increasingly on handmade crafts and bargains. Most brands are registered on Taobao but face competition from comparable products readily available for a fraction of the price.
Tmall is brand-friendly; most products on this platform are quality-based and offer Chinese consumers well-known international and local brands.
JD—JingDong—is a subsidiary of Tencent and an alternative for businesses that prefer a less hands-on approach for promoting their brand to focus on higher sales volume. Businesses upload the product details to the platform and then ship the products in bulk to JD, which delivers on their behalf. While Tmall and JD offer similar services, JD has grown as a locus to purchase electrical appliances and high-tech products.
Given the increased range of services offered by cross-border e-commerce platforms, it is advisable to contact several to see if they provide preferential deals.
Registering on TMall Global and JD Worldwide
TMall Global or JD Worldwide accounts offer access to the Chinese market without the obstacles of setting up a business in China and warehousing. Requirements are a business licence, the business owner's details, a USD bank account and international trademark registration information.[2]
A security deposit and an annual fee for maintaining the accounts may be required. Tmall deposits cost USD 25,000 and JD costs USD 15,000, while the annual fee depends on the products; on average, these fees tend to range between USD 1,000 and 10,000.[3]
These accounts are advantageous for introducing products to China while gauging consumer reaction. However, control over online promotion, logistics and customer service are minimal.
Registering via trade agent
To access the Chinese market remotely, businesses need to work with a local trade agent or partner. Trade agents don't necessarily need to be involved in the e-commerce sector, but they do need to be selected carefully; a thorough background check should be conducted to avoid risk. Once a trade agent is chosen, they will need to be authorised to act as the overseas business's agent responsible for marketing its product(s) in China. Other agreements will also be required for the declaration of entry of goods, warehousing, e-commerce platform services, delivering parcels, taxation and other regulations specific to the region, city and local government relevant to the agent's location and business activities.
Typically, the documentation needed include an agency agreement, agent's customs declaration registration certificate of import and export, agreement with the Chinese e-commerce platform, internet content provider (ICP) licence of the affiliated platform and goods information as required by the local government.
The process usually takes between two to six months; however, the time differs significantly by region and city. Working with a trade agent can greatly improve the success of a product's entry to the Chinese market. It can also give the business more control over promotions and options to offer limited customer services.
Registering a business in China
Businesses that want to maintain complete control over their brand and product(s) in China need to establish an entity in the country, allowing for better customer service and disintermediation from trade agents, thereby generating larger returns.
Once established, the business can register with Taobao, TMall or JD using Chinese documentation and bank account details. Business registration in China takes less than two months and offers access to promotional tools that are available solely to China-based businesses.[4]&[5]
---
Alessio Casablanca is marketing specialist at LehmanBrown International Accountants, with a BSc in Multimedia Technology and Design from Kent University and currently enrolled in a MSc in Strategic Marketing at Imperial College London. At LehmanBrown, Alessio is actively researching and analysing the Chinese market to better inform companies intending or already doing business with China.
LehmanBrown International Accountants is a China-focussed accounting, taxation and business advisory firm operating throughout China including Hong Kong and Macau. With an extensive affiliate network around the world, LehmanBrown can service international companies in China and Chinese companies doing business internationally. All services are provided by English and Chinese-speaking professionals who can tend to any needs a company may have throughout its business journey.

---
[1] Coco Gao, How to Setup WeChat Pay for Foreign Businesses, The Egg, viewed 15th December 2020, https://www.theegg.com/social/china/how-to-setup-wechat-pay-for-foreign-businesses/
[2] How to Sell on Tmall Global – The Leading Chinese Cross-Border E-Commerce Platform, Marketing to China, 16th July 2019, viewed 15th December 2020, <https://www.marketingtochina.com/complete-guide-to-tmall-global-the-leading-chinese-cross-border-e-commerce-platform/#:~:text=Tmall%20Global%20is%20a%20dominant,from%2077%20countries%20and%20regions>
[3] Full Guide to Selling On JD – JD Worldwide (Cross Border E-Commerce), Marketing to China, 3rd January 2020, <https://www.marketingtochina.com/full-guide-to-selling-on-jd-jd-worldwide-cross-border-e-commerce/>
[4] https://www.latmultilingual.com/things-you-need-to-know-before-opening-a-store-on-tmall-global/
[5] Tmall Global Required Materials, <https://img.alicdn.com/tps/i4/T1evR0FA8bXXcaspvH-1417-1196.jpghttps:/img.alicdn.com/tps/i4/T1evR0FA8bXXcaspvH-1417-1196.jpg>