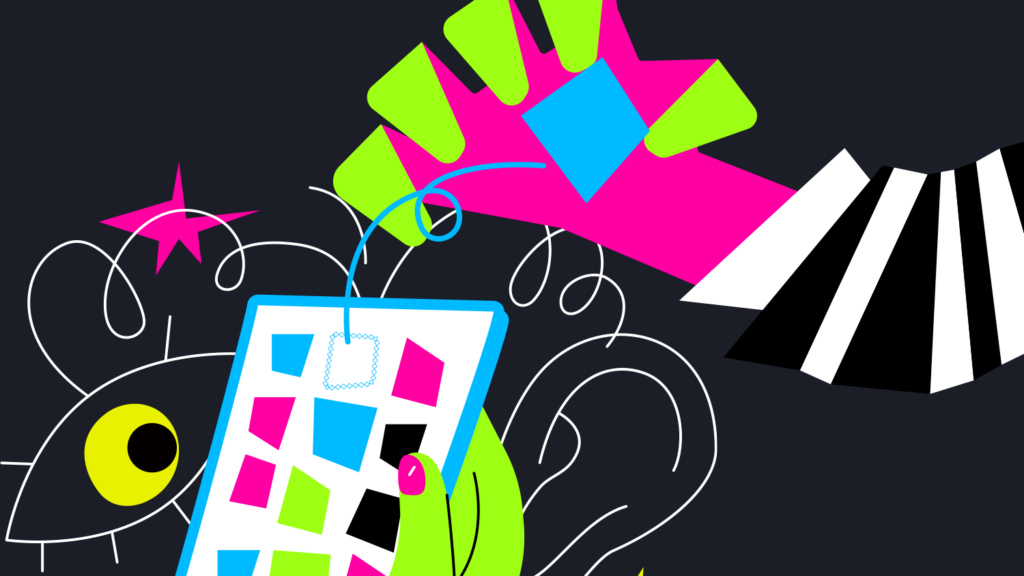 Research on app trademark infringement trends and risks
Smartphones, the surge of Internet users worldwide and digital economy growth have resulted in the rapid development of the application (app) industry. As of December 2021, the number of Internet users in China surpassed one billion, up almost 43 million year-on-year. The proportion that accesses the Internet by mobile phone is 99.7 per cent while the number of apps in China's market reached 2.52 million in 2021.[1]
In China, the number and types of app stores are large and diverse. Generally, Chinese smartphone manufacturers and large-scale Internet enterprises operate their own app store, and some small Internet technology companies also run platforms where customers can download apps. There are over 10 mainstream app stores and around 100 small app platforms in China. This results in a more complex market environment and diverse infringement issues for brand owners when they enter the Chinese market.
App trademark infringement is now a new trend, while app squatting is becoming as common as trademark squatting and domain-name squatting.[2] This article by Rouse discusses app trademark infringement from three aspects: an overview of app trademark infringement, determining when infringements occur, and ways to protect against being targeted.
---
Overview of app trademark infringement
Trademark infringement is a major problem for brand owners, as it not only impinges upon their rights but also could lead to market confusion and brand dilution. The types of trademark infringements and subsequent risks brand owners encounter vary across industries, including the app industry.
App trademark infringement issues mainly involve app marks (icons and names), and can be summarised as two types: first, using marks that are identical to others' registered trademark as app marks; and second, using marks that are confusingly similar to others.
These two infringement patterns could result in the following risks for brand owners:
App squatting and counterfeiting: This is a prominent risk due to the exclusivity of apps offered in app stores. Once an app and its mark are registered with an app store, other apps using the same marks will not be accepted.[3] App 'squatting' is when fraudsters use brand owners' registered trademark to develop apps and register with app stores, thereby preventing brand owners from releasing their authentic apps through those outlets.
App counterfeiting is quite similar. This is where apps imitate brand products or services to mislead Internet users into believing they are connected to the official brand in some manner and gain benefits thereof. Both approaches not only infringe on trademark rights, they could also lead to brand owners being held accountable for damages resulting from unfair competition actions.
Malicious infringement complaints: Malicious complaints are often linked to trademark squatting. While foreign brand owners may have already released their apps in Chinese app stores, they may not have registered their trademark in China. As the first to register a mark is generally recognised as being the rights owner in China, infringers often register foreign trademarks in China under their own name, and then file to app stores for trademark infringement against the original brand owners.
Determination of app trademark infringement
To determine app trademark infringement, the assessment considers: 1) whether the use of the app marks constitutes trademark use; 2) the possibility of confusion between the app marks; and 3) the possibility of confusion between the app classifications.
1. Whether the use of app marks constitutes trademark use
Consideration of whether an app mark has been used for trademark purposes is a basic component of determining whether trademark infringement has occurred. Pursuant to Article 48 of the Trademark Law of the People's Republic of China (Trademark Law),[4] this means that the marks have been used on commodities or services released in the market for commercial activities, and have the function and purpose of identifying the origin of the commodities or services.
In mainstream opinion, as the standard way for apps to enter the market is to be uploaded to app stores for downloading, their marks should be deemed as trademark use once made available online. In addition, consumers normally choose and download an app through its mark, so the app mark could be considered as having the function of identifying the origin of the app.
However, some judicial decisions have declared that some app marks do not constitute trademark use due to their descriptiveness of the app's function, so are for descriptive use rather than trademark use. For example, in Sina's 'Pai Ke' case in 2015,[5] both the first and second instant courts held that Sina's use of the mark was intended to indicate the use and function of the app, and could not be considered trademark infringement.
2. Possibility of confusing the app marks
The possibility of confusing the app marks is judged from their appearance, taking into account whether the appearance of the app marks is identical with or particularly similar to the brand owners' registered trademarks to a degree that could cause confusion for consumers. Furthermore, the reputation and distinctiveness of the brand owners' registered trademarks and the subjective intent of the use of the app marks could also influence determination of possibility of confusion.
3. Possibility of confusing the app classification
Apps are software commodities applied through the medium of computer software and have the attributes of Trademark Class 9 commodities (software, electric and scientific).[6] However, apps often have characteristics that expand beyond Class 9's remit. For instance, many apps use computer software as carriers to offer services that are irrelevant to Class 9.
A study of 30 app trademark infringement judicial cases between 2019 and 202 shows that, in practice, both Class 9 and the actual services associated with an app are considered to comprehensively evaluate whether the app constitutes trademark infringement.[7]
App stores have a significant role to play in dealing with app trademark infringement disputes. In general, app stores will usually deem that releasing apps on their store constitutes trademark use, and will further evaluate the complainant's trademark rights and infringing facts to reach their final conclusion.
Preventing app trademark infringement
To tackle the potential risks incurred by app trademark infringement, different solutions will be needed for all stages: of an app's life-cycle: pre-release will involve perfecting the trademark portfolio; an online enforcement plan will be required during release; and post-release will need preparation against malicious complaints.
1. Perfecting the trademark portfolio
Trademarks (app names/icons) should be registered in the pre-release stage. Any possible distortions of the app marks should also be considered for supplementary trademark registration; for example, four white stripes in the Adidas logo instead of the official three.
The trademark portfolio should look at trademark content, form and classes. Regarding trademark content, the level of distinctiveness of the mark is key. App names should avoid generic, descriptive words, and the line design and composition of app icons should be creative and unique. Trademark form involves text and icons. As the search function on app stores currently relies on text, the text form of an app mark should also be registered as a trademark in addition to its icon. For trademark classes, as discussed earlier, it is better to cover both classifications of core services and function operation of the apps for trademark registration.
2. Preparing online enforcement plan
Brand owners should prepare a plan to effectively enforce their rights regarding online app squatting and counterfeiting. To do so, brand owners should know their trademark rights, the core business associated with the apps, the rights of the infringing app (if any), and evidence of infringement. The online enforcement rules, process and proof requirements of app stores should also be taken into consideration.
3. Responding to potential malicious complaints
Malicious complaints may become an issue once the app is online. If a brand owner's right to the app marks has previously been acknowledged in any market, this can be used as evidence of ownership. The content of the malicious complaints and the rights of the malicious complainants should also be researched.
To sum up, it is feasible to predict app trademark infringement risks and further formulate corresponding solutions. These will enable brand owners to better protect their apps and improve their abilities to deal with app trademark infringements.
---
Rouse is a leading intellectual property services business and, together with its strategic partner Lusheng Law Firm, offers a dedicated digital and commercial service. The service supports the world's intellectual property (IP)-rich businesses to successfully exploit cutting-edge digital technologies, either their own or for the purposes of marketing and commerce. By bringing together IP value and commercial objectives, IP and regulatory risks are understood and mitigated, enabling businesses to reap the rewards without exposing their brand or creations.

---
[1] CNNIC: The 49th Statistical Report on the Development of the Internet in China, China Internet Network Information Centre, (CNNIC), 13th July 2022, 8th December 2022, <http://www.cnnic.cn/n4/2022/0713/c33-206.html>
[2] Wang Lianfeng, 2016, The attribute and trademark infringement of mobile Internet App Mark, Journal of Shanghai University of Finance and Economics, vol. 18, no. 1, pp. 109–115.
[3] ibid.
[4] Article 48 of the Trademark Law: "For the purpose of this law, the 'use of a trademark' means using a trademark on goods, on the packages or containers of goods, in the trade documents of goods, or for advertisements, exhibitions, and other commercial activities for the purpose of identifying the origin of goods."
[5](Subscription service) China Judgements Online, <https://wenshu.court.gov.cn/website/wenshu/181107ANFZ0BXSK4/index.html>
[6] Jacob Tingen, Trademark Class Basics: An Introduction to the 45 International Trademark Classes, Tingen Law, updated 22nd March 2022, viewed 1st December 2022, <https://tingen.law/2018/trademark-class-basics/30292/>
[7] Wen Haixuan, Escort the Core Area of Zhongguancun — Haidian Court "Online Trademark Infringement Case Investigation Report released", Zhong Guan Cun, 2016, pp.100105.