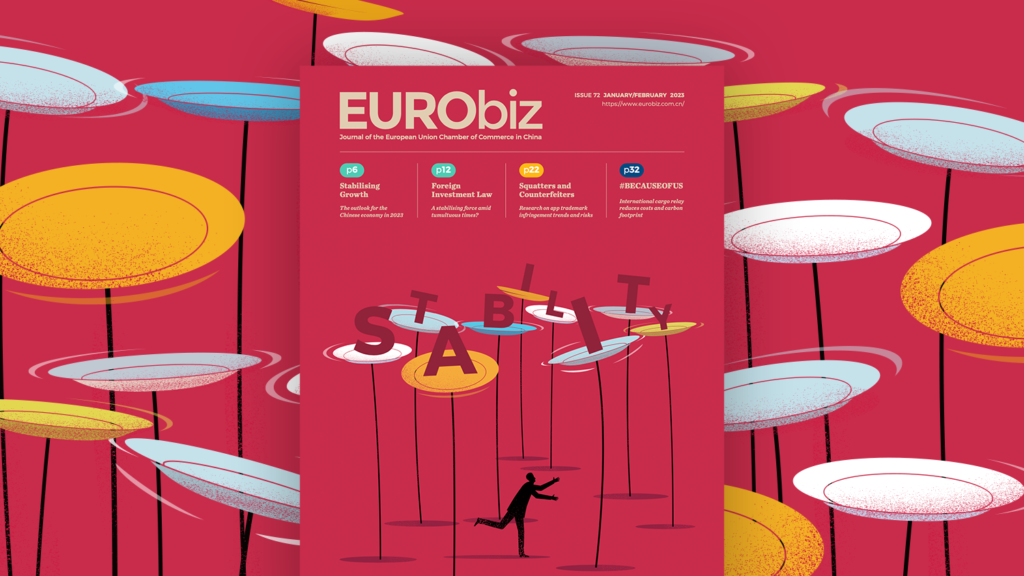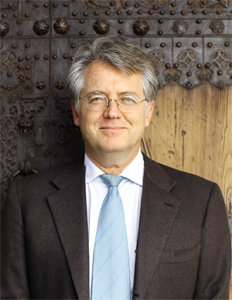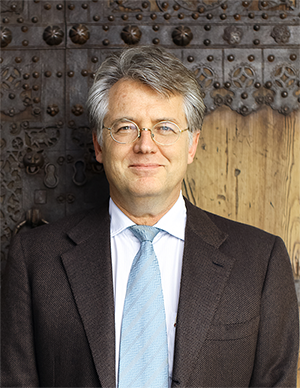 The beginning of a new year generally evokes the hope that new horizons will open in front of us. It is a time for making ambitious plans for the year ahead, as possibilities seem abundant once again. It is also a time for re-evaluating some of the choices and experiences of the past year, and correcting course if necessary.
2022 was a year marked by heightened uncertainty in China, as the country's continued adherence to stringent dynamic-zero control measures in the face of new, highly transmissible variants of COVID-19 undermined economic growth and stability. Sudden mass lockdowns and strict quarantines saw China's economy slump, with business operations and people's daily lives repeatedly taking a heavy toll.
China was undeniably successful at keeping its population safe during the initial COVID-19 outbreak in the first two years. However, a clear exit strategy was missing and the constant threat of pandemic measures resulting in unpredictable disruptions kept eating away at the sense of stability that had been at the core of the country's economic rise.
To help pave the way towards a controlled reopening, the European Chamber submitted a list of recommendations to the Ministry of Commerce and the China Council for the Promotion of International Trade last November. Some of the key recommendations included a renewed promotion of vaccinations, as well as the introduction of a comprehensive, nationwide education campaign about COVID-19 to alleviate any anxiety about potential infection.
However, it was a bittersweet moment when we learned that some of our recommendations were echoed in the changes to China's COVID strategy announced in late 2022. This is because the original, zero-COVID approach was intended to provide breathing space for an orderly re-opening, which then did not follow. As stability is rooted in predictability, we had hoped to see proper preparation allowing time for consistent implementation. While a swift re-opening may have seemed like an attractive option for those exhausted by various pandemic-related restrictions, it brought the risks of a surge in infections overburdening the health care system, and ignited fears of a huge loss of life.
There are still steps that can be taken to mitigate risks. China has yet to permit the best mix of vaccinations and boosters, for example. Foreign mRNA vaccines have not been approved for nationwide use in Mainland China at the time of writing. While virtually no progress has been made towards a domestic mRNA vaccine, China is still playing catch-up with regard to mastering the technology,[1] even as experts warn that any domestic solution risks being outpaced by the emergence of new COVID-19 variants.
In the Position Paper 2022/2023, the Chamber expressed fear that China would not be able to fully reopen to the rest of the world until at least the latter half of 2023. We now see a completely different picture, which only highlights the erosion of predictability that has been making China's business environment increasingly difficult to navigate. However, as China is preparing to open its doors again, we stand ready to continue advocating for rebuilding the stable foundations for economic growth, as well as business confidence, in the year ahead of us.

---
[1] Zhao, Jinzhao, Jiang, Moting, Chen, Pengduo, & Han, Wei, In Depth: Why China Still Doesn't Have an mRNA Shot, Caixin Global, 14th July 2022, viewed 6th December 2022, <https://www.caixinglobal.com/2022-07-14/in-depth-why-china-still-doesnt-have-an-mrna-shot-101913146.html>