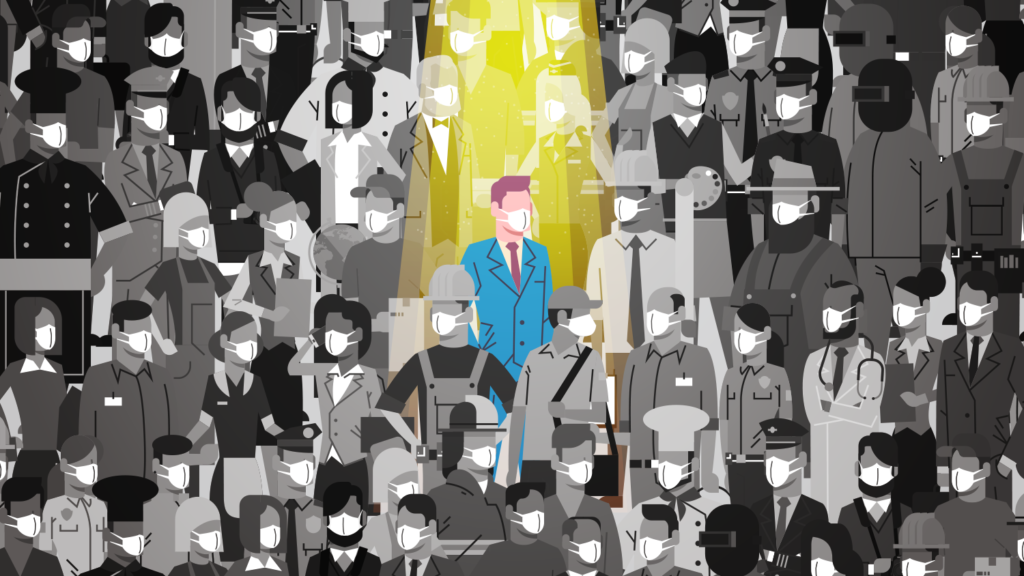 Attracting and retaining foreign talent in times of COVID-19
In China's increasingly mature marketplace, multinational companies are going local while local companies are going global—with both processes involving international talent. While the recruitment and retention of foreign staff have always been a challenge, in the face of the global pandemic and changing immigration policies worldwide, cross-border talent mobility has become more challenging than ever. Randstad takes a look at the issues that have risen for human resources (HR) departments following the COVID-19 outbreak.
---
Increasing competition for foreign talent
The Chinese Government has adopted a series of policies to proactively attract and retain senior level talent from abroad, which vary for different nationals.
At the beginning of the coronavirus outbreak in 2020, the Shanghai Municipal Science and Technology Commission issued eight measures to facilitate foreign talent returning to work and resuming production.[1] One such measure stipulated that functional departments and employers hiring foreign talent or that have expat staff returning must, while faithfully implementing COVID-19 prevention and control requirements, respond to the employees' needs in a timely manner and offer both professional and personal support to facilitate their safe return to work.
For foreign talent returning from pandemic-hit countries that can quarantine at home, government departments are required to purchase and deliver daily necessities to the returnees' doorstep to ensure they can stay at home and in proper isolation hassle-free. For some foreign candidates, due to the serious COVID-19 situation in their home countries, they could not be easily transferred to China, which is why their organisations often decided to allow them to work remotely using email and conference calls.
The pandemic has made it increasingly difficult to navigate immigration procedures successfully. To fill international job vacancies, many companies are now opting to recruit foreign candidates who are already in China. This has led to fierce competition and increased turnover rates for foreign talent.
Strengthening talent attraction and retention
Amid the high talent turnover rates, conventional measures for attracting and retaining foreign talent no longer suffice, and a hard look at policy and practices is needed. If foreign staff or candidates are not able to secure supporting documents for their visa application due to COVID-related border closures, HR departments must come up with a Plan B. Whenever a foreign employee needs to be transferred to another company in China, the company's HR should prepare the new application package as early as possible so that their staff will not overstay their permits.
When it comes to filling vacancies that require international talent, China has the advantage of being the world's largest 'exporter' of international students – which means it could potentially tap into this significant pool of graduates and entice them to return home.
Companies can also collaborate with specialist recruiters or HR organisations to strengthen their employer brand—the company's reputation as a place to work, which can impact their ability to retain staff—or deal with any red tape that comes with sourcing and qualifying talent, thus freeing the company up to focus on their core business. Some of the options available to companies during times of heavy competition for talent include flexible employment, outsourcing, staff redeployment and a time-sharing workforce, to name but a few.
---
About Randstad
Randstad is the global leader in the HR services industry. We support people and organisations in realising their true potential. We do this by combining the power of today's technology with our passion for people. We call it Human Forward.
Our recruitment services range from regular temporary staffing and permanent placements to inhouse services, professionals, and HR Solutions, including recruitment process outsourcing, managed services programmes and outplacement.
Randstad has active operations in 38 markets around the world and has top-three positions in almost half of these. In 2020, Randstad had on average 34,680 corporate employees and 4,715 branches and inhouse locations. In 2020, Randstad generated revenue of euro 20.7 billion. Randstad was founded in 1960 and is headquartered in Diemen, the Netherlands. Randstad NV is listed on the NYSE Euronext Amsterdam, where options for stocks in Randstad are also traded. For more information, see www.randstad.com

---
[1] Notice of 8 Facilitative Measures to Support Foreign Experts in Resuming Work and Production (in Chinese), The Paper, 11th March 2020, viewed 15th March 2021, <https://www.thepaper.cn/newsDetail_forward_6456689>